Skull-Implantable Ultrasound Device Enables Powerful Chemotherapy Drug to Reach Brain Tumors
By MedImaging International staff writers
Posted on 15 May 2023
A significant challenge in treating lethal brain cancer known as glioblastoma has been the inability of powerful chemotherapy to penetrate the blood-brain barrier to target the aggressive brain tumor. The blood-brain barrier is a microscopic structure that protects the brain from most circulating drugs, considerably limiting the range of medications that can be used to treat brain disorders. Consequently, most drugs that are effective for cancer in other parts of the body cannot be used to treat brain cancer because they are unable to cross the blood-brain barrier. Now, researchers have shared the results of the first human clinical trial in which a unique, skull-implantable ultrasound device was used to open the blood-brain barrier and allow chemotherapy, administered intravenously, to reach critical, large areas of the brain repeatedly. The procedure to open the blood-brain barrier, which lasts for about four minutes, is done with the patient awake and allows them to return home after a few hours. The results indicate that the treatment is safe and well-tolerated, with some patients undergoing up to six cycles of treatment.
This study by scientists at Northwestern Medicine (Evanston, IL, USA) was the first to effectively measure the impact of ultrasound-based blood-brain barrier opening on the levels of chemotherapy in the human brain. The results showed that opening the blood-brain barrier led to an estimated four- to six-fold increase in drug concentrations in the human brain. This increase was observed with two different potent chemotherapy drugs, paclitaxel and carboplatin, which are usually not used to treat these patients because they do not cross the blood-brain barrier under normal conditions.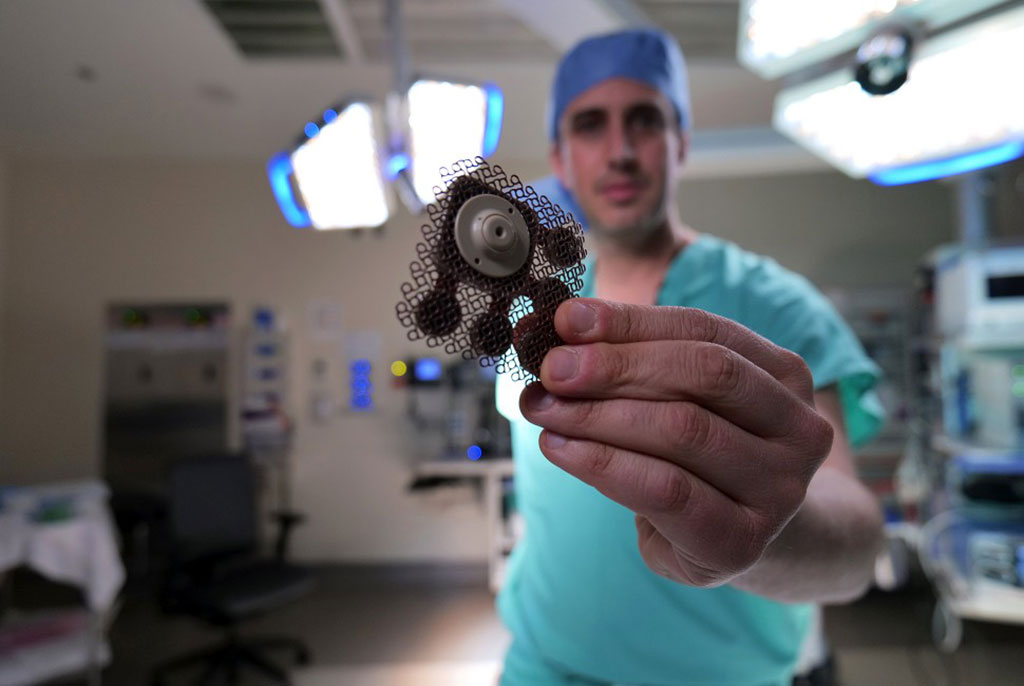 In addition, the study was the first to describe how fast the blood-brain barrier closes after sonication. Previous human studies have indicated that the blood-brain barrier completely recovers 24 hours after brain sonication, and some animal studies have suggested that the blood-brain barrier remains open for roughly the first six hours. However, the researchers found that the opening of the blood-brain barrier using ultrasound and microbubbles is temporary, and the majority of the blood-brain barrier's integrity is restored within an hour after the procedure in humans. According to the researchers, these findings will help optimize the timing of drug delivery and ultrasound activation to maximize drug penetration into the human brain.
"This is potentially a huge advance for glioblastoma patients," said lead investigator Dr. Adam Sonabend, an associate professor of neurological surgery at Northwestern University Feinberg School of Medicine and a Northwestern Medicine neurosurgeon. "While we have focused on brain cancer (for which there are approximately 30,000 gliomas in the U.S.), this opens the door to investigate novel drug-based treatments for millions of patients who suffer from various brain diseases."
Related Links:
Northwestern Medicine 
Other channels