Breakthrough in Ultrasound Imaging Technique Enables Early Detection of Heart Disease
By MedImaging International staff writers
Posted on 09 Dec 2022
Researchers have reported a new breakthrough in ultrasonic imaging methods that can detect microscopic changes in heart structure and function, which may be useful for screening early heart disease using miniaturized ultrasound devices that can be carried in the pocket.
Researchers at Rutgers Robert Wood Johnson Medical School (Rutgers RWJMS, New Brunswick, NJ, USA) and Robert Wood Johnson University Hospital (RWJUH, New Brunswick, NJ, USA) used artificial intelligence (AI) modeling techniques to compile and analyze pixel-based patterns in echocardiogram images of humans to develop expert-level interpretation of cardiac conditions that lead to heart failure. They then used a mouse model of heart failure and discovered that these patterns arise from microscopic changes in heart muscle geometry. Through their analysis, the researchers were able to establish new biological markers, or indicators, for cardiovascular disease, that can help clinicians detect cardiac issues earlier and give them important information they need to plan the appropriate treatment.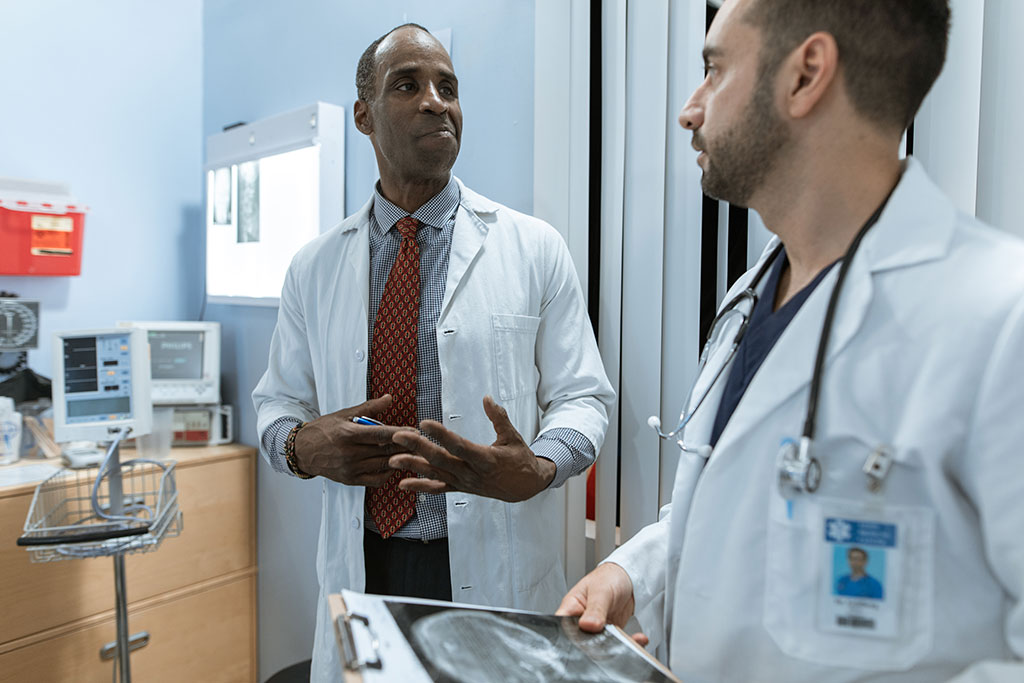 "By establishing and analyzing patterns of pixels obtained from the sample echocardiogram images, we were able to predict presence of heart conditions that can cause heart failure," explained Partho Sengupta, MD, FACC, who is the Henry Rutgers Professor of Cardiology and Chief of the Division of Cardiovascular Disease and Hypertension at RWJMS, and Chief of Cardiology at RWJUH, and is a member of the Combined Medical Group of RWJBarnabas Health and Rutgers Health. "Identifying changes in the heart muscle or cardiovascular function earlier can lead to more proactive interventions and the prevention of serious complications."
According to Dr. Sengupta, this biomarker can be applied to any current cardiac ultrasound device, including advanced, miniature hand-held point of care ultrasound technology. Essentially, the data is like obtaining an ultrasonic biopsy of the heart tissue, he said.
"This has the potential to give more people access to in-depth, expert analysis in a broad range of settings, leading to faster intervention and prevention of serious cardiac disease," Dr. Sengupta noted.
Related Links:
Rutgers RWJMS
RWJUH