New Ultrasound Machine Expands POC Possibilities
By MedImaging International staff writers
Posted on 10 Nov 2021
A new ultrasound system with a slim cart and large screen helps technologists meet the diverse, evolving demands of point of care (POC) environments.
The Mindray Medical (Shenzen, China) TE7 Max Ultrasound System comes with a 21.5 inch vertically oriented high-definition (HD) LED display and a sealed touch-based interface. A set of new comprehensive and customizable workflow protocols (iWorks) and an extensive suite of AI-powered Smart Tools are also offered. These include Smart B-Line, to enable rapid assessment of lungs; Smart VTI, to automatically locate the pulse wave (PW) Doppler sample line; transesophageal echocardiography (TEE) imaging; and Smart IVC, to assess volume status and fluid responsiveness in critically ill patients.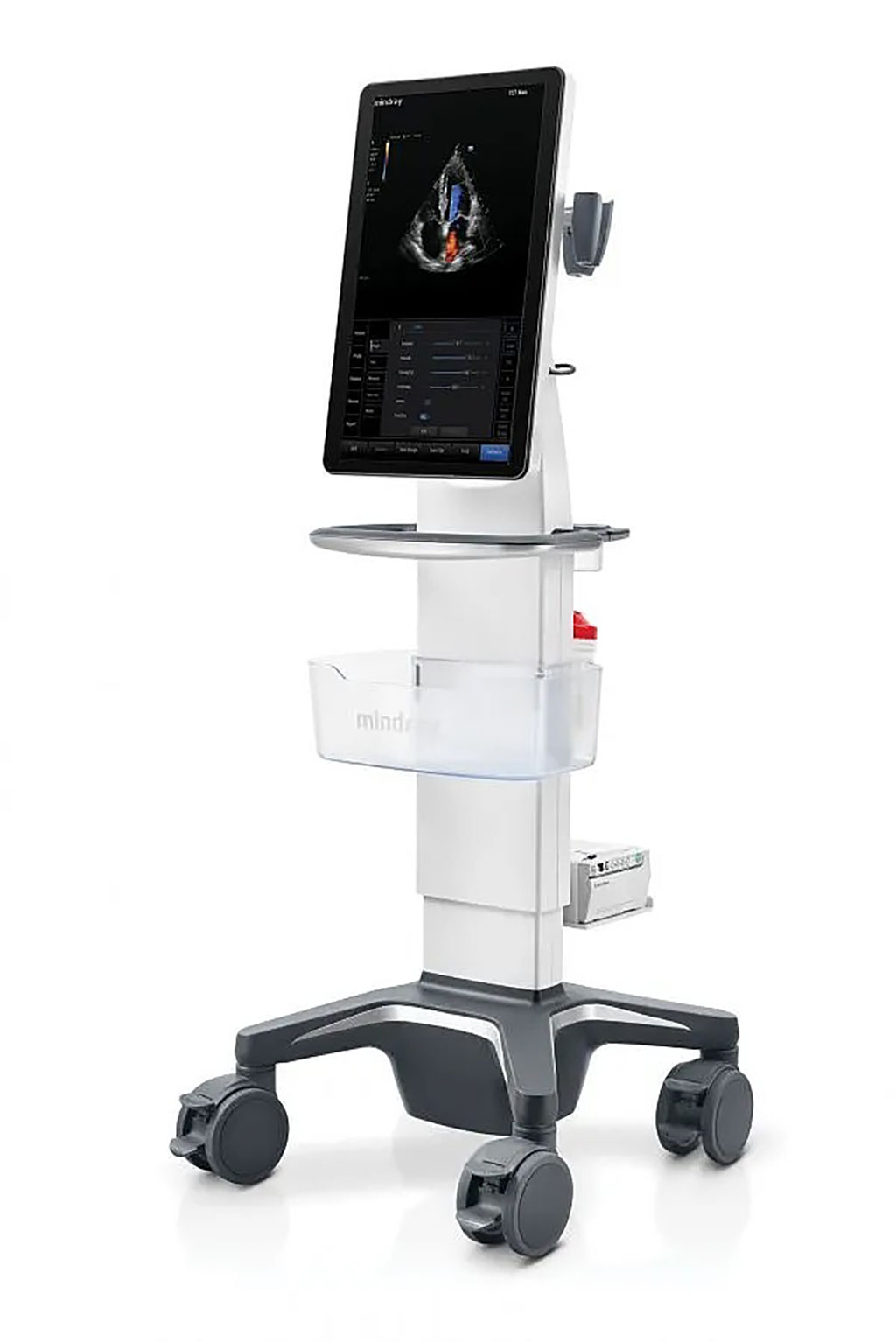 Other advanced applications include smart fetal heart rate (FHR) measurement during the first trimester; Smart Bladder for automatic calculation of bladder volume; and Auto EF, an intelligent way to analyze 2D echo clips by automatically recognizng diastolic and systolic blood pressure and ejection fraction during rapid clinical assessments at the patients' bedside. It is also equipped with an advanced suite of needle-guidance technologies (eSpacial Navi 4D Magnetic Needle Navigation and iNeedle+) to help streamline workflow and improve accuracy with needle-guided procedures.
"Five years ago, Mindray set a new standard for Point of Care ultrasound with the launch of the TE7. That System was truly ahead of its time, and today many of our competitors have tried to emulate," said Maher Elhihi, senior director of marketing, ultrasound, at Mindray. "As a leader in Emergency Medicine ultrasound, it is our responsibility to push the technology forward, and the new TE7 Max raises the bar yet again and empowers our customers to provide the highest quality of care now and in the future."
Point-of-care ultrasound (PoCUS) is an increasingly growing field that can be used in various clinical situations, including the intensive care unit (ICU) to monitor therapy, in the emergency department (ED) to exclude or include pathological findings, in physiological monitoring, such as hemodynamic assessment, preload, cardiac function (LVF and RVF), afterload, and volume status, evaluation of the abdomen, gynecological or obstetric monitoring, or even in preclinical settings.
Related Links:

Mindray Medical
Other channels