Ultrasound Accurately Diagnoses Tendon Injuries
By MedImaging International staff writers
Posted on 25 May 2021
Ultrasound can accurately diagnose flexor tendon hand injuries while also being a fast, inexpensive, and potentially indispensable dynamic tool, claims a new study.
Researchers at Ain Shams University (ASU; Cairo, Egypt) conducted a cross-sectional prospective study that included 35 patients (18-58 years of age, 24 male) presenting at ASU between September 2018 and January 2020 with penetrating trauma to the volar aspect of the hand or wrist with questionable clinical findings, and were therefor candidates for exploratory surgery. All underwent pre-operative ultrasound to guide their management, with ultrasound results compared with the operative findings as the gold standard test.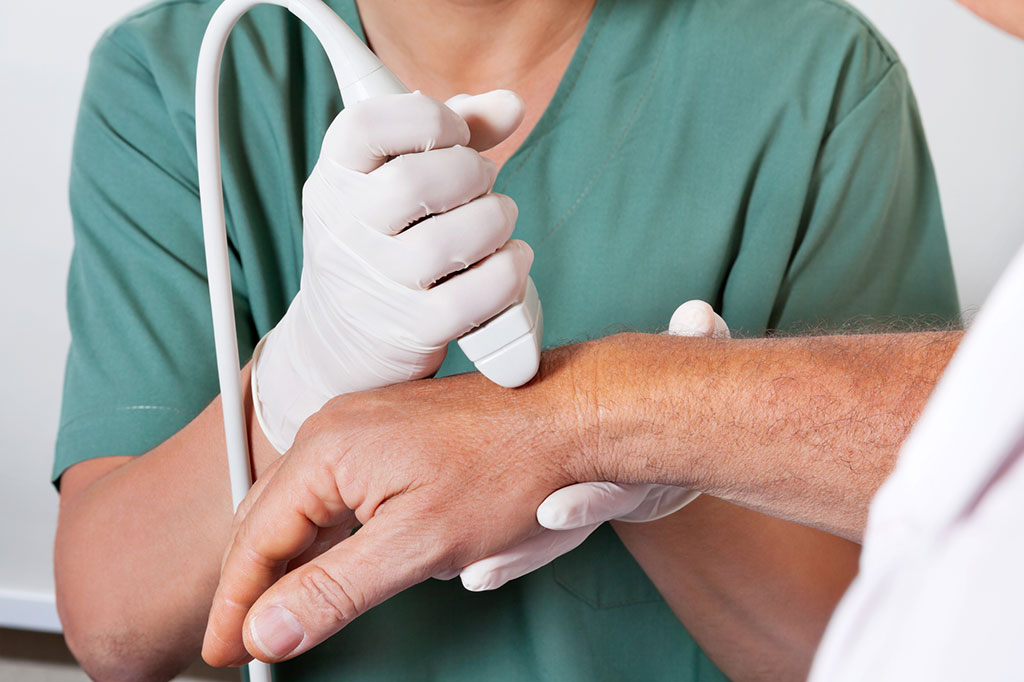 On ultrasound examination, 21 of the 50 injured tendons identifies were reported to have complete tears, and 10 tendons were partially torn. The most common cause of injury was cut wounds by sharp objects (20 cases), with injury by a knife as the highest incidence. The results showed that sonographic examination had 100% accuracy, sensitivity, and specificity, in diagnosing full-thickness tears as well as tenosynovitis of hand flexor tendons. The study was published on April 29, 20201, in
Ultrasound in Medicine and Biology.
"Ultrasound provides data on the extent of injury that effectively helps both set up an appropriate operative plan and predict the patient's functional outcome post-operatively, which in turn will have a direct impact on the patient's rehabilitation plan and lifestyle," concluded lead author Chris Nabil Hanna Bekhet, MD, of the radiodiagnosis department, and colleagues. "Our study also helps anchor the notion that musculoskeletal ultrasound could be widely employed for soft tissue structures, with their well-recognized advantages compared with other imaging techniques."
Hand and wrist injuries make up 28% of all musculoskeletal injuries and account for 14-30% of all patients treated in the emergency department. Tendon injuries are the second most common of these injuries, with injury to flexor tendons having debilitating consequences and high rates of reoperation. Assessing hand injuries through clinical examination can overlook these tendon injuries, and surgeons sometimes opt for explorative surgical methods to detect them.
Related Links:

Ain Shams University
Other channels