AI Guidance Helps Novices Perform Echocardiography
By MedImaging International staff writers
Posted on 09 Mar 2021
Nurses with no training in ultrasound were able to acquire diagnostic-quality images by using an artificial intelligence (AI)-based software application, according to a new study.
Researchers at Northwestern University (NU; Evanston, IL, USA), MedStar Washington Hospital Center (Washington, DC, USA), and other institutions conducted a prospective, multicenter diagnostic study involving eight nurses with no experience in ultrasound. The nurses were then trained using Caption Guidance, a deep-learning (DL) algorithm developed by Caption Health (Brisbane, CA, USA) that provides real-time prescriptive guidance for limited diagnostic transthoracic echocardiographic scans.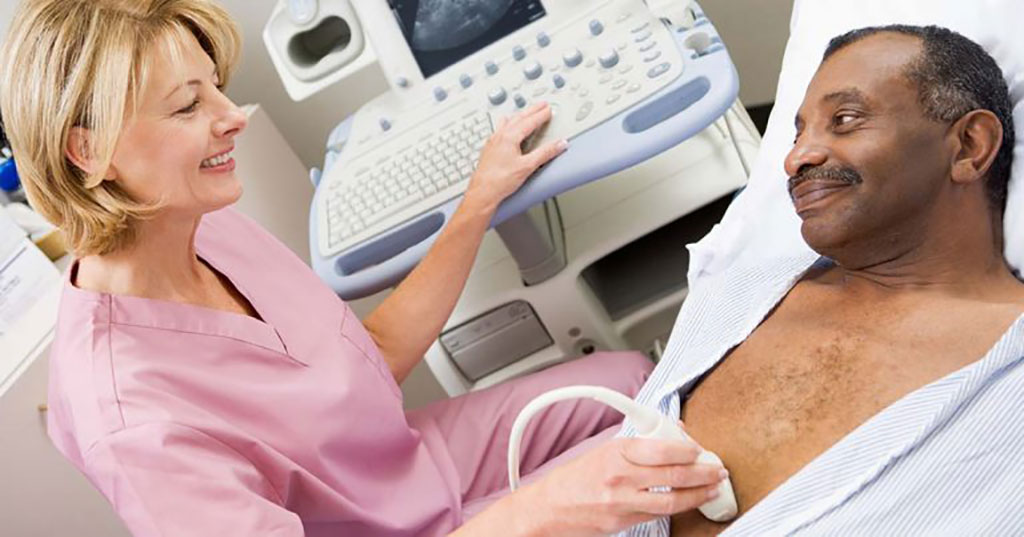 Each nurse scanned 10-view transthoracic echocardiograms in 30 patients, which were then compared with those of level 3-trained technicians using the same hardware, but without AI guidance. The results showed that the novice nurses produced echocardiograms judged to be of diagnostic quality for left ventricular size, function, and pericardial effusion in 98.8% of the scans, and right ventricular size in 92.5%. Experienced sonographers, however, were much better at determining the size of the inferior vena cava (91.5% versus 57.4%). The study was published on February 18, 2021, in
JAMA Cardiology.
"The ability to provide echocardiography outside the traditional laboratory setting is largely limited by a lack of trained sonographers and cardiologists to acquire and interpret images," concluded senior author cardiologist James Thomas, MD, of Northwestern University, and colleagues. "Using this AI-based technology, individuals with no previous training may be able to obtain diagnostic echocardiographic clips of several key cardiac parameters."
"In our mission to democratize access to healthcare and quality medical imaging, we wanted to ensure that we tested Caption Guidance on a wide range of patients to prove its effectiveness across a diverse population," said Yngvil Thomas, head of medical affairs and clinical development at Caption Health. "This study shows that AI-guided imaging can expand healthcare professionals' skill sets in a meaningful way with minimal training, giving patients more opportunities to receive timely diagnostic care."
Related Links:

Northwestern University
MedStar Washington Hospital Center
Caption Health