Workflow-Oriented Ultrasound System Improves Clinical Efficiency
By MedImaging International staff writers
Posted on 04 Feb 2021
A fully featured premium ultrasound imaging system integrates technologies to deliver superior image quality without compromising workflow or efficiency.
The Esaote (Genova, Italy) MyLab X8 Ultrasound System is powered by Microsoft Windows 10, with a widescreen multi-function tablet-like touchscreen that includes a liquid crystal display (LCD) monitor and zero-click automation functions that provide very fast interface usage and simplify complex procedures. A large portfolio of iQProbe extended wideband convex, linear, phased array, volumetric, intraoperative and special transducer shapes are available, all featuring active matrix composite materials, single crystal, multiple adaptive layers, and a bi-con geometric lens.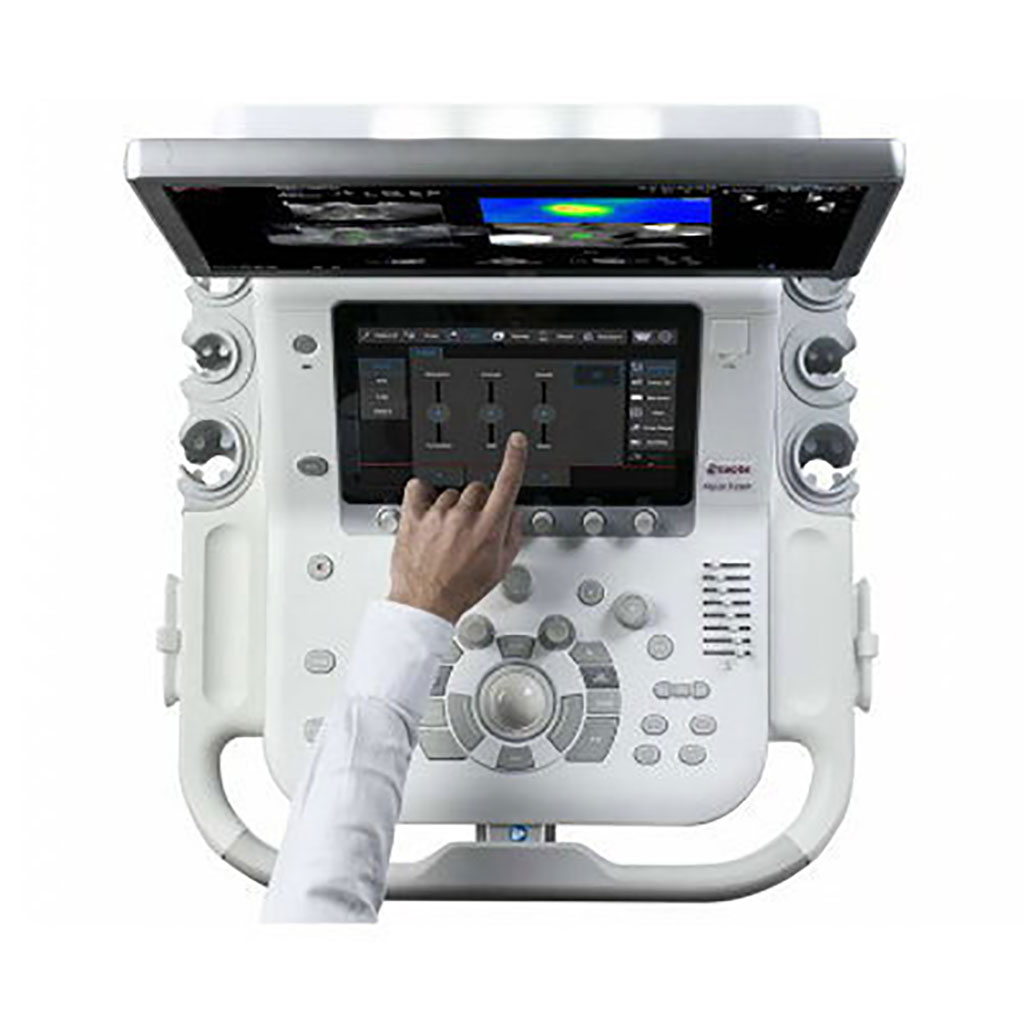 Features include five transducer connectors for fast probe switching to adapt to demanding clinical environments; fast boot time and smart stand-by function; one touch image optimization through intelligent real-time algorithms; and two exclusive solutions, easyMode and easyColor, which simplify the number of parameters to be adjusted by the users and drive ultrasound image optimization in just three swipes. Options include Virtual Navigator for fusion imaging, QElaXto shearwave elastography, and automation tools such as eScan and eDoppler.
"The MyLab X8 Ultrasound System is uniquely suited for the demands of a myriad of applications, whether in the hospital or in the office," said Robert Lewis, President and General Manager at Esaote North America. "Esaote has a legacy of producing high quality imaging solutions that are accessible and incorporate advanced technologies. We are committed to developing fully featured and versatile imaging systems with unmatched efficiency and scalability."