Wireless Ultrasound Probe Increases Imaging Accessibility
By MedImaging International staff writers
Posted on 19 Nov 2020
A new platform-as-a-service imaging sharing model makes ultrasound scans more accessible to healthcare providers, doctors, and patients.
The Vave Health (Santa Clara, CA, USA) handheld ultrasound device is a cordless probe with various scanning modes that allows users to practice untethered scanning and view clinical images on a smartphone via a proprietary mobile application. To address the prohibitive cost of medical imaging, various subscription plans are available; all include the Vave wireless probe, a battery, charger, a warranty, and a complimentary upgrade to the latest probe every 24 months. Subscriptions are priced at USD 99 per month.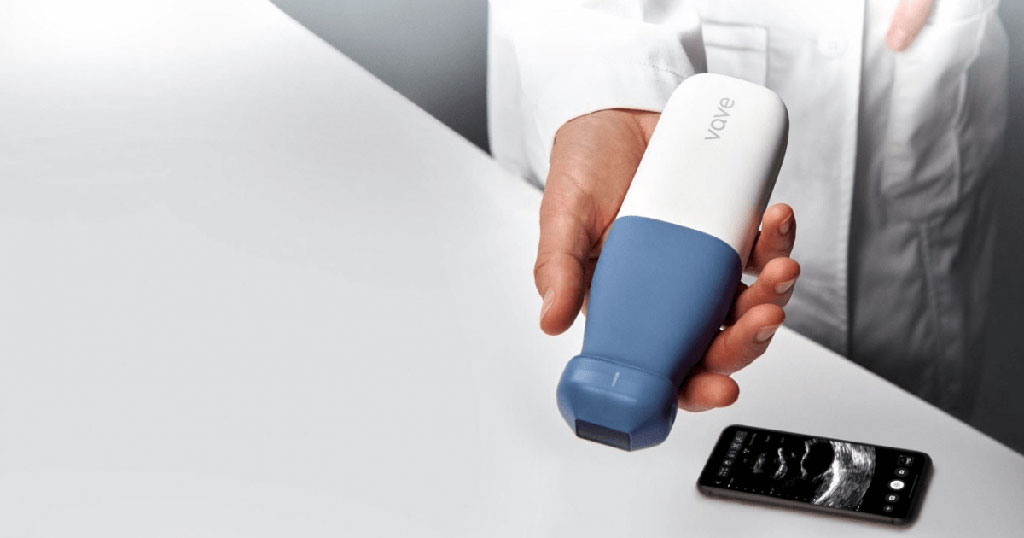 The scanned ultrasound images can be cast to multiple devices, saved to Health Insurance Portability and Accountability Act (HIPAA) compliant secure cloud servers for review and storage, or emailed to colleagues for consultation. Vave subscribers also have on-demand access to education and advice from clinician partners via the Vave Assist service, which provides on-demand personalized feedback and image guidance whenever needed. Members are entitled to up to 10 images reviewed per month by a panel of ultrasound experts.
"With our ultrasound platform-as-a-service model, we're able to offer users uncompromised quality at an accessible price point. We can now provide partners with a platform that evolves with them," said Amin Nikoozadeh, CEO and founder of Vave Health. "Clinicians, health systems, and medical students can now equip themselves to provide enhanced medical care no matter where they are through a unique and all-inclusive service, which provides a wireless probe, access to mentors and free upgrades every 24 months."
The exponential growth of bedside ultrasound use in the intensive care unit (ICU) and hospital clinical wards has been driven by mounting clinical evidence showing heightened patient safety and less risk of complication when key interventions are performed with ultrasound guidance at the point of care, such as imaging the abdomen, heart, and lungs and guiding interventional procedures, such as nerve blocks and targeted injections.
Related Links:

Vave Health