Lung Ultrasound Bests X-Rays for COVID-19 Diagnosis
By MedImaging International staff writers
Posted on 16 Nov 2020
Lung ultrasound (LUS) is more reliable than an anterior-posterior chest x-ray (CXR) for detecting COVID-19, according to a new study.
Researchers at Temple University Hospital (Philadelphia, PA, USA) conducted a prospective study over a two-week period in April 2020, during which a surge in COVID-19 cases was observed. In all, 143 adult patients with signs and symptoms of COVID-19 were enrolled as they came into the emergency department (ED). The symptoms included a temperature of 38° Celsius or higher, a heart rate of 100 bpm or higher, a respiratory rate of 16 rpm or greater, oxygen saturation (SpO2) less than 94%, and a combination of cough, dyspnea, myalgia, malaise, ageusia, and anosmia.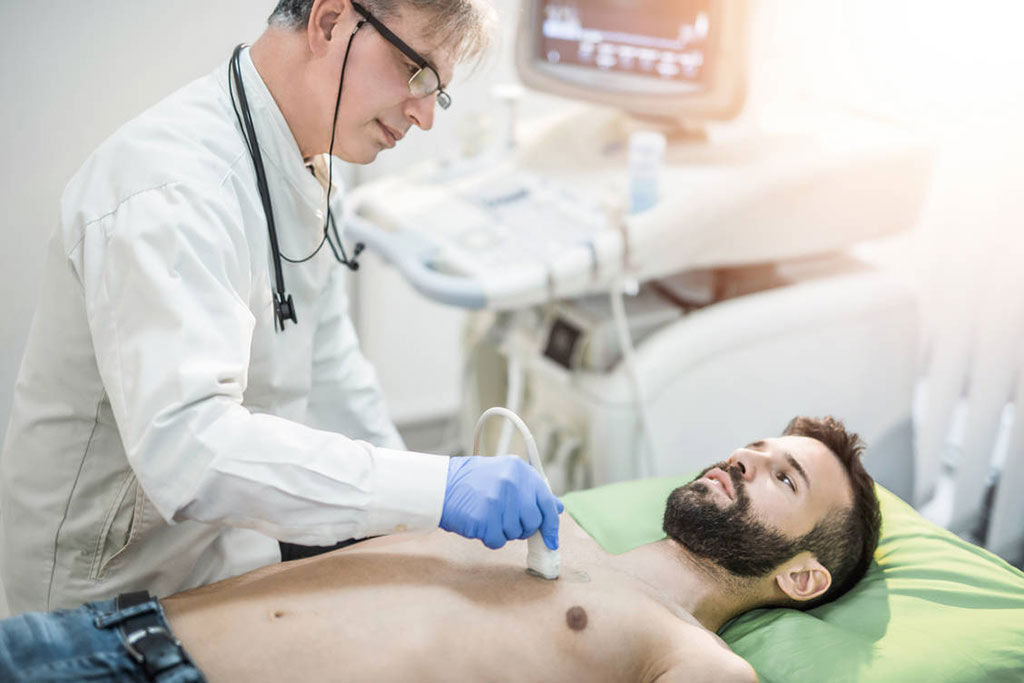 The researchers compared the diagnostic performance of LUS performed with a portable hand-held device to CXR. For a definitive diagnosis, COVID-19 infection was confirmed with non-contrast-enhanced computed tomography (NCCT), a radiographic diagnostic standard that delivers near-perfect sensitivity of atypical pneumonia. The results revealed that in the 70 patients with both positive LUS and CXR test results, 58 had a positive NCCT. In the 42 patients with a positive LUS and a negative CXR, only 23 had a positive NCCT.
In the six patients who had a positive CXR and a negative LUS, there were no positive NCCTs, indicating lung ultrasound was the more reliable indicator. In all, they found that LUS had a sensitivity of 97.6% compared with CXR at 69.9%. Specificity was 33.3% for LUS and 44.4% for CXR. A total of 81 patients tested positive for COVID-19 with NCCT, for a disease prevalence of 75%. The study was presented at the American College of Emergency Physicians (ACEP), held online during October 2020.
"We continue to be confronted with a diagnostic challenge; patients often have vague non-specific multi-system presentations," said lead author and study presenter Kendra Mendez, MD. "We found that lung ultrasound sensitivity outperforms chest x-ray for diagnosis of COVID-19 pneumonia. Lung ultrasound can be an especially valuable triage screening modality in resource-limited settings."
While NCCT has excellent ability to detect COVID-19, the modality can't be used at patients' bedsides and it puts additional medical staff at risk for virus exposure. As a result, doctors all over the world are turning to lung ultrasound as an alternative imaging modality.
Related Links:

Temple University Hospital