AI-Enhanced Ultrasound Shortens Scan Time and Improves Efficiency
By MedImaging International staff writers
Posted on 14 Oct 2020
A new OB/GYN ultrasound scanner includes artificial intelligence (AI) algorithms that support auto-recognition, high image quality, and efficiency features.
The GE Healthcare (GE; Little Chalfont, United Kingdom) Voluson SWIFT ultrasound system includes an embedded AI platform that features SonoLyst, a fully integrated AI tool with a suite of image recognition tools that automatically identify fetal anatomy in over 20 standard views. A scan assistant tool reduces patient scan times by 45% through simplified workflow and personal protocol customization. SonoBiometry measurements, which are 38% faster than in previous platforms, add three measurements that increase system automation by 60%;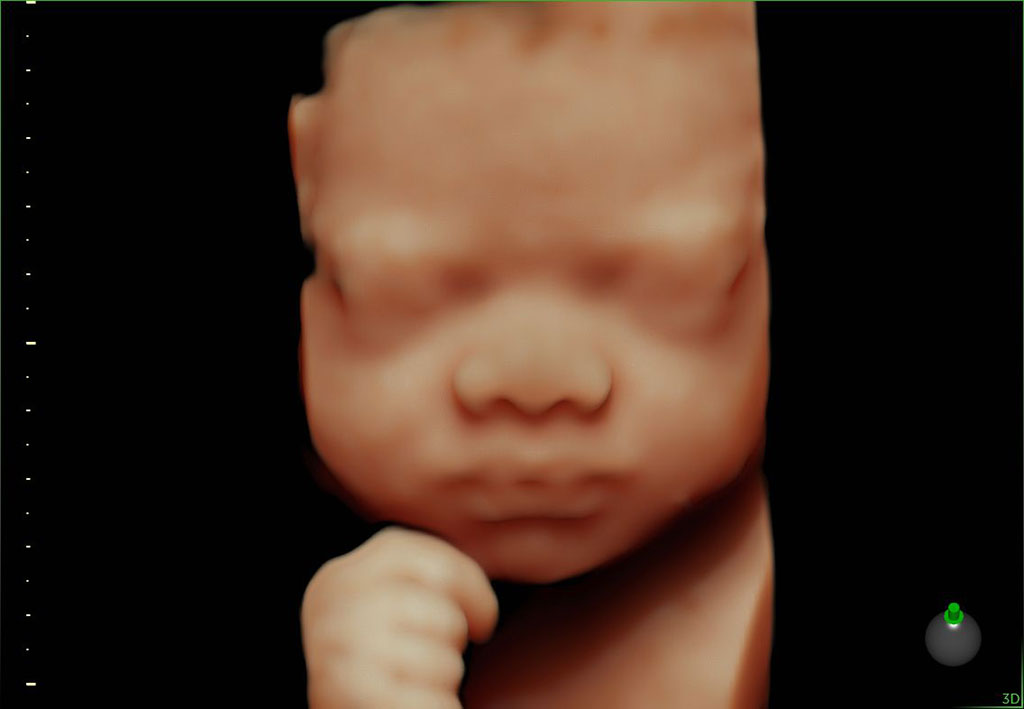 Additional features include SonoCNS, part of GE's Edison intelligence platform, that reduces keystrokes for capturing fetal central nervous system (CNS) planes and measurements by 78%; Tricefy, which enables easy connectivity for instant sharing of scans with patients and colleagues, as well as secure archiving; an interface for 3D printing directly from the system; and simple, fast cleaning, as the system has minimal hard keys, solid surfaces, and a large touchscreen.
"Voluson SWIFT has redefined one of the most essential tools obstetrics and gynecology clinicians rely on, delivering a contemporary design, intuitive user interface, and intelligent workflow supported by AI," said Roland Rott, general manager of women's health ultrasound at GE Healthcare. "In today's environment, where cleanliness and time savings opportunities are critical for clinicians, we're proud to offer a solution that makes our customers' work easier and gives them time back with their patients."
"The Voluson SWIFT is intuitive to use and comes with many options to personalize your preferences on the system, and auto-measurement tools that allow you to focus on the examination, rather than time-consuming adjustments," said gynecologist Ralf Menkhaus, MD, of Kinderwunschzentrum (Minden, Germany). "It's like the machine is helping do some of the thinking for you, which has allowed me to seamlessly integrate it for any obstetric and gynecological exams I need to do."
Other channels