Dedicated Cardiovascular Ultrasound System Enhances User Experience
By MedImaging International staff writers
Posted on 10 Sep 2020
A comprehensive cardiovascular ultrasound system aids diagnostic procedures in a wide range of cardiac patients with increased efficiency and throughput.
The Royal Philips (Philips; Amsterdam, The Netherlands) Affiniti CVx ultrasound device is designed with a cardiac-focused configurable user interface that reduces interactions with the system by leveraging fully automated quantification tools. As Affiniti CVx shares a common platform with the Philips EPIQ CVx system, it includes the same familiar, configurable user interface and common tools for procedural guidance, including Live 3D transesophageal echocardiography (TEE) and AutoStrain technology, which can reduce strain analysis time by 70%.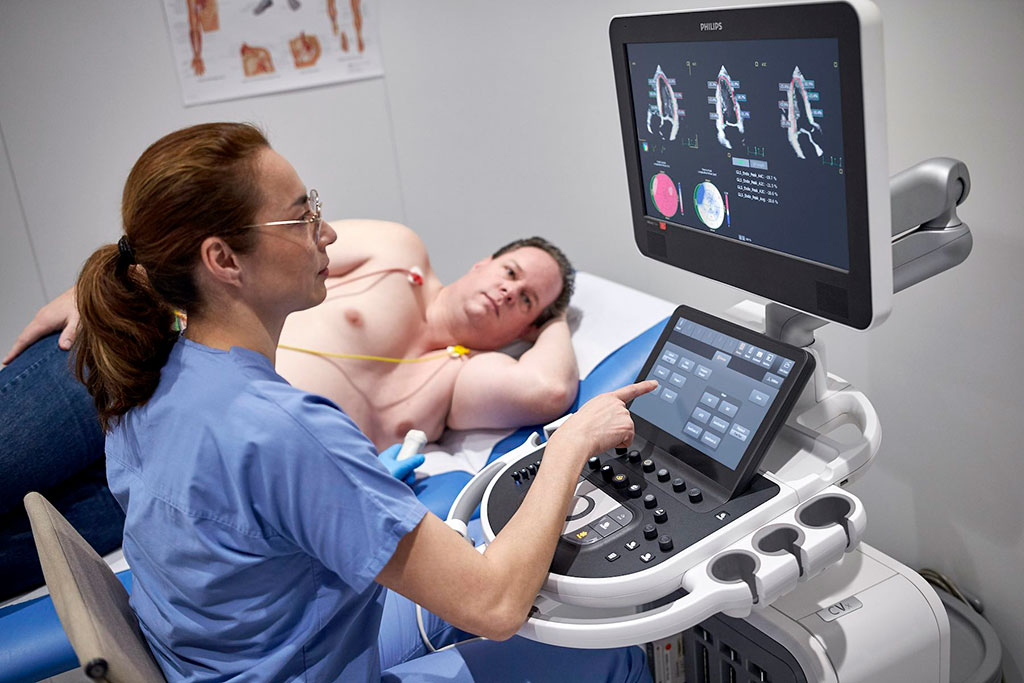 Additional features include xPlane, iRotate and SmartExams; advanced transducers, including the X8-2t TEE, X5-1 TTE, and S5-1single-crystal TTE transducer, which has been optimized for better imaging in technically difficult patients (TDPs); Both 3D Auto mitral valve (MV) and 3D Auto left atrial appendage (LAA) imaging; and seamless integration with TOMTEC intelligent image analysis software to create fully automated and reproducible measurements, from image acquisition to advanced quantification for every echo exam.
"The COVID-19 pandemic has created an urgent need for nimble, user-friendly cardiac ultrasound solutions that can keep patients and healthcare providers safe, while also generating the data needed to make confident decisions," said cardiologist Alexandra Gonçalves, MD, MMSc, PhD, Medical Officer for Cardiology and Personal Health at Philips. "We've sharpened our focus on improving the cardiology experience by increasing the integration of our platforms to meet this demand."
TEE is an alternative method to perform an echocardiogram using a specialized probe containing an ultrasound transducer at its tip that is passed into the patient's esophagus. As the transducer is close to the upper chambers of the heart, very clear images of its structures and valves can be obtained. TEE is often used in people with a thicker chest wall, in the obese, and to provide information during surgery to repair heart valves, a tear in the aorta, or congenital heart lesions.
Other channels