AI-Powered Ultrasound Solutions Battle COVID-19
By MedImaging International staff writers
Posted on 08 Jul 2020
Two new ultrasound solutions based on artificial intelligence (AI) assist automated analysis of right ventricle (RV) dysfunction and measurement of bladder volume.
Developed by DiA Imaging Analysis (Beer Sheba, Israel) the first is the LVivo RV solution, which can be used to diagnose and monitor right heart ailments in acute and chronic patients suspected to have RV injury, including those with COVID-19. The other is LVivo Bladder, which uses AI to deliver automated bladder volume measurements on ultrasound devices, significantly reducing patient scanning time and risk of infection. Both solutions join DiA's LVivo Toolbox, which now include six AI-powered ultrasound solutions in total.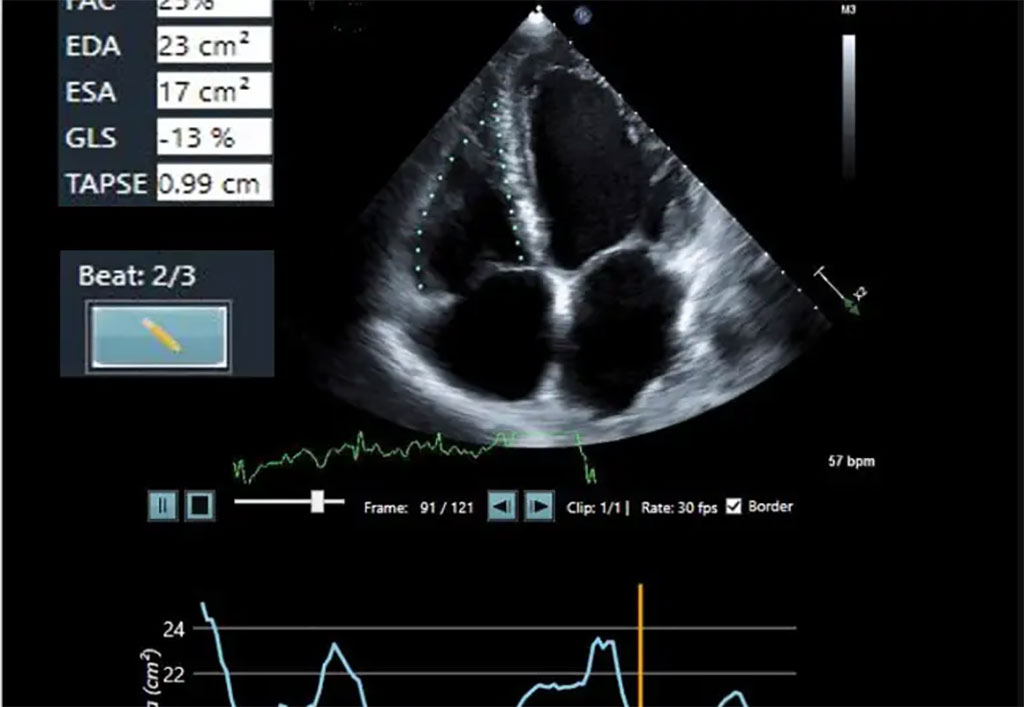 There is growing evidence linking COVID-19 mortality and right ventricle heart failure, with a recent study reporting that 31% of the patients hospitalized with COVID-19 had RV failure, and that 41% of patients in this subset who died had signs of RV dilation or enlargement. By automatically providing quantified 2D analysis of the RV's size and function, LVivo RV helps detect and monitor right heart failure faster and more accurately.
"The RV has always been very difficult to evaluate, due to its unique structure and location. This is further compounded by the complexity of the analysis itself, which relies on a combination of manual calculations and visual user input," said Anthony Demaria, MD, of the University of California, San Diego (UCSD; USA) Medical Center. "LVivo RV is a welcome and very useful addition to clinicians' toolbox for more quickly and effectively monitoring the right ventricle."
Healthcare-associated urinary tract infections (UTIs) account for up to 40% of infections in hospitals and 23% of infections in the intensive care unit (ICU). With the aid of LVivo Bladder, ultrasound can be used to automatically measure bladder volume, which is currently either done manually or by using dedicated bladder scanners. With the aid of LVivo Bladder, automated volume calculation can be undertaken using any ultrasound device, thus minimizing patient scanning time and preventing needless catheterization to reduce the risk of infection.
"Physicians now face a host of new challenges and restrictions on the frontlines that underscores the critical role of ultrasound and value of having access to AI-powered solutions," said Hila Goldman-Aslan, CEO and co-founder of DiA. "DiA takes a big step toward strengthening our AI offerings for cardiac ultrasound while realizing our vision of making ultrasound analysis smarter and more accessible across a broader range of healthcare segments."
Related Links:

DiA Imaging Analysis
Other channels