Advanced Intelligence Powers New Ultrasound Platform
By MedImaging International staff writers
Posted on 30 Jun 2020
A new ultrasound scanner delivers consistent image clarity, depth of penetration, and sensitivity to perfusion of blood flow.
The Samsung NeuroLogica (Danvers, MA, USA) RS85 Prestige is based on proprietary Crystal architecture, combining advanced beamforming (CrystalBeam), sophisticated image processing (CrystalPure) and the S-Vue Transducers to produce clear, uniform, high-resolution images. Important features include PureVision, an image processing function that outputs with uniform and clear image by performing Speckle Noise Suppression and Edge Enhancement on B-mode, and S-Shearwave Imaging, a color-coded elastogram that allows for non-invasive assessment of the stiffness for tissue and lesions in various areas, such as in breast, liver, musculoskeletal (MSK), and prostate applications.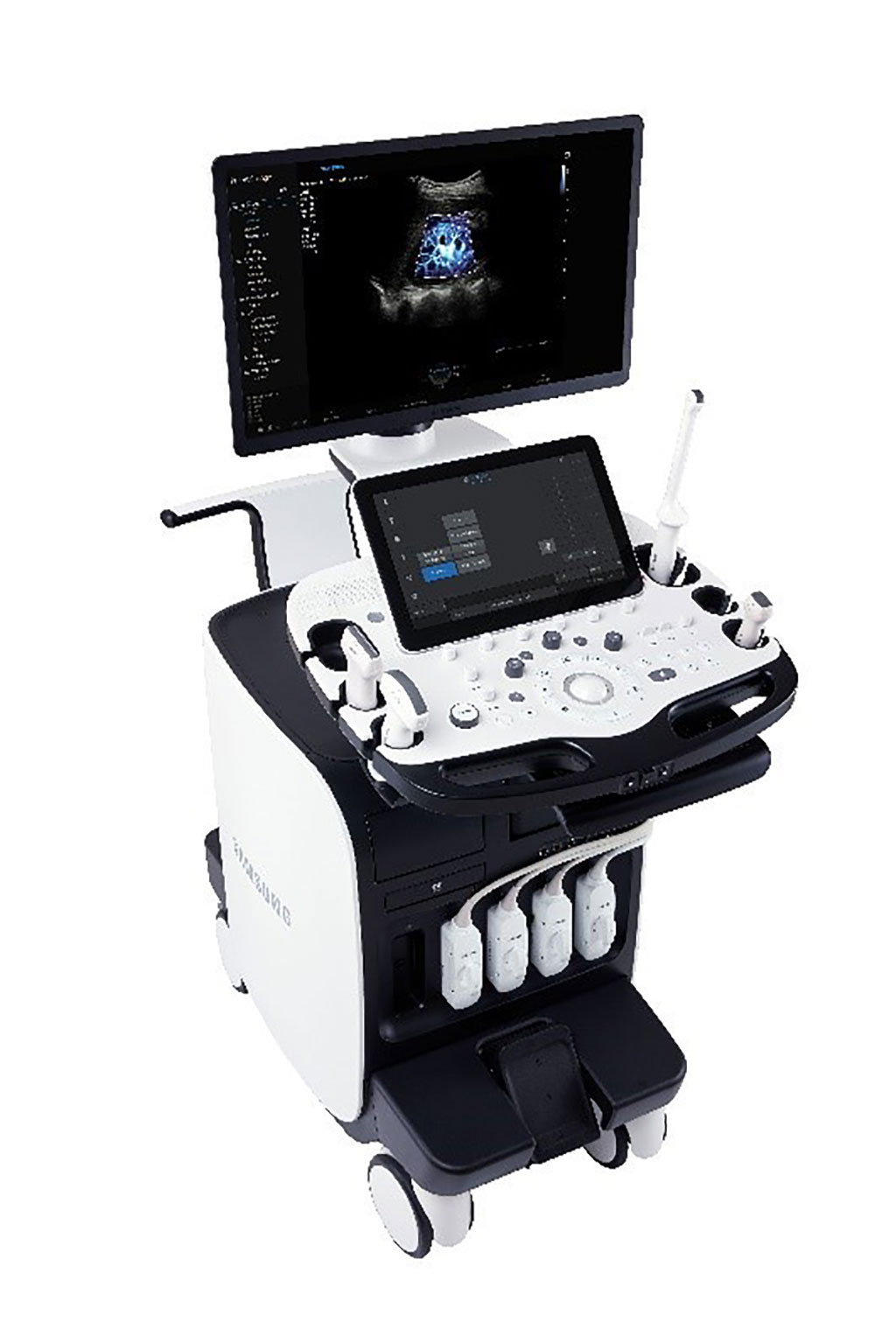 Additional features include ShadowHDR, which is designed to suppress shadows and enhance the clarity of detailed grayscale images; quantitative tissue attenuation (TAI) measurement and tissue scatter (TSI) distribution measurement to assess steatotic liver changes; LumiFlow, which adds a 3D-like appearance to 2D color Doppler, enhancing spatial comprehension of blood vessels and aiding in the understanding of vessel boundaries; MV-Flo advanced Doppler technology provides detailed documentation of the microvascular perfusion into tissues and organs and visualizes microcirculatory vessels, displaying the intensity of blood flow in color.
"Health systems are under increasing pressure to deliver high-quality care, and the RS85 Prestige is a perfect example of a technology that can help meet the high expectations of patients, providers, and administrators," said Dan Monaghan, senior director of Ultrasound at NeuroLogica. "The combination of processing speed, leading software and Advanced Intelligence features and performance makes the RS85 Prestige a beneficial addition to a hospital's radiology suite."
"I have been incredibly impressed with the RS85 Prestige's processing power, gray scale, and color quality images, and its features like ShadowHDR that allow higher quality scanning in more difficult-to-image windows," said abdominal radiologist Ronald Hidalgo, MD, of the University of Colorado (Aurora, USA). "It will bring benefits to imaging departments, especially those focused on body imaging, vascular imaging, and other advanced imaging using the built in Advanced Intelligence."
Other channels