Ultrasound May Replace X-Rays for Fracture Detection in Children
By MedImaging International staff writers
Posted on 04 Jun 2020
Ultrasound (US) has excellent diagnostic accuracy for non-elbow upper extremity fractures in children, according to a new study.
Researchers at Driscoll Children's Hospital (Corpus Christi, TX, USA), National Taiwan University Hospital (Taipei), Johns Hopkins Medicine (JHM; Baltimore, MD, USA), and other organizations conducted a systematic review and meta-analysis of 32 studies that included 2,994 pediatric patients with a total of 3,415 US scans for symptoms consistent with upper extremity fracture. Analyses were then performed to determine the diagnostic accuracy of US in general and per fracture site (elbow versus non-elbow fractures).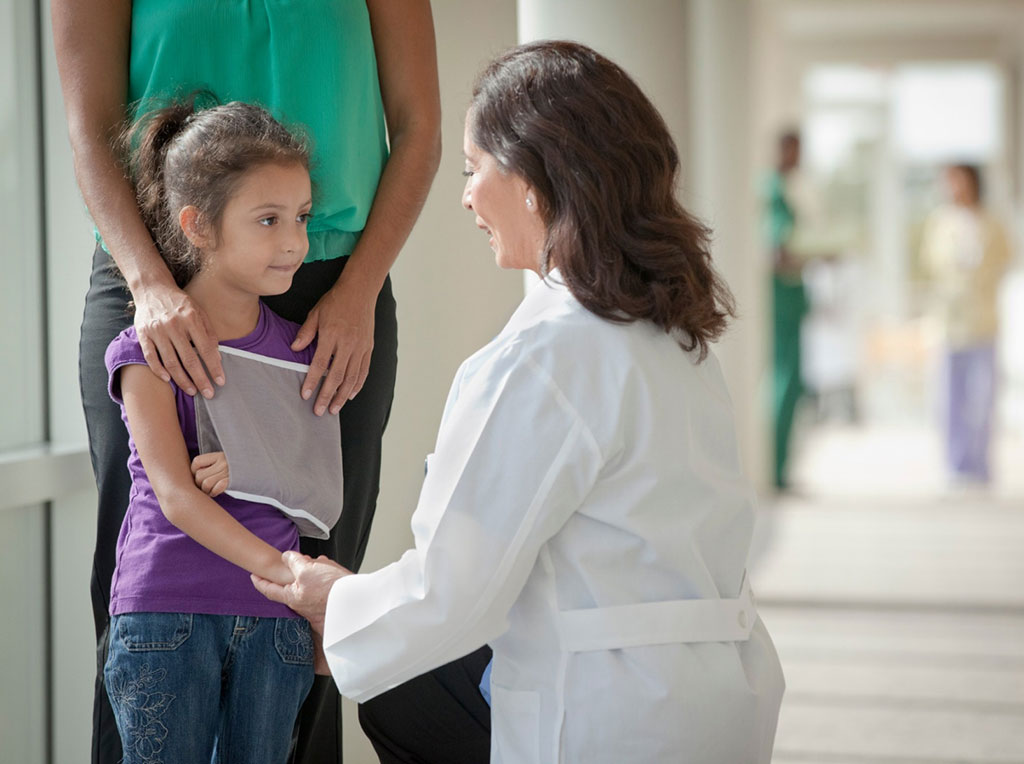 The results revealed that US for fractures of the upper extremities showed an overall positive likelihood ratio of 21.1, and a negative likelihood ratio of 0.05. And while elbow diagnostic US had positive and negative likelihood ratios of 7.10 and 0.06, respectively, non-elbow fractures had positive and negative likelihood ratios of 32.40 and 0.05, respectively. The radiology-performed diagnostic reference for upper extremity fractures showed positive and negative likelihood ratios of 48.00 and 0.07, respectively. The study was published on April 27, 2020, in the
American Journal of Emergency Medicine.
"These results are important as they indicate that ultrasound can be used for the diagnosis of some of the most common arm fractures we see in children, namely fractures of the distal forearm or wrist," said senior study author J. Kate Deanehan, MD, director of emergency ultrasound at JHM Children's Center. "However, for elbow fractures, ultrasound may miss some fractures and therefore X-rays are still recommended for diagnosis."
An upper arm fracture can involve just the humerus (proximal fracture), the ulna and radius, the wrist, and even the elbow, and will usually require a plaster or other cast. In children, however, depending on the place, size, and type of fracture, a cast may not be necessary, but may still require either a collar and cuff, which keeps the arm bent but allows the elbow to drop, or a sling, which covers the whole arm and goes around the neck; it keeps the arm bent and supports the whole arm.
Related Links:

Driscoll Children's Hospital
National Taiwan University Hospital
Johns Hopkins Medicine
Other channels