Lung Ultrasound Identifies Patients with Coronavirus
By MedImaging International staff writers
Posted on 06 Apr 2020
A new study outlines four brief acquisition protocols for performing lung ultrasonography on patients with COVID-19.
The protocols, developed at the University of Pavia (Italy), Valle del Serchio General Hospital (Lucca, Italy), the University of Trento (Italy), and other institutions outline the best probe to use, where clinicians should look for artifacts, where to set the focus, and how to visualize the widest surface possible with one scan. The protocols are based on finding that COVID-19 patients develop thickened pleura, B-lines, subpleural consolidations, and other hallmark lung ultrasound artifacts.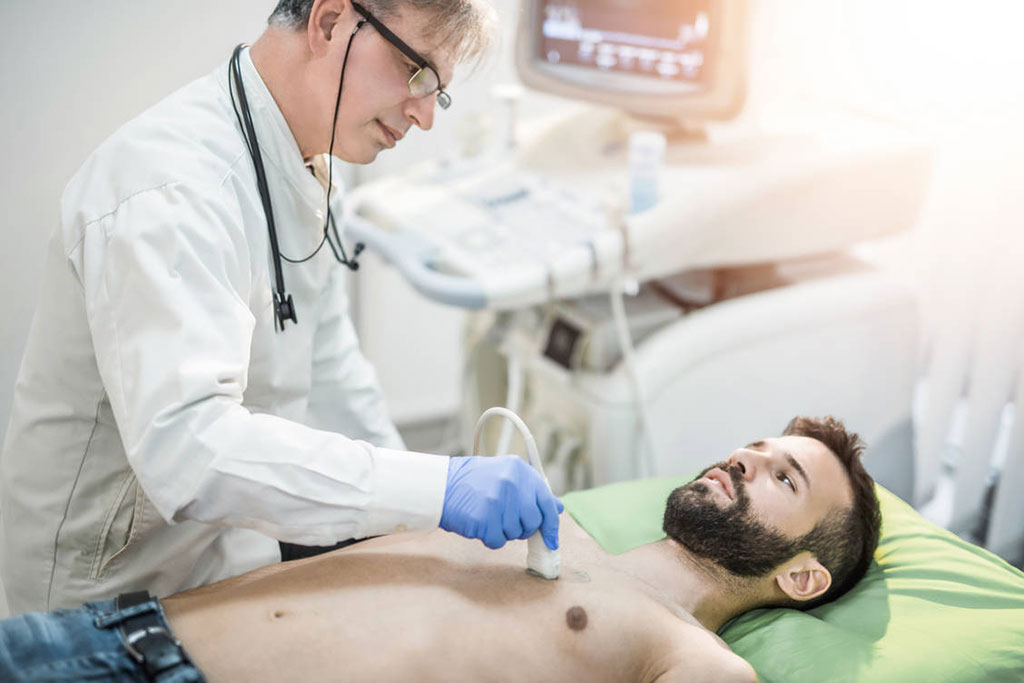 The four acquisition protocols include the following recommendations:
• Use of linear probes, as these can best capture the detail of pleural and subpleural artifacts; convex probes are also appropriate.
• Using a single focal point modality at the pleural line, instead of focusing at multiple locations.
• Scans should preferably be performed in intercostal spaces, as opposed to an orthogonal view of the ribs. This enables clinicians to see the widest surface possible with one scan.
• Artifacts should be looked for in multiple areas and bilaterally to see the extent of the affected lung surface, specifically in the apical, medial, and basal sections of the anterior midclavicular and posterior paraspinal sections, and in the apical and basal lateral axillary areas.
The study was published on March 20, 2020, in the
Journal of Ultrasound in Medicine.
"Lung ultrasound can be used for triaging patients before hospital admission, monitoring emergency department patients with pneumonia, managing ventilation and weaning for intensive care unit patients, and evaluating the effects of antiviral medications," concluded lead author Gino Soldati MD, of the ultrasound unit at Valle del Serchio General Hospital, and colleagues. "This is because ultrasound can identify changes in the ratio between air, tissue, and fluid in the lungs of patients with COVID-19."
While CT has excellent ability to detect COVID-19, the modality can't be used at patients' bedsides and it puts additional medical staff at risk for virus exposure. As a result, some doctors in China, Spain, and Italy have turned to lung ultrasound as an alternative imaging modality.
Related Links:

University of Pavia
University of Trento
Other channels