Ultrasound Tomography May Improve Breast Cancer Risk Assessment
By MedImaging International staff writers
Posted on 25 Mar 2020
A new study suggests that tissue sound speed, as derived from ultrasound tomography (UST) is a potential surrogate marker of breast density.
Researchers at the U.S. National Cancer Institute (NCI, Rockville, MD, USA), the Mayo Clinic (Rochester, MN, USA), George Washington University (GW; Washington, DC, USA), and other institutions conducted a case-control study to evaluate the relationship of sound speed and mammographic percent density (MPD) with breast cancer risk. The study compared 61 patients with a recent breast cancer diagnosis with 165 women with no history of breast cancer. The researchers used the Delphinus Medical Technologies (DMT; Novi, MI, USA) SoftVue 3D whole breast ultrasound system.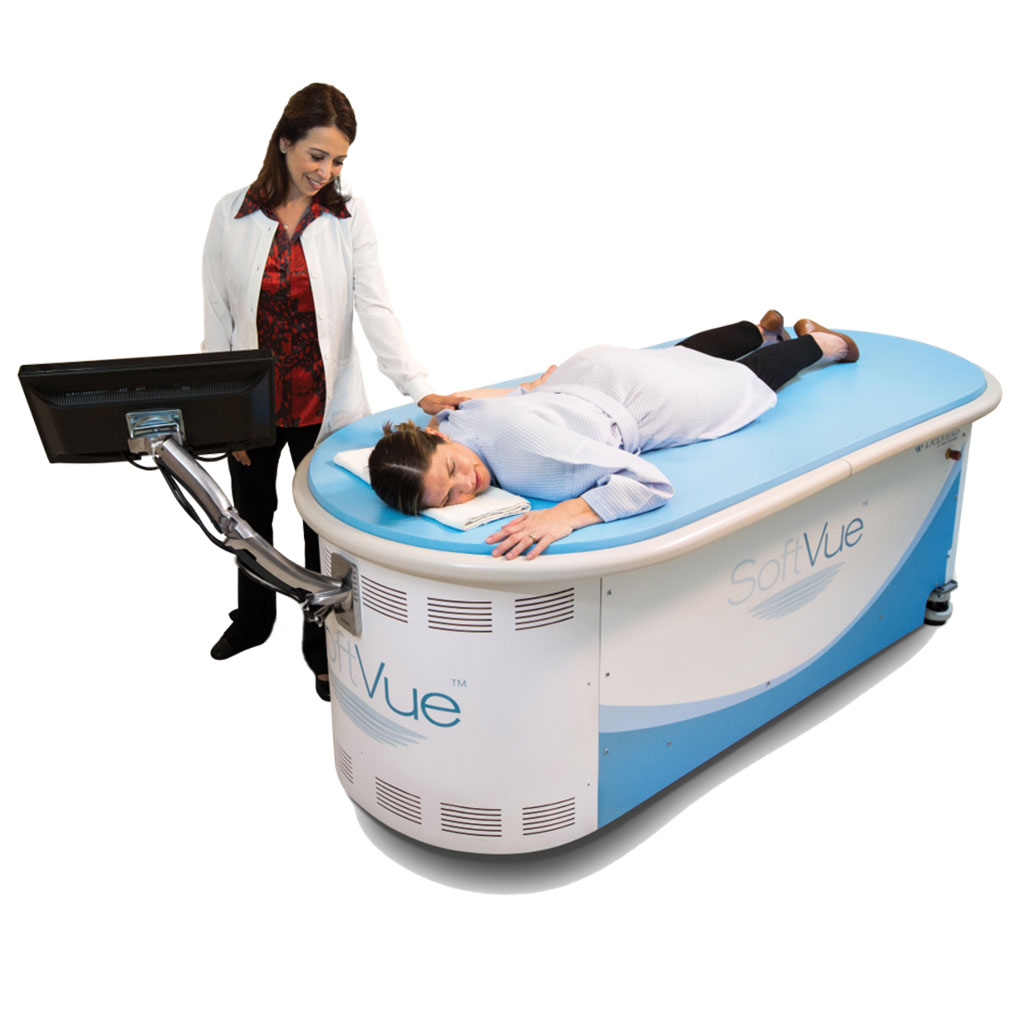 The results showed that increasing quartiles of whole breast volume-averaged sound speed were consistently, and more strongly, associated with increasing breast cancer risk than quartiles of mammographic percent density. According to the researchers, the findings are statistically significant, and suggest future opportunities for utilizing UST-breast cancer risk assessment, particularly in younger women with the absence of ionizing radiation. The study was published on January 29, 2020, in the
Journal of Clinical Medicine.
"It is well-established that dense breast tissue is a breast cancer risk factor. Whole breast ultrasound tomography may provide stronger and more specific information about that risk than mammography, which may ultimately help to stratify the risk in order to suggest more personalized screening and interventions," said study co-author Rachel Brem, MD, of GW. "We are encouraged by the study results that indicate the potential use of whole breast ultrasound to improve the accuracy of breast cancer risk assessment with a non-ionizing breast imaging modality."
Breast density is a measurement of the amount of fatty tissue versus the amount of fibrous tissue in the breast. Because both cancer and dense tissue appear white on a mammogram, tumors often remain masked, resulting in almost one third of cancerous tumors in dense breasts being masked by the tissue during X-ray mammography. According to a 2014 report published by the Journal of the U.S. National Cancer Institute, an estimated 43.3% of women between the ages of 40 and 74 years old have extremely dense breast tissue.
Related Links:

U.S. National Cancer Institute
Mayo Clinic
George Washington University
Delphinus Medical Technologies
Other channels