AI Guidance Advances Cardiac Ultrasound Acquisition
By MedImaging International staff writers
Posted on 18 Feb 2020
Novel software based on artificial intelligence (AI) empowers healthcare personnel, including those without prior ultrasound experience, with the ability to capture diagnostic quality images.
The Caption Health (Brisbane, CA, USA) Caption Guidance software is an optimizing platform designed to emulate the real-time assistance an expert sonographer would provide on how to manipulate an ultrasound transducer in order to achieve optimal diagnostic image quality during an ultrasound cardiac examination. With AI, Caption Guidance can learn to differentiate between acceptable and unacceptable image quality, providing real-time feedback on potential image quality. It can also auto-capture video clips and automatically save the best clip acquired from a particular view.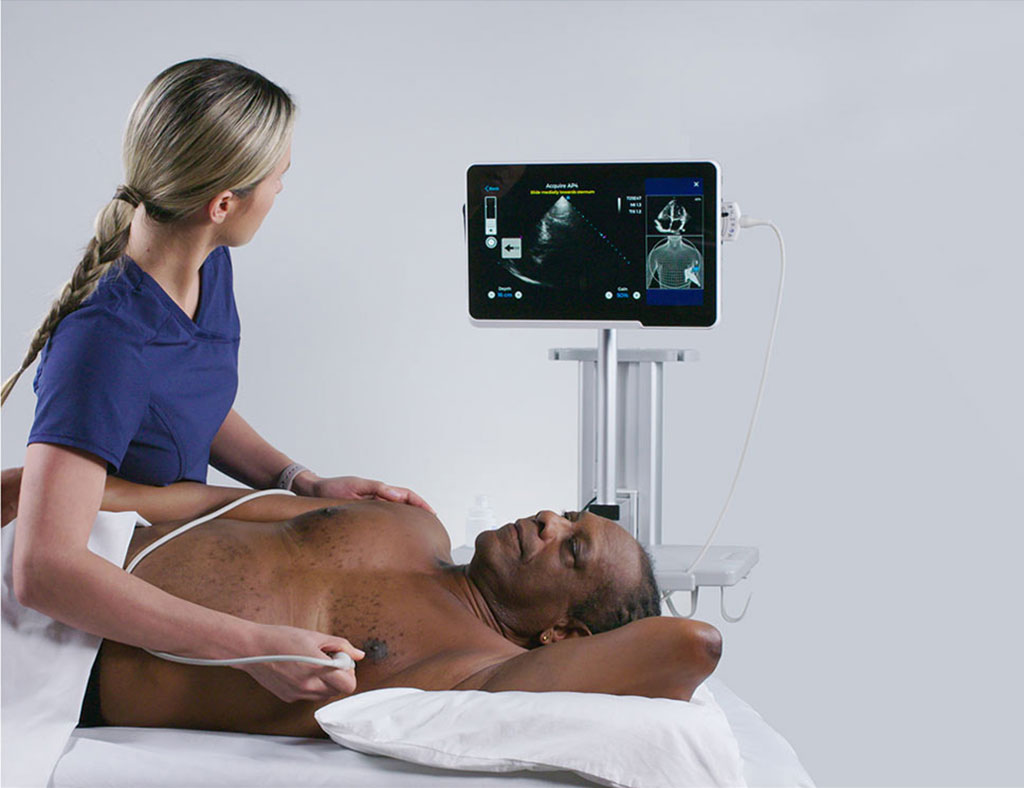 Two different studies were conducted to examine device applications. One study included 50 trained sonographers who were able to capture comparable diagnostic quality images both with and without the assistance of Caption Guidance. In the other study, eight registered nurses, who are not sonography experts, used the software to capture standard echocardiography images. Five cardiologists assessed the quality of the images, and the results showed that the Caption Guidance software enabled the nurses to also acquire images of diagnostic quality.
"The word revolutionary is probably overused a lot these days with a lot of the tech things we have coming out, but this has the potential to really change how we're treating our patients in the not-distant future," said Patrick McCarthy, MD, of the Northwestern Memorial Hospital (Chicago, IL, USA) Bluhm Cardiovascular Institute, who was a primary investigator of one study. "AI could 'democratize' heart ultrasound by increasing the number of health care professionals who can give the test, meaning that more patients who should have it will."
Cardiac ultrasound, or echocardiography, is a noninvasive diagnostic modality that can provide detailed hemodynamic information in a short period at the patient bedside. It was first adopted by cardiologists for diagnostic purposes in the 1960s as a rapid, inexpensive application that expedites diagnosis and management of imminently life-threatening disease, including pericardial tamponade, acute coronary syndrome, cardiomyopathy, pulmonary embolism, and Stanford type A aortic dissection. Cardiac ultrasound can also differentiate shock states and guide resuscitative measure.
Related Links:

Caption Health
Other channels