New Ultrasound Machine Enhances Diagnostic Confidence
By MedImaging International staff writers
Posted on 18 Dec 2019
A novel ultrasound imaging system is designed to deliver high efficiency and dynamic performance, with intelligent, precise, and clear imaging.
The Mindray Medical (Shenzen, China) DC-90 Ultrasound System with X-Insight addresses diagnostic requirements across a wide range of ultrasound applications. Features include leading-edge transducer technologies, such as Single Crystal, 3T, and ComboWave, which combine to enable better penetration, higher resolution, and increased image uniformity. A new X-Engine enables multi-core parallel processing for fast frame rates and clarity, allowing features such as Smart Face, which can remove occlusions such as the umbilical cord, placenta, uterus, and extremities in the volume data, to generate an optimal view of the fetal face.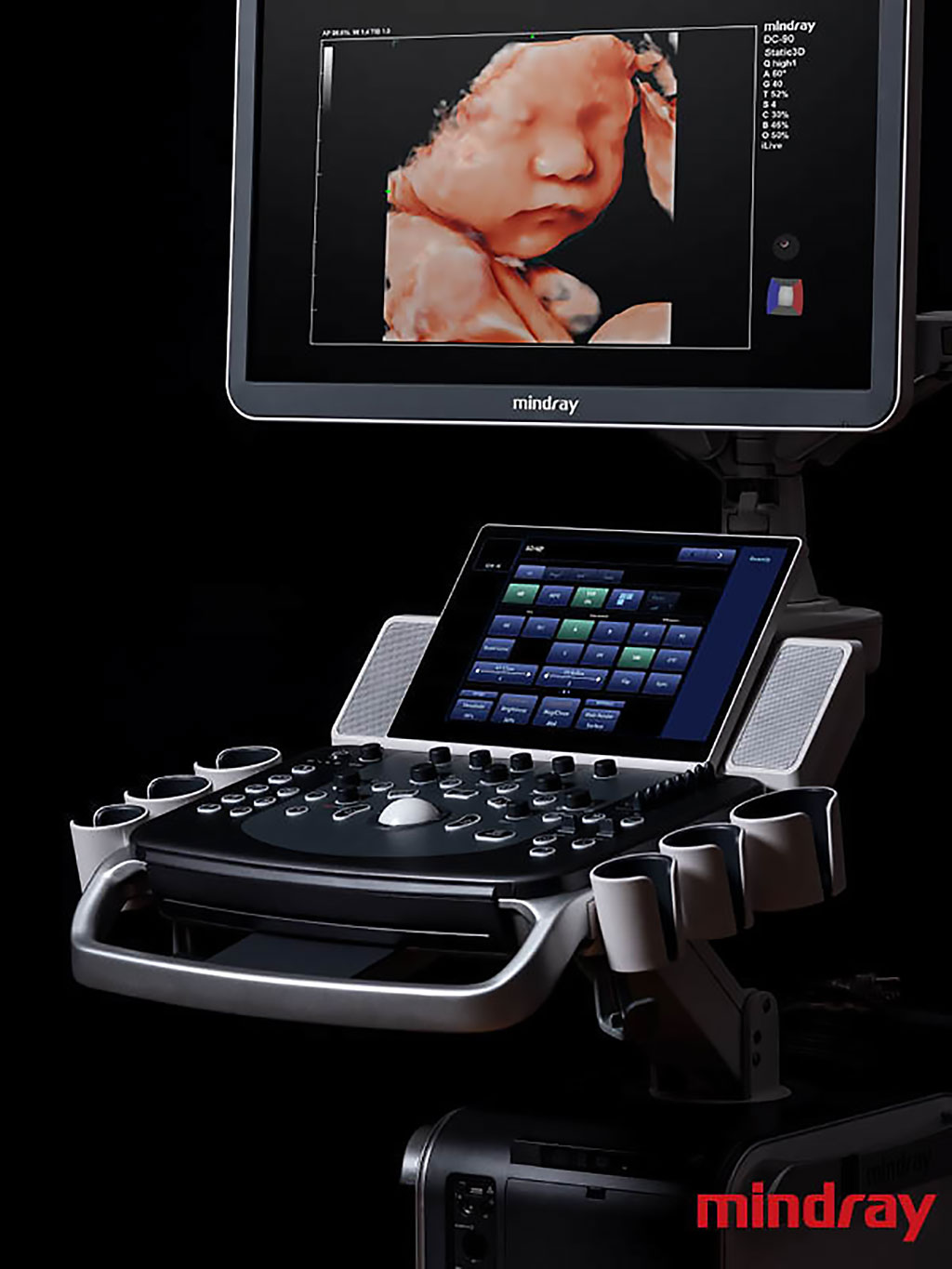 The system is equipped with Sound Touch Elastography (STE), which utilizes Ultra-Wide Beam Tracking technology to provide comprehensive quantification metrics and dynamic visual display of tissue stiffness; Ultra-Wideband Non-Linear (UWN+) contrast enhanced ultrasound (CEUS), which uses both harmonic and fundamental signals to improve contrast and temporal resolution during CEUS studies; complete quantitative tools for vascular perfusion analysis; and artificial intelligence (AI) tools such as Smart Plane CNS, which automatically detects planes and calculates frequently used measurements of the central nervous system (CNS) in fetal brain examinations.
"For the development of this product, we listened to our current and potential partners and observed the industry as a whole. It was important for us to deliver a reliable, highly-capable system that would round out our radiology portfolio and align with the financial goals of a broader range of institutions," said Wayne Quinn, President of Mindray North America. "The DC-90 System addresses these needs and more. At Mindray, we have a vision of better healthcare for all, and we believe this system is a clear testament to that."
The DC-90 Ultrasound System with X-Insight comes with a five year warranty and includes coverage on system and parts, standard transducers, and on-site labor for cart repairs. In addition, as all Mindray ultrasound systems, it includes five years of software updates in order to ensure cutting-edge imaging performance excellence throughout the system's entire life cycle.
Related Links:

Mindray Medical
Other channels