Ultrasound-Based System Helps Place Enteral Feeding Tubes
By Medimaging International staff writers
Posted on 09 May 2019
A novel point-of-care ultrasound magnet aligned (PUMA) system allows bedside placement of percutaneous gastrostomy feeding tubes using solely ultrasound imaging.
The CoapTech (Baltimore, MD, USA) PUMA-G System provides a percutaneous ultrasound gastrostomy (PUG) procedure that can be quickly and easily performed at the point-of-care (POC) without the need for ionizing radiation. The system includes an external magnet for aligning tissue planes and a small magnet placed inside a balloon catheter. The balloon catheter is first inserted into the stomach over a guidewire; the external magnet is then used to attract the smaller magnet in the balloon, aligning them.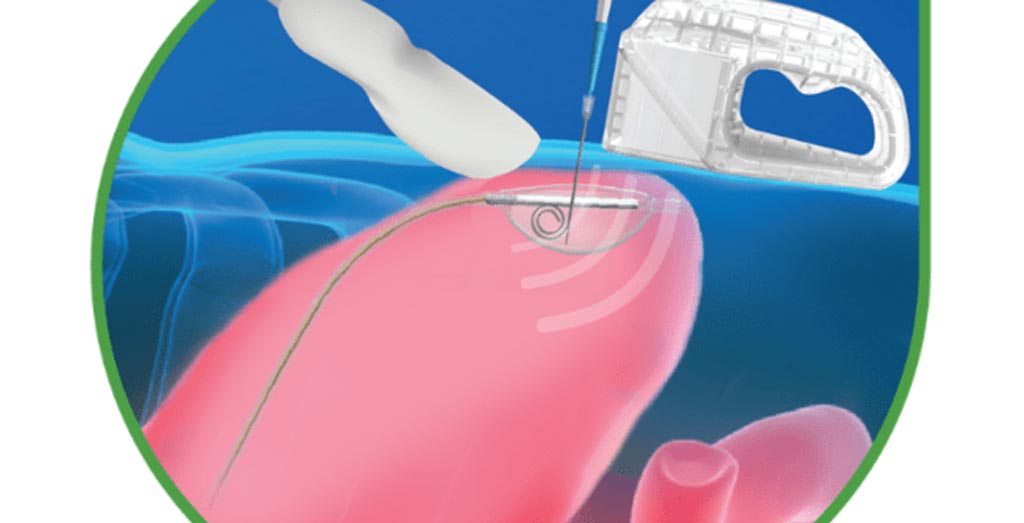 An ultrasound probe is then used to examine the tissues between the skin surface and the stomach, using the external magnet to realign the balloon catheter until a suitable insertion area is determined that does not impinge on internal organs, major blood vessels, or other critical anatomy. Once the optimal site has been identified, the enteral gastrostomy feeding tube can be safely placed using standard dilators to expand the tract. By eliminating the need for a surgical suite, PUMA-G can reduce procedural time and costs by an estimated 33-50%.
"As a healthcare provider, I have seen the challenges with current gastrostomy methods, and the delays in care and potential harm to patients that can result. The inspiration for this product came after seeing countless patients needing a simple G-tube insertion or replacement who needlessly wound up staying multiple days in the hospital waiting for a specialist and an operating room to be available," said Steven Tropello, MD, founder and chief medical officer of CoapTech. "Clinicians trained in POC ultrasound will be able to utilize the PUMA-G System to safely and swiftly place a G-tube at the bedside, which should keep patients progressing on their journey towards recovery and home."
A feeding tube provides nutrition to patients who cannot obtain nutrition by mouth, are unable to swallow safely, or need nutritional supplementation. Placement may be temporary for the treatment of acute conditions or lifelong in the case of chronic disabilities. Feeding tube placement is often done blindly, incurring various risks such as misplacement of the feeding tube into the patient's airway, which can potentially cause a punctured lung or even death.
Related Links:
CoapTech

Latest Ultrasound News
Other channels