Mobile CT Unit Allows Bedside Head Scans
By MedImaging International staff writers
Posted on 18 Aug 2020
An innovative computerized tomography (CT) scanner allows head imaging of critically ill patients in the intensive care unit (ICU).
The Siemens Healthineers (Erlangen, Germany) SOMATOM On.site is a mobile CT scanner with a 35 cm bore opening that incorporates a telescopic, self-shielded, gantry that moves the radiation source away from the patient during the scan, while the unit's base and front cover remain stationary. The result is reduced scatter radiation, when compared to conventional CT scanners, providing added radiation protection for neighboring patients and ICU staff. Attachable front and back radiation shields can provide added protection when needed.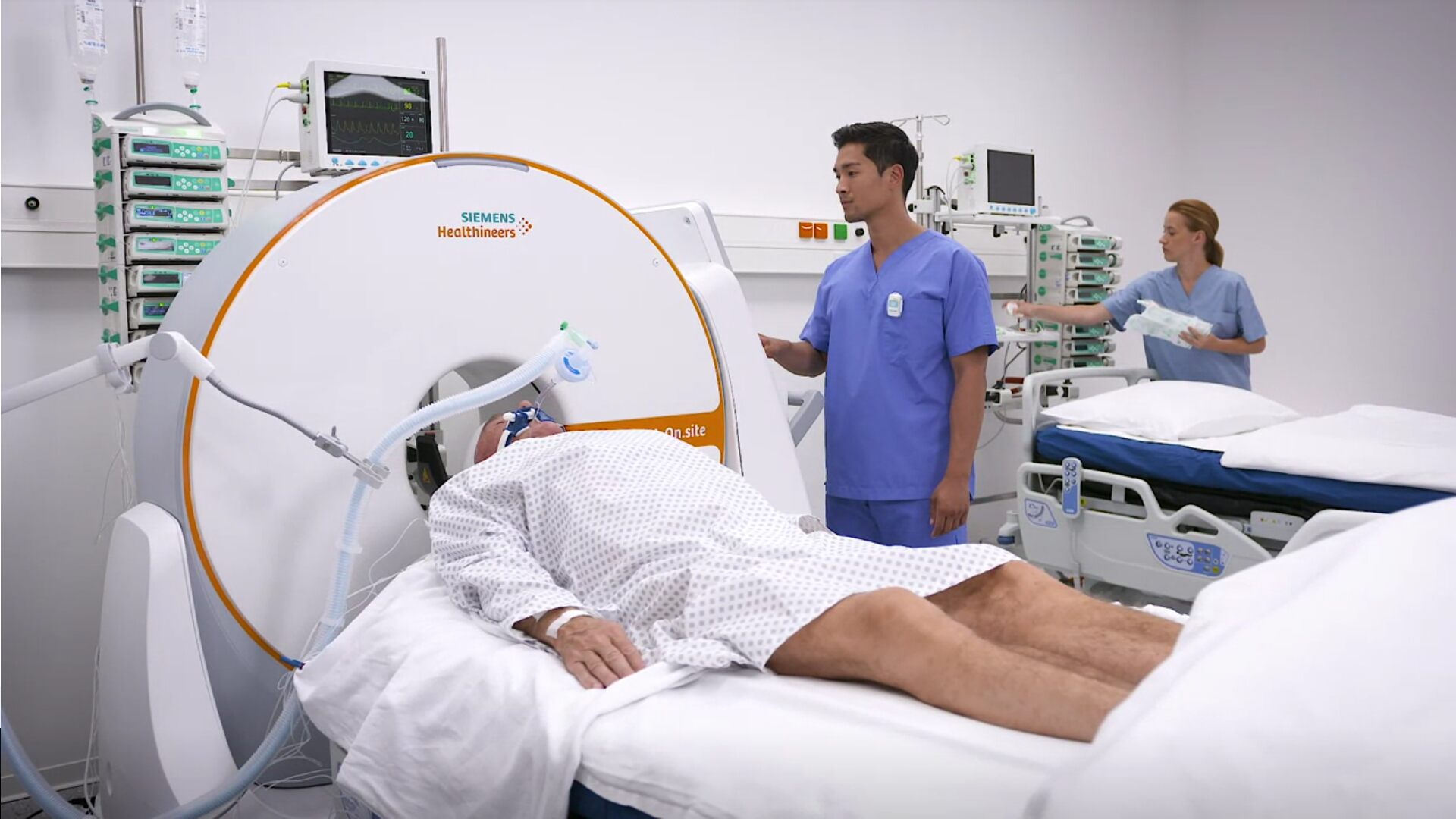 Features include a motorized trolley (with slow and fast drive modes) and an ergonomic drive handle that allows easy driving and maneuvering to the patients' bedside, with front camera visualization to aid driving and positioning of the system; an integrated shoulder board and head holder provide reliable, optimal and hassle-free isocenter head positioning; a built-in keyboard for manual settings in advanced user mode; and built-in trolley and batteries.
The Somatom On.site offers easy scan setup, fast workflow, and integrated patient support accessories, for convenient and consistent patient positioning in the scanner, with an integrated drive camera that enables real-time viewing on the built-in touch user interface (UI) display for easy maneuvering by the technologist. Further, an intelligent interface concept, the myExam Companion, automates the entire workflow, including Scan&GO and Recon&GO for automated post-processing and image transfer to the picture archiving and communication systems (PACS) via WiFi.
"The SOMATOM On.site transforms the delivery of care for critically ill patients who require a CT head scan. The system delivers reliable and consistent image quality demanded by healthcare professionals in the ICU, neurology, and radiology departments," said Douglas Ryan, vice president of computed tomography at Siemens Healthineers North America. "Additionally, bedside imaging helps to reduce patient transports, thereby reducing the risk of infection while improving workforce efficiency."
Other channels