GE HealthCare Highlights Digital Health Innovations to Drive Precision Care at Arab Health
By MedImaging International staff writers
Posted on 30 Jan 2023
GE HealthCare (Chicago, IL, USA) is presenting its cutting-edge innovations in precision care, aimed at helping solve some of the most significant clinical challenges of the modern era at Arab Health 2023, as the company marks its first participation as a standalone entity at the annual event. With more than 100 years of history as a trusted medical technology innovator, this year GE HealthCare has moved into a new phase of growth as a publicly traded independent global medical technology, pharmaceutical diagnostics, and digital solutions innovator.
At Arab Health 2023 underway at the Dubai World Trade Centre from January 30 to February 2, the company is unveiling a range of innovative technology solutions that are helping transform healthcare delivery by increasing efficiency, improving productivity, and maximizing diagnostic potential. Spanning the healthcare spectrum including patient screening, diagnostics, therapy planning, guidance, and monitoring, these solutions that harness data and leverage artificial intelligence (AI) are empowering clinicians and providing a more personalized and precise care for patients. Driven by its vision of "creating a world where healthcare has no limits", GE HealthCare is building on its enduring legacy as it boldly re-imagines how care is delivered in the MENEAT region and around the globe. Through its broad range of intelligent solutions, GE HealthCare is streamlining clinician workflows, leading to significant improvements in healthcare standards, clinical diagnosis, and patient outcomes.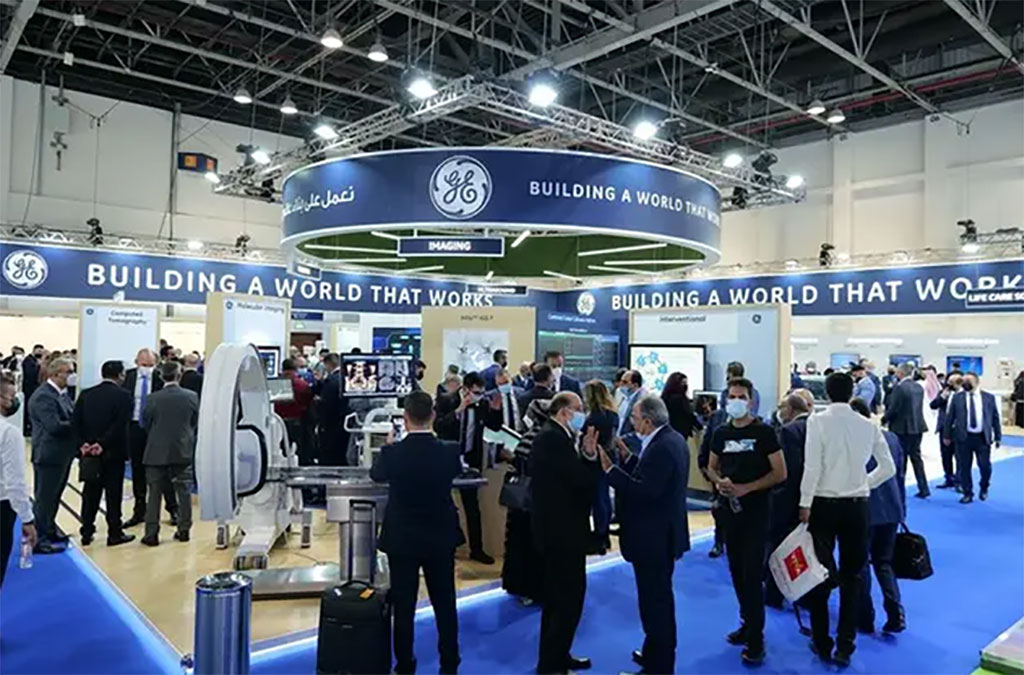 Among its leading digital health solutions that GE HealthCare is showcasing at Arab Health 2023 to improve clinical capabilities and patient care is a new and the most powerful 1.5T MRI scanner that houses some of the industry's most proven and powerful technologies. Its green magnet and breakthrough solutions, such as its SIGNA one user experience, groundbreaking AIR Coils, AIR Recon DL and AIR x, help address rising energy costs and managing high patient volumes while maintaining patient and user satisfaction. GE HealthCare is also showcasing its state-of-the-art and comprehensive CT solution that helps provide superior care to a greater number of patients at a lower cost, alongside its latest powerfully streamlined ultrasound solution to help conduct a full spectrum of exams and procedures and compact enough to image patients in almost any space. In addition, GE HealthCare is highlighting its unified monitoring approach for the entire hospital ecosystem that offers individualized monitoring of patients and bed-specific scalable levels of acuity while retaining the same, intuitive, and familiar user experience everywhere.
"Our showcase of digital innovations comes at a critical moment when we are witnessing rapid shifts in the way care is delivered in the healthcare industry," said Hady El Khoury, Regional General Manager MENEAT for GE HealthCare. "Our goal is to create a more resilient and sustainable healthcare industry in the MENEAT region by enabling the shift to an era of precise, connected, and compassionate care. To facilitate this and support the region's increasing healthcare needs, we are keen on collaborating with local and regional providers to enhance the digital ecosystem of hospitals and health systems and empower clinicians to tailor diagnoses and treatments to the individual – taking us closer to the promise of precision care."
Related Links:
GE HealthCare