Siemens Presents World's First Photon-Counting CT System at Arab Health 2023
By MedImaging International staff writers
Posted on 30 Jan 2023
Siemens Healthineers (Erlangen, Germany) is presenting its latest medical imaging innovations in healthcare, including the world's first photon-counting CT system, at the Arab Health Exhibition & Congress taking place from 30 January – 2 February 2023 at the Dubai Convention and Exhibition Center.
At Arab Health 2023, Siemens is highlighting the NAEOTOM Alpha with Quantum Technology, the world's first photon-counting CT, which has reinvented computed tomography. Based on the revolutionary direct signal-conversion of its QuantaMax detector, NAEOTOM Alpha offers high-resolution images at minimal dose, spectral information in every scan, and improved contrast at lower noise. Users can benefit from a never-before seen range of clinical options and breakthrough consistency – for potentially scanning previously excluded patients and confident clinical decision making.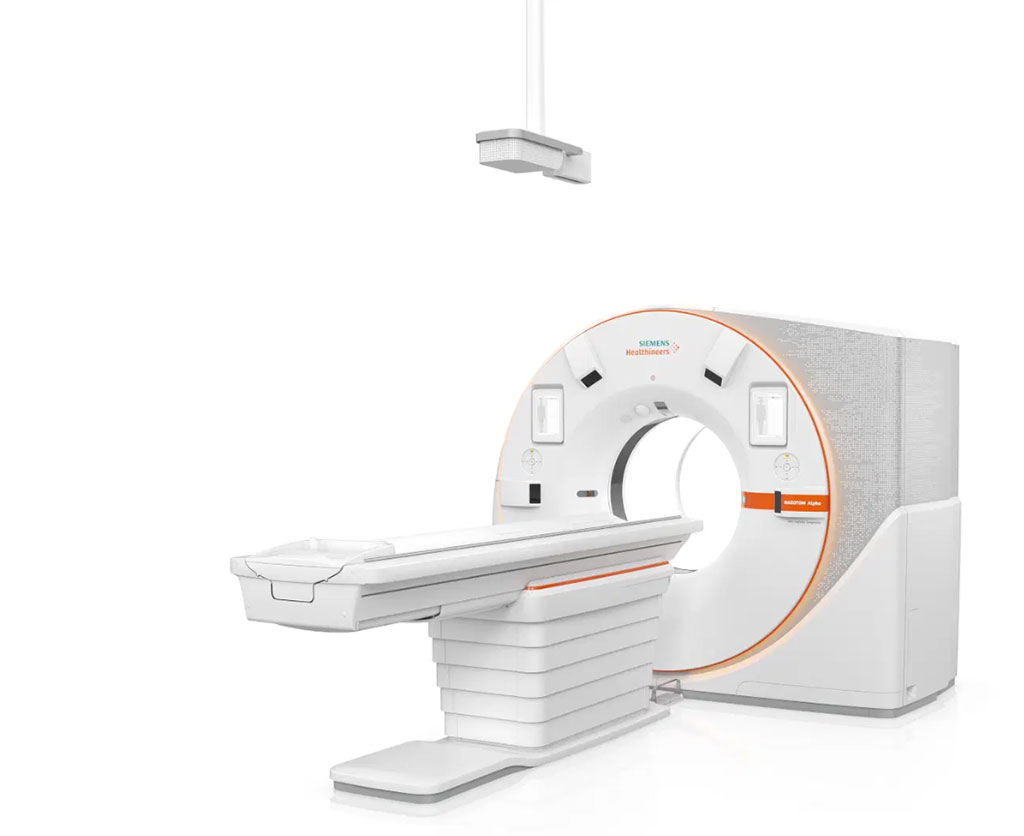 Siemens is also showcasing the MAGNETOM Free.Max MRI system featuring the world's first 80 cm bore and a helium-free infrastructure. Also being highlighted is the MOBILETT Impact mobile digital X-ray system that brings high-quality technology to the patient's bedside with digital imaging, wireless connectivity, and hospital system access for an undisrupted workflow experience. Among its other innovative medical imaging solutions being showcased at the event is the new ARTIS icono family of angiography systems that combines mechanical flexibility and positioning accuracy with 2k imaging and smart workflow guidance to redefine precision for interventional radiology. In addition, Siemens is highlighting its ACUSON Sequoia ultrasound system powered by BioAcoustic technology that can reduce the effects of ultrasound variability between users, patients and technology.
Siemens is also demonstrating the Atellica VTLi Patient-side Immunoassay Analyzer, powered by Magnotech Technology, that offers accurate, clinically actionable high-sensitivity troponin I testing in patients entering the ED with symptoms of a myocardial infarction (MI), right at the point of care. By producing accurate results in just 8 minutes, the Atellica VTLi Patient-side Immunoassay Analyzer can transform care delivery for millions of people each year, improving ED throughput, reducing stress and strain on acute care clinicians, and aiding in optimizing the use of time and resources of busy laboratories. Besides, Siemens is highlighting the epoc Blood Analysis System, a handheld, wireless solution to enable comprehensive blood analysis testing at the patient's side on a single room temperature test card, with results in under a minute.
Related Links:
Siemens Healthineers