Stephanix Showcases New Remote-Controlled RF Tables at Arab Health 2023
By MedImaging International staff writers
Posted on 30 Jan 2023
Stephanix (La Ricamarie, France) is participating in Arab Health 2023, the largest medical device exhibition in the Middle East, where it is showcasing its digital X-ray imaging solutions, including remote-controlled tables, mobile X-ray units, radiology rooms, surgical C-arms and much more.
At Arab Health 2023, Stephanix is showcasing its latest D²RS 90/90, a fully digital system with its flat panel detector inside the bucky that enables all fluoroscopy and radiography procedures, as well as all examinations requiring direct exposures, thanks to the Wi-Fi detector. Its tube column offers a full angle sweep of +/- 40 °. With tabletop movements, it is easier to do exams requiring oblique rays, even at the end of the table, without moving the patient. The combination of the carriage of the column/detector assembly with the tabletop longitudinal and lateral movements and with the column angulation, offers complete X-ray coverage over the tabletop, whether vertical or horizontal position.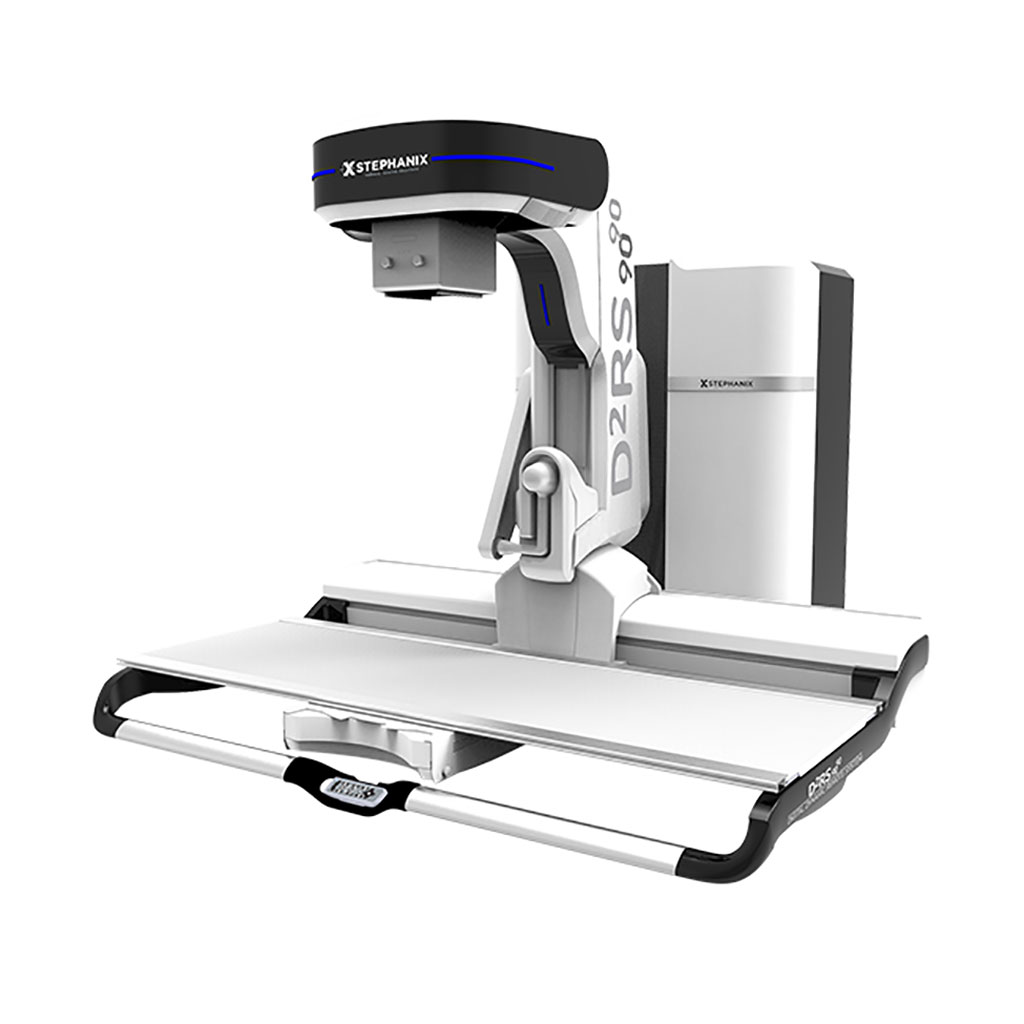 Stephanix is also highlighting the Xtreme multipurpose radiology room that can be configured according to specific needs, including general radiology, trauma, emergency room, orthopedics, pediatrics, and more. Used with cassettes, CR plates or flat panel detector, it consists of a ceiling suspension, a vertical or tilting bucky, and a fixed or mobile lifting table. Available in manual, servo-controlled and auto-positioning versions, it offers a combination of fixed and portable digital detectors in the same room to increase the possibilities of procedures covering routine clinical examinations.
Also being highlighted by Stephanix at the event is Omniscop DReam-S compact all-in-one surgical C-arm that is ideal for operating rooms which need fast positioning while maintaining image quality that meets low dose requirements. The versatile all-in-one surgical C-arm is optimized and adapted for a wide variety of procedures. The large 27-inches flat screen display on the C-arm offers reduced footprint while maintaining optimal image viewing and control for the operator.
Related Links:
Stephanix