Mindray Presents Smart Solutions for Improved Hospital Management at Arab Health 2023
By MedImaging International staff writers
Posted on 29 Jan 2023
With the development of medical digitalization and 5G technology, hospitals and medical institutions across the world are focusing on how to relieve overburdened caregivers, improve hospital management, and share high-quality medical resources across departments and hospitals. At Arab Health 2023, Mindray (Shenzhen, China) is presenting its Smart Innovations which enable device and data integration across departments, along with smart diagnosis for clinicians and professionals for smarter hospital management. Mindray is also launching BeneHeart D60, its new next-generation defibrillator/monitor series, at the Arab Health Exhibition & Congress taking place from 30 January – 2 February 2023 at the Dubai Convention and Exhibition Centre.
Mindray is highlighting is innovative solutions for patient monitoring and life support, such as the BeneVision N22/N19 high acuity patient monitor with a visionary-stimulating design, benchmarking ease of use, confidence-maximizing innovations and workflow-transforming interoperability designed to optimize user experience by satisfying all clinical demands. Mindray is also demonstrating the mWear wearable patient monitor that is designed to better monitor the patient safety and provide simplicity of clinical application in multiple scenarios.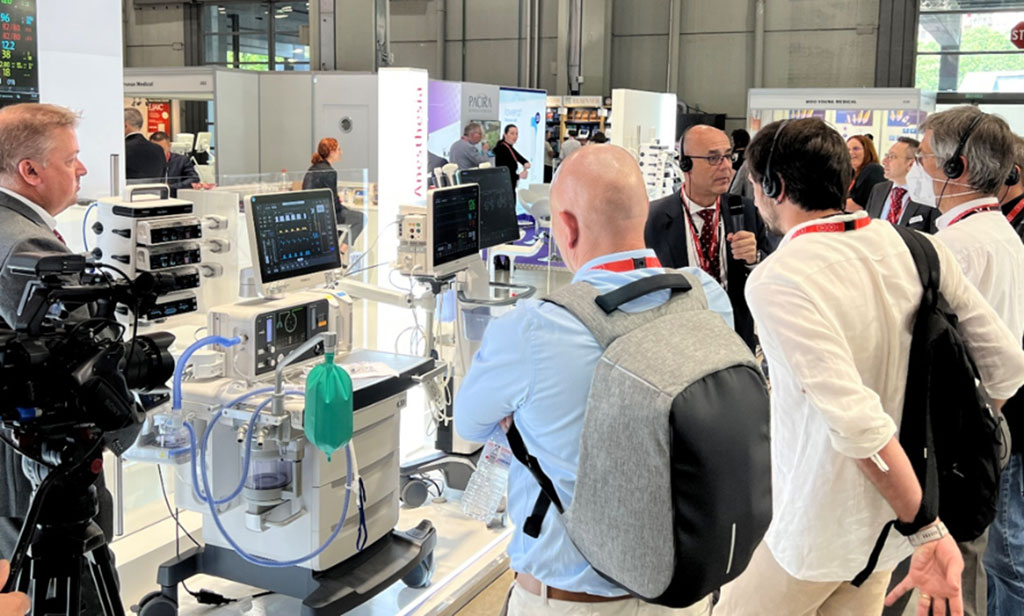 Among Mindray's innovative anesthesia systems showcased at the event are the A9/A8 which ensures all-round safety throughout peri-operative periods to improve patient outcomes and ease clinician's stress, alongside the SV800 ventilator that enables clinicians to set and deliver ventilation therapies quickly and easily via its intelligent ergonomic design and flat user interface. Also being highlighted at the event are Mindray's BeneFusion n Series of infusion system that features a full-size color touchscreen with an intuitive UI and offers innovative technologies dedicated to medication safety.
Additionally, Mindray is highlighting the HyBase V8 Family of surgical tables featuring a modular tabletop design and with over 150 attachments and modules which can create various combinations to accommodate different surgical positions, especially for minimal invasive surgeries and cardiovascular surgery. Alongside, Mindray is showcasing the HyLED C series of advanced surgical lights that deliver excellent optical performance, flexibility and reliability for both open surgery and minimally invasive surgery. Also being highlighted at Arab Health 2023 is Mindray's HyPixel U1 endoscope camera system that delivers high-definition images and enables surgeons to view organs and tissues in real color, perfectly identify blood vessels, lymph nodes, and nerves.
Among its innovative ultrasound imaging solutions, Mindray is presenting the Resona R9 powered by the revolutionary ZONE Sonography Technology, the Nuewa I9 designed for women and neonatal healthcare, and the Consona N Series for primary care users. Mindray is also showcasing the TEX20 series point of care ultrasound that adopts advanced technologies and integrates them into an accessible, patient-centered solution, alongside the TE Air new generation wireless handheld ultrasound system designed to meet higher clinical requirements, such as emergency and critical care.
Related Links:
Mindray