Arab Health 2023 Showcases Latest Advances and Innovations in Healthcare Technology
By MedImaging International staff writers
Posted on 29 Jan 2023
The 2023 edition of Arab Health has returned to the Dubai World Trade Centre from 30th January – 2nd February under the show's theme, 'Innovation and Sustainability in Healthcare.' The number of exhibitor companies at the event is also up from 2,828 to over 3,000 from 70 countries, according to the organizer Informa Markets (London, UK).
Arab Health, the Middle East's largest healthcare exhibition and congress, is hosting more than 45 country pavilions, including, for the first time New Zealand, Singapore, Tunisia, Indonesia and Estonia. With more than 3,000 exhibitors taking part, over 51,000 healthcare professionals are attending the four-day event, following a successful 2022 edition of Arab Health, which saw AED2.8 billion worth of healthcare industry-related contracts secured at the event. The exhibition plays an integral role in supporting UAE government initiatives such as 'Make it in the Emirates', a platform for developing the UAE's industrial sector and enhancing its role in the national economy by focusing on 11 priority sectors, including pharmaceuticals and medical technology.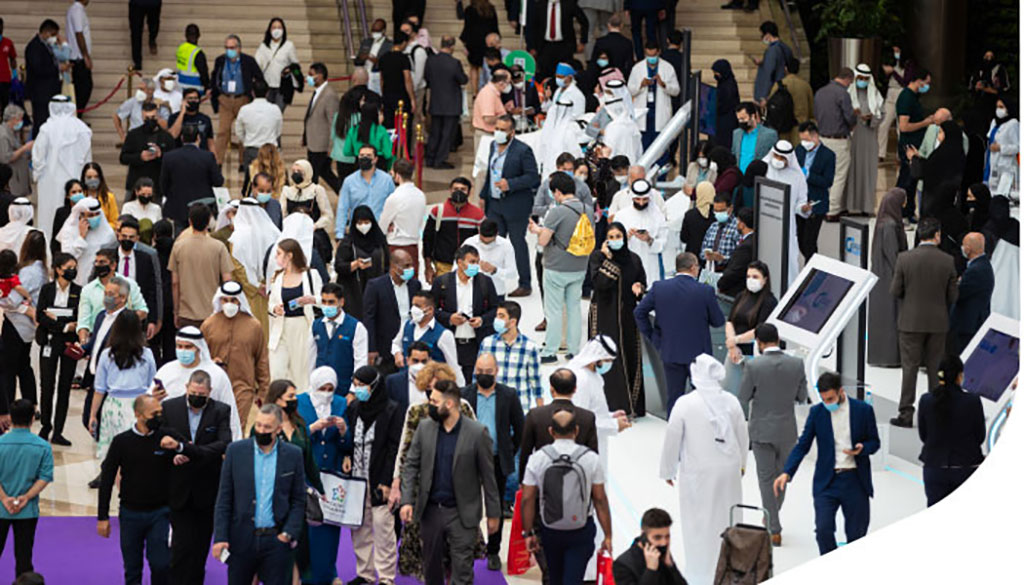 The event is showcasing a series of new features, including the Intelligent Health Pavilion in partnership with the Intelligent Health Association. Located in Arab Health's Healthcare Transformation Zone, the Intelligent HealthTM Pavilion is showcasing several new technologies through live demonstrations, including a groundbreaking digital Intensive Care Unit, an intelligent Operating Room, and a revolutionary Emergency Room. Continuing the innovation theme, Arab Health is also hosting the second edition of the Future Health Summit at the Museum of the Future. The summit looks into the future of health and healthcare possibilities in the Metaverse. Several world-renowned industry leaders, visionaries, metaverse experts, authors, and futurists on the topic are offering their insights.
The Innov8 Talks competition, running from 30th February - 1st March, provides 24 start-ups worldwide the opportunity to showcase their unique and innovative solutions benefiting the healthcare industry. Arab Health features nine product sectors, showcasing the latest technology and innovations in disposables, orthopedics, healthcare and general services, imaging, medical devices, IT, wellness and prevention, and infrastructure and assets. A total of nine Continuing Medical Education (CME) conferences are taking place during the event, welcoming an anticipated 3,200 delegates and more than 300 international speakers.
Internal Medicine, Pediatrics and Anesthesia and Pain Management are new additions to the conferences this year. Popular returning tracks include Obs and Gyne, Orthopedics, Total Radiology, Surgery, Emergency Medicine, and Quality Management. Under the sustainability theme, Informa Markets has introduced the 'Better Stands' initiative, which encourages exhibitors to move away from disposable exhibition stands and ensures all core elements, such as walls, archways, and counters, are constructed in a way where they can be reused. Arab Health is also being powered by renewable energy.
"We saw a solid bounce back in 2022, and 2023 is at around 97% of pre-COVID-19 figures, underscoring the global demand, which is matched by buyers keen to witness first-hand the latest innovations and new technologies in the healthcare sector," said Ross Williams, Exhibition Director for Informa Markets. "With the increase in international pavilions, we are providing the ideal platform for the MENA healthcare industry to build relationships with stakeholders from around the world while reaffirming UAE's position as a global healthcare hub."
Related Links:
Informa Markets