Alpinion Demonstrates X-CUBE-90 on GPX with Latest Diagnostic Technology at Arab Health 2023
By MedImaging International staff writers
Posted on 29 Jan 2023
ALPINION Medical Systems (Seoul, South Korea) is participating in Arab Health 2023, the largest medical device exhibition in the Middle East, where it is unveiling the X-CUBE line-up of ultrasound systems with the latest imaging platform and enhanced diagnostic solution functions.
"X-CUBE 90/70 on GPX," featuring Alpinion's innovative technologies, is designed based on the X+ Architecture platform consisting of X+ FIT beamforming and X+ Crystal Signature transducers, and is incorporated with X+ Focus, an imaging process that reduces noise and artifacts. The device provides delicate tissue differentiation performance with excellent resolution, contrast, and uniformity. Additionally, it offers enhanced functions, improving the accuracy of diagnosis for internal medicine and ob-gyn staff. The ATI (Attenuation Imaging) function for fatty liver analysis and the 2D SWE (Shearwave Elastography) function that measures tissue stiffness along with the Color Map can quantitatively diagnose liver, breast, and thyroid diseases. Alpinion had presented these functions at RSNA 2022 where it received favorable reviews.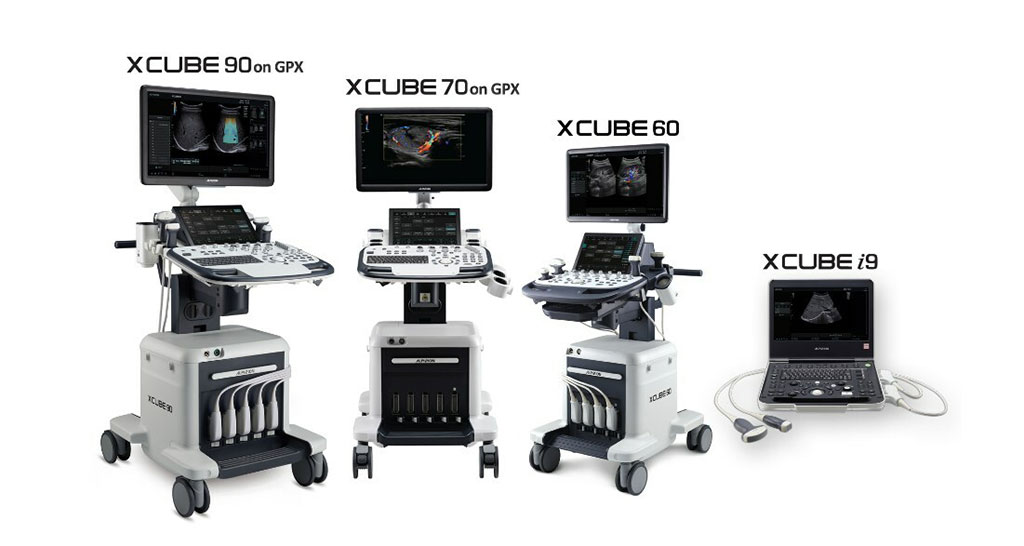 Most importantly, including the improved 3D image expression, the "Brilliant Flow" function that shows blood flow in three dimensions and the X+ MicroView function that expresses microvascular blood flow help ob-gyn staff to understand the structure of blood vessels and tissues and distinguish their boundaries. Alpinion is presenting the entire line-up of the X-CUBE series with the X+ Architecture platform, from "X-CUBE 90/70 on GPX," a high-end model, to X-CUBE i9, a laptop-type model. The X-CUBE 60 is a mid-range product in the X-CUBE line-up based on the X+ Architecture platform that provides improved image performance and convenient usability.
Also, the X-CUBE 60 is characterized by a high-performance imaging platform, easy-to-operate control panels, digital keyboards, various automatic measurement functions, X+ Assistant that supports customized workflows, an online remote support system, and a lightweight and compact design weighing 70kg. The X-CUBE 60 was designed to maximize the work efficiency of clinics. On the other hand, the X-CUBE i9 is a laptop-type ultrasound diagnostic device to be released in the first half of 2023. With its portability and powerful imaging performance, the X-CUBE i9 is expected to be widely used not only in POC (point of care) and emergency medicine departments but also in the diagnosis and treatment of musculoskeletal diseases.
Related Links:
ALPINION Medical Systems