Advanced Ultrasound System Delivers Host of Advanced Applications
By MedImaging International staff writers
Posted on 27 Nov 2019
A new ultrasound system features artificial intelligence (AI)-powered tools that offer clinicians an affordable high-performance imaging solution.
The Siemens Healthineers (Erlangen, Germany) ACUSON Redwood is built on a new architecture platform, shared by the flagship ACUSON Sequoia and the high-performance ACUSON Juniper ultrasound systems. An intuitive touch-screen layout, streamlined workflows, and AI-powered tools help the lightweight, portable system deliver premium imaging solutions to most clinical departments within the healthcare organization, such as cardiology, OB/Gyn, and radiology. Broad stress echo protocols, wallmotion scoring, and left ventricular opacification (LVO) aid cardiac studies.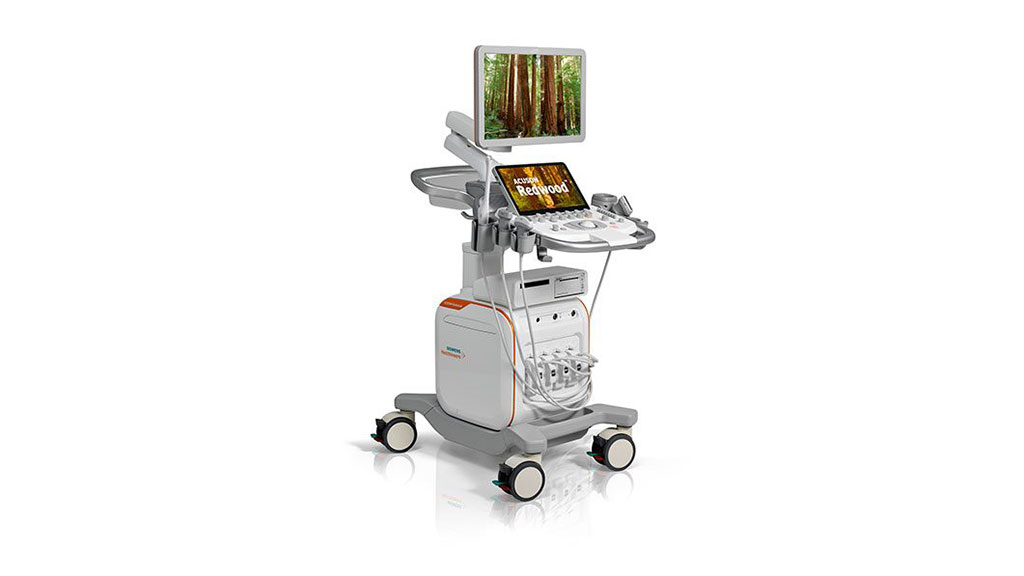 Additional applications include point shear wave elastography (SWE) tissue stiffness measurement, which supports liver assessment; 2D quantitative SWE imaging of the breast and thyroid, with color-coded maps; virtual touch strain elastography, for simple, qualitative measurement of lesion stiffness, relative to surrounding tissues; contrast-enhanced ultrasound (CEUS) and contrast pulse sequencing (CPS) for greater diagnostic confidence in the characterization of focal liver lesions; and syngo velocity vector imaging (VVI) to support speckle-tracking echocardiography.
"Chronic diseases often require more imaging and additional follow up which drives costs. To meet this challenge, we worked together with input from users to transform care delivery with the ACUSON Redwood," said Robert Thompson, head of ultrasound at Siemens Healthineers. "This system is designed to deliver premium image quality, exceptional performance, and greater workflow efficiency within the constraints of limited resources and tightening budgets."
SWE relies on the generation of shear waves via the displacement of tissues, as induced by a focused ultrasound beam or by external pressure. The shear waves are lateral, with a slow motion perpendicular to the direction of the generating force, and are rapidly attenuated by tissue. The propagation velocity of the shear waves correlates with the elasticity of tissue. The combination CEUS and SWE enhance the comparison of blood flow in the microcirculation with the mechanical and structural properties of tissue, giving more diagnostic information.
Related Links:

Siemens Healthineers
Other channels