Subtle Medical Showcases AI-Powered Imaging Workflow Solutions at RSNA 2022
By MedImaging International staff writers
Posted on 29 Nov 2022
Subtle Medical, Inc. (Menlo Park, CA, USA) is showcasing its award winning AI-powered software solutions, SubtleMR and SubtlePET, alongside a robust pipeline of new products in research and development, at the 108th Scientific Assembly and Annual Meeting of the Radiological Society of North America (RSNA). Subtle's solutions provide hospitals and imaging centers the flexibility to deliver faster, higher quality PET and MRI exams.
SubtleMR uses denoising and resolution enhancement to improve MRI image quality on original and accelerated protocols, while SubtlePET denoises low count PET images acquired in up to 25% of the original scan time. With faster scan times, centers can dramatically increase profitability, workflow efficiency, and patient comfort. SubtleSYNTH, currently FDA pending, uses deep learning to synthesize STIR like contrast from already acquired T1 and T2 contrasts. The first commercial release will support spine imaging with other anatomies to follow. Subtle's (AI) products (both FDA cleared and CE marked) have been commercially deployed in over 400 sites worldwide. Subtle has developed partnerships with leading pharmaceutical manufacturers, imaging equipment manufacturers, and pharmaceutical clinical trial business companies.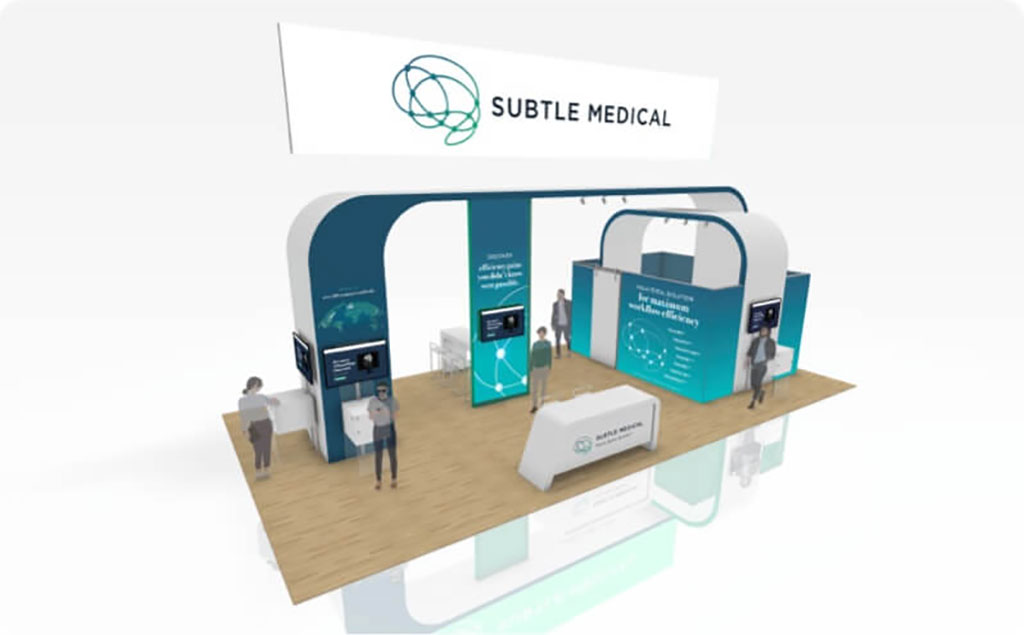 Subtle is also taking part in the Imaging Artificial Intelligence in Practice (IAIP) demonstration at RSNA 2022. The IAIP demo is a showcase of new AI technologies and integration standards needed to embed AI into the diagnostic radiology workflow. The interactive exhibit enables attendees to learn what is possible, identify the right questions to ask, and learn how to introduce and scale AI into their radiology practices. Using real-world clinical scenarios involving both emergent and long-term care, 19 vendors with 30 products will walk RSNA 2022 meeting attendees through the exhibit to see AI tools and health information technology standards in action. The demonstration highlights steps in the radiology workflow where AI can assist the radiologist and improve the efficiency and quality of care: from radiologist scheduling and imaging examination ordering to acquisition protocoling, image interpretation with AI clinical decision support at the point of care, reporting, and electronic health record integration.
"Subtle Medical is dedicated to investing in healthcare innovation for the benefit of all of our customers and their patients," said Ajit Shankaranarayanan, Chief Product Officer at Subtle Medical. "SubtleMR, in combination with Equium's AI-driven demand and capacity forecasting, will enable optimum resource utilization and efficiency for radiologists and administrators. We're looking forward to showcasing our partnership at this year's RSNA IAIP demo."
Related Links:
Subtle Medical, Inc.