Mindray Debuts New Ultrasound Systems and Hepatology Solutions at RSNA 2022
By MedImaging International staff writers
Posted on 27 Nov 2022
Mindray (Shenzhen, China) is attending the Radiological Society of North America's (RSNA) 108th Scientific Assembly and Annual Meeting taking place November 27 – 30, 2022, in Chicago, IL. RSNA attendees can visit Mindray Booth 7920 in the North Hall to connect with the company's team members and explore its leading-edge ultrasound solutions.
Continuing its legacy of innovation, Mindray is showcasing the newest additions to its comprehensive radiology portfolio, including the Resona I9 Ultrasound System, for the first time at RSNA with live scanning being offered in the booth. Mindray is featuring a new "Hepatology Solutions" station, highlighting the Resona 7 Lighting Edition and Hepatus Ultrasound Systems. This station will feature a new suite of quantitative tools for evaluating liver disease, including attenuation imaging, shear wave elastography, and transient elastography. In addition, Mindray is showcasing the TE Air, a new wireless handheld ultrasound imaging solution that improves ultrasound accessibility.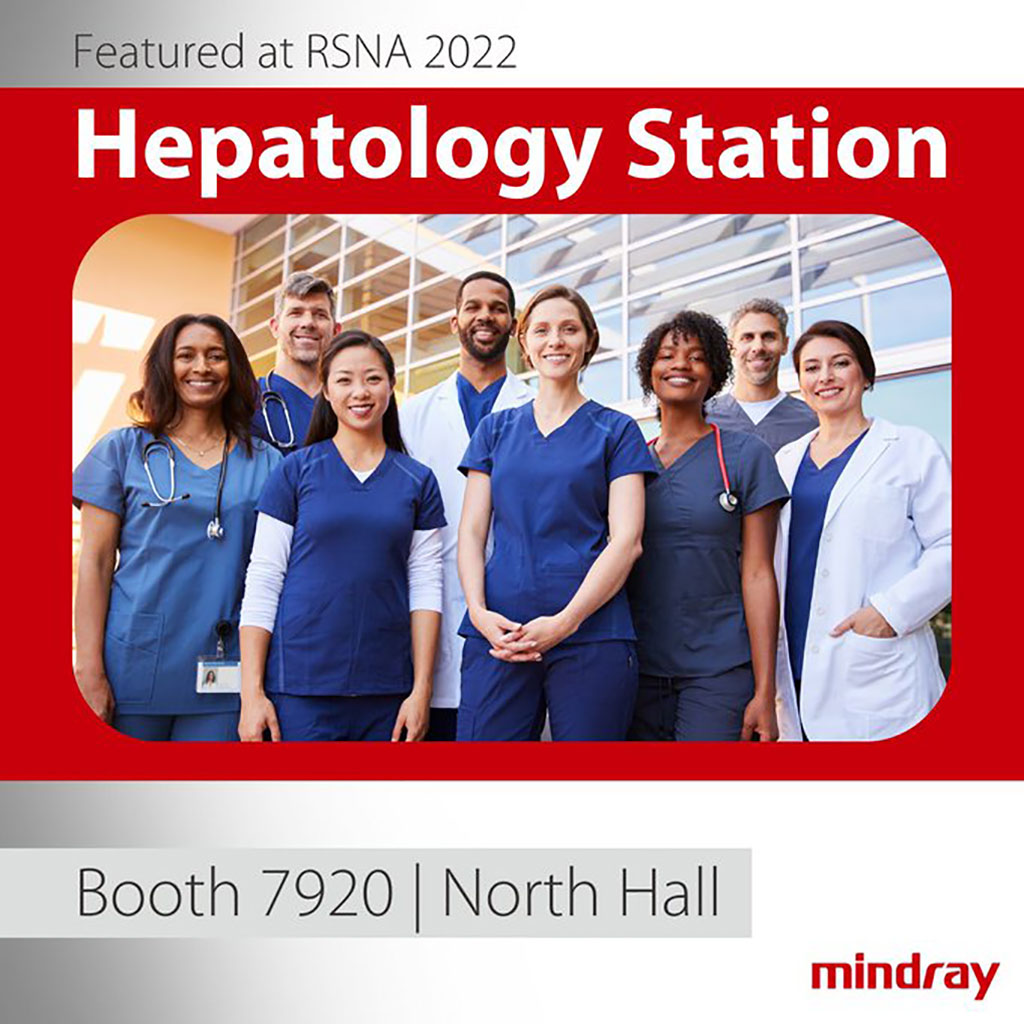 Mindray's radiology solutions on display throughout this year's RSNA Annual Meeting exhibit include the Resona 7 Ultrasound System Lightning Edition. Mindray's premium flagship system is introducing a suite of new diagnostic tools, including liver attenuation imaging and ultra-microangiography imaging. For the first time at RSNA, Mindray is offering a live presentation of the Resona I9 Ultrasound System which has been designed with portability and workflow in mind. Mindray is also showcasing the high-performing DC-90 Ultrasound System that aligns with the financial goals of a wide range of institutions.
"Mindray's Radiology Ultrasound Solutions offer the perfect blend of innovative technology, meaningful ergonomic enhancements, and the best investment protection in the industry," said Maher Elhihi, Senior Director of Marketing, Ultrasound, at Mindray. "Our exclusive Living Technology™ guarantee allows us to keep innovating and pushing the boundaries of what is possible in radiology while ensuring our customers can protect their investment and have access to the most leading-edge tools and technologies available today."
Related Links:
Mindray