Carestream Displays Several IT Offerings at Radiology Congress
By MedImaging International staff writers
Posted on 26 Nov 2018
Carestream Health (Rochester, NY, USA), a health imaging and information technology (IT) solutions company, displayed several imaging and healthcare IT offerings at the 2018 Radiological Society of North America (RSNA) annual meeting held in Chicago, Ill., USA, from November 25-30.
Carestream provides medical and healthcare IT solutions and X-ray film and digital X-ray products for the non-destructive testing market worldwide. The company also provides product, technical, and service support, including remote equipment and software management services. In addition, it owns over 600 patents in digital imaging, healthcare IT, film, and imaging chemistry.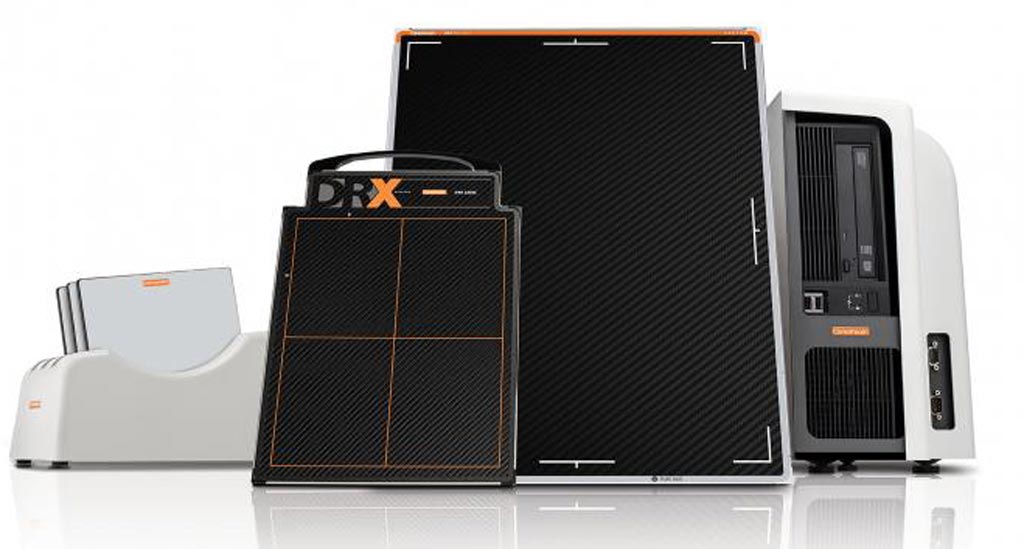 The company's latest generation of radiology reporting integrates multimedia content such as graphs, tables, images and hyperlinks. These elements add value to traditional reports while boosting productivity and collaboration among healthcare providers. Machine vision algorithms also enhance the reporting process and increase radiologists' efficiency by providing tools that can help detect, measure and diagnose abnormalities.
Carestream's enterprise imaging solutions showcased at this year's RSNA included Vue Reporting, which improves physician efficiency and patient experience. The Clinical Collaboration Platform module provides reading and reporting in a single workspace. It helps accelerate turnaround time with user-defined templates, structured reports and embedded voice recognition. Users can indicate key anatomical regions and findings with bookmarks and hyperlinks that clinicians and patients can easily navigate with the click of a mouse. Vue Reporting helps reduce costs and improve outcomes with one system that is easy to deploy and train across multi-site, multi-vendor environments.
Visitors at Carestream's booth were also able to virtually experience its flexible 2-in-1 DRX Excel Plus System for both Fluoroscopy and Radiology. The DRX-Excel Plus System combines both fluoroscopy and general radiology capabilities in one compact unit, delivering accelerated workflow, high-resolution images and a wide range of exams.