Artificial Intelligence Shortens Reading Times of Radiologists for Chest X-Rays
By MedImaging International staff writers
Posted on 11 May 2023
Artificial Intelligence (AI) has become an integral tool for radiology research. With the availability of commercial AI software, there has been increased emphasis on demonstrating the effectiveness of AI in practical medical applications due to clinical demand. Most of the research has focused on the influence of AI on patient care and physicians' decision-making processes, as well as obtaining reliable diagnostic results via AI. Radiologists are interested in determining if AI assistance can prioritize images for review, reduce overlooked cases, or impact reading times. There has been particular interest in determining how the use of AI during the analysis of chest radiographs can influence radiologists' workload. Now, a prospective observational study has found that the use of AI impacts the interpretation times of chest radiographs among radiologists and can reduce reading times.
For the study, researchers at Yonsei University (Seoul, South Korea) enlisted 11 radiologists who consented to allow the recording of their interpretation times for a total of 18,680 chest radiographs from September to December 2021. The reading time was defined as the span from when chest radiographs were opened to when they were transcribed by the same radiologist. With commercial AI software implemented for all chest radiographs, the radiologists could consult AI results for two months (AI-assisted period). In contrast, during the other two months, the radiologists were automatically prevented from accessing the AI results (AI-unassisted period).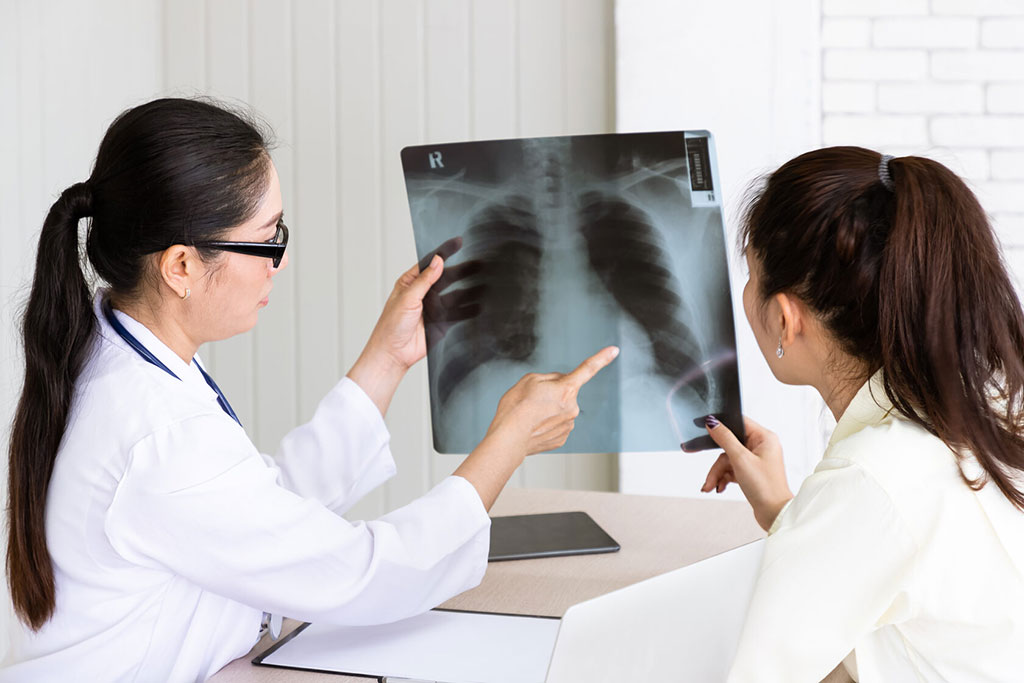 The study found that total reading times were significantly reduced with the use of AI, in comparison to without it. When AI detected no abnormalities, reading times were shorter with the use of AI. However, if AI detected any abnormality, reading times were unaffected by the use of AI. As abnormality scores rose, so did reading times, with a more noticeable increase observed with the use of AI.
In conclusion, the prospective observational study in a real-world clinical setting revealed that the availability of AI results influenced the reading times of chest radiographs among radiologists. Overall, when radiologists consulted AI, especially for normal chest radiographs, reading times decreased; however, abnormalities identified by AI on chest radiographs seemed to increase reading times. Therefore, AI can enhance radiologists' efficiency by saving time spent on normal images and enabling them to dedicate this time to chest radiographs with detected abnormalities.
Related Links:
Yonsei University