AI Chest X-Ray Application Supports Pneumothorax Prioritization
By MedImaging International staff writers
Posted on 07 Oct 2020
A novel radiology application identifies chest X-ray scans that appear to contain a pneumothorax for urgent triage and radiologist review.
The RADLogics (Tel Aviv, Israel) chest X-ray pneumothorax software solution uses an artificial intelligence (AI) algorithm to analyze images for features suggestive of pneumothorax; it then makes case-level output available to a picture archiving and communication systems (PACS) workstation for worklist prioritization or triage. The AI-Powered solution integrates with existing workflows in order to augment acute care teams with deep clinical insight and actionable data within minutes.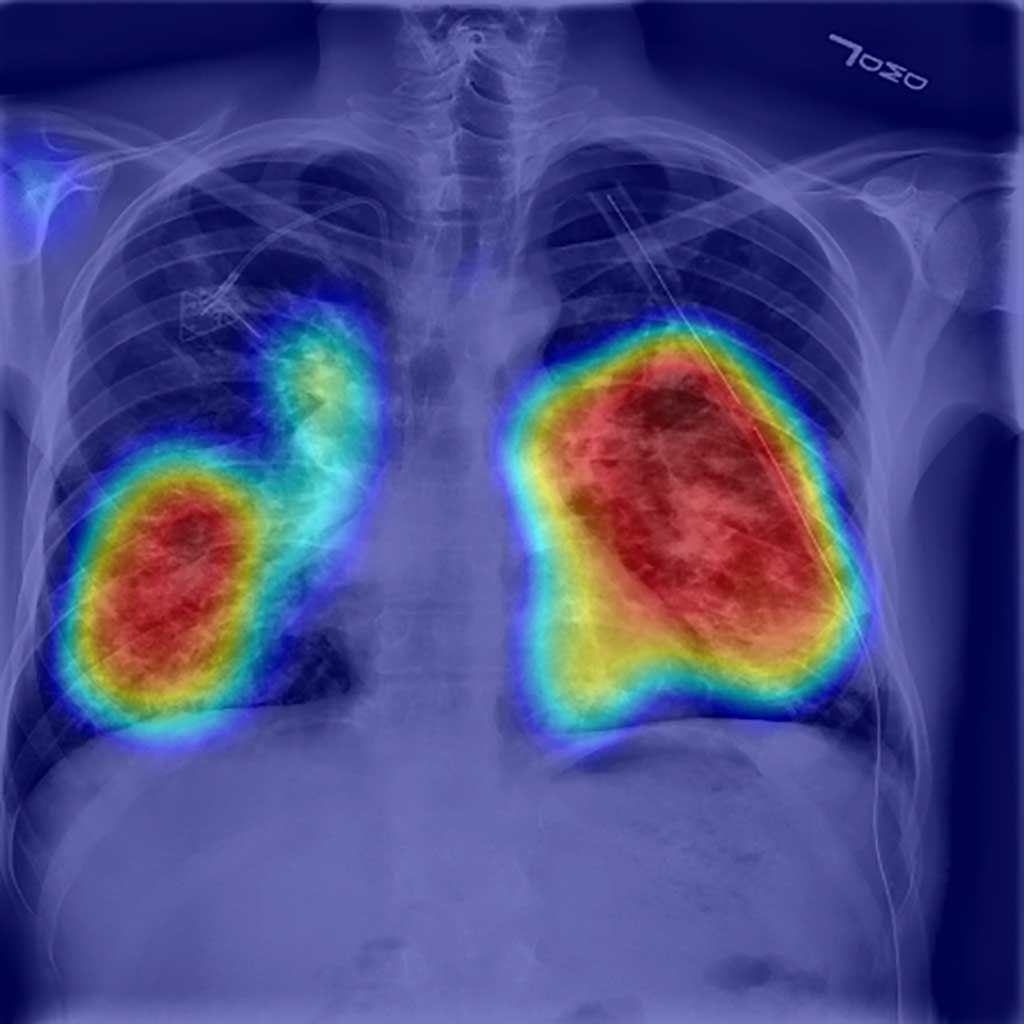 The application was trained via pattern recognition to detect pneumothorax using hundreds of chest X-rays. In accordance with U.S. food and Drug Administration (FDA) guidance regarding the COVID-19 pandemic, RADLogics has made the software available to hospitals and healthcare systems throughout the United States to prioritize patient triage and management. The AI algorithms are supported by a patented workflow software platform that enables rapid deployment at multiple hospitals, and seamless integration with existing workflows.
"Our AI-Powered chest X-ray pneumothorax application adds to our array of AI-Powered solutions for CT and X-ray that are designed to improve efficiency and reduce burnout for radiologists that are under greater pressure than ever before," said Moshe Becker, CEO and Co-Founder of RADLogics. "From extreme pressure on capacity and resources to a major financial strain due to the ongoing COVID-19 pandemic, there is no question that the healthcare system is in need for new solutions such as AI to augment caregivers to alleviate the increased burden and support better outcomes."
Primary spontaneous pneumothorax is an abnormal accumulation of air in the pleural space that can result in the partial or complete collapse of a lung. It is likely due to the formation of small sacs of air (blebs) in lung tissue that rupture, causing air to leak into the pleural space, creating pressure that is manifest as chest pain on the side of the collapsed lung and shortness of breath. Often, people who experience a primary spontaneous pneumothorax have no prior sign of illness; the blebs themselves typically do not cause any symptoms and are visible only on medical imaging. Affected individuals may have one to more than thirty blebs.
Related Links:

RADLogics
Other channels