New Blood Test Rapidly Detect Radiation Sickness
By MedImaging International staff writers
Posted on 20 Jul 2020
A new blood biomarker testing method has the potential to rapidly identify radiation sickness based on a single drop of blood, according to a new study.
Researchers at Ohio State University (OSU: Columbus, USA) have developed a sensitive microRNA–based blood test for radiation dose reconstruction, with ±0.5 Gy resolution. The test involves microRNA-150-5p, which measures the extent of bone marrow damage, which decreases in response to the radiation dose, and microRNA-23a-3p. Radiation dose–dependent changes in miR-150-5p in blood are internally normalized by miR-23a-3p, which is non-responsive to radiation. By comparing the two microRNAs, the actual radiation dose absorbed can be quantified as a measure of overall exposure risk within hours.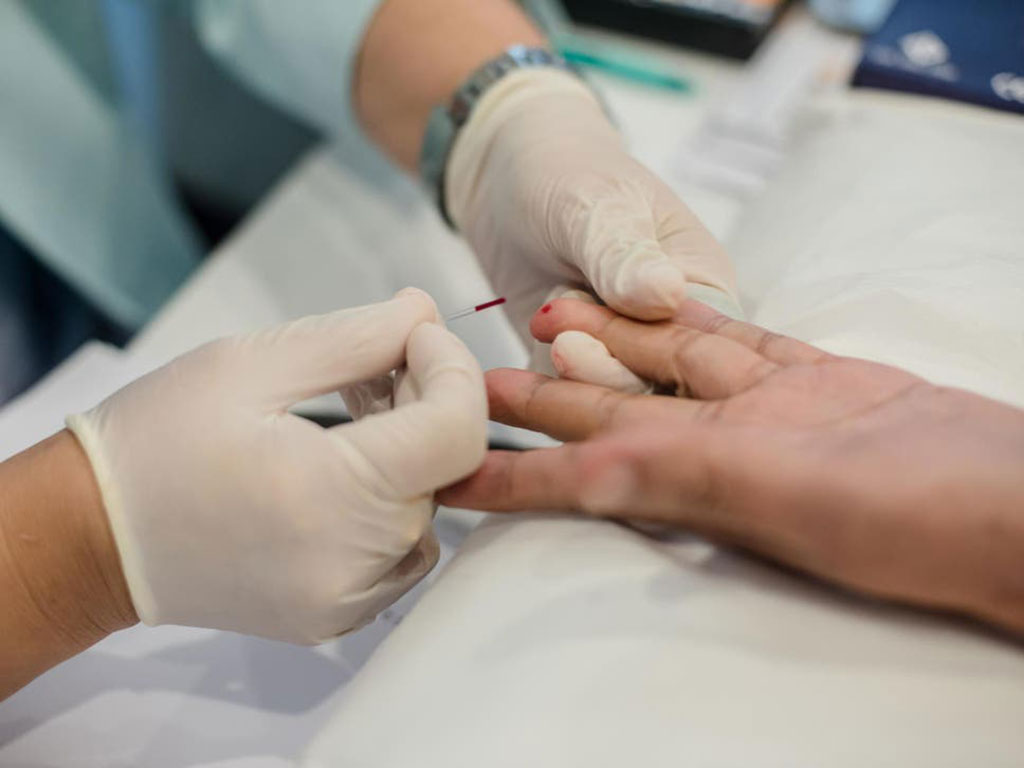 The researchers then tested the biodosimetry assay for estimation of absorbed ionizing radiation dose in mice of varying ages, after exposure to both an improvised nuclear device (IND)–spectrum neutrons and gamma rays. Leukemia specimens from mice exposed to fractionated radiation showed depletion of miR-150-5p in blood; and miR-23a-3p, although not highly expressed in the blood cells, was abundant in circulation and was released primarily from the lungs. The researchers then compared responses after fractionated versus single acute exposure in mice. The study was published on July 15, 2020, in
Science Translational Medicine.
"Some patients develop major issues like thrombocytopenia and neutropenia as the result of radiation treatment. We can't look at a patient and determine how much radiation he or she has absorbed - but the impact can be cumulative," said senior author Naduparambil Jacob, PhD, of the OSU Comprehensive Cancer Center. "As a result, radiation sickness could occur weeks or months after the radiation therapy. With additional research, this new testing method could potentially help oncologists measure, in real time, absorbed radiation and intervene before radiation sickness occurs."
Radiation sickness, also known as acute radiation syndrome (ARS), is a condition caused by irradiation of major volume or the entire body by a high dose of penetrating radiation in a very short time period. ARS most often impacts the bone marrow and gastrointestinal systems early on, while debilitating effects on pulmonary, cardiovascular, and central nervous systems can be delayed. Death can occur in a matter of days for the most severe cases. Rapid identification of exposure levels is critical, but the diagnostic test--dicentric chromosome assay--requires three to four days to get results.
Related Links:

Ohio State University
Other channels