Monolithic FPD Allows Long-Length Digital Radiography
By MedImaging International staff writers
Posted on 04 Sep 2019
An innovative FPD enables radiography of spines and legs with a single X-Ray exposure, eliminating patient motion issues associated with other multi-exposure techniques.
The Del Medical (Bloomingdale, IL, USA) DELWORKS LLI is an innovative single-piece FPD with a large active imaging area of 43x106 cm composed of a single Gadolinium Oxisulfide scintillator with an amorphous silicon detector. As the FPD weighs just 11 kg, it is transportable and can be used in both in supine or standing positions. And as a monolithic panel, it also eliminates software complexities associated with other long digital radiography (DR) detectors, which comprised of multiple overlapping panels.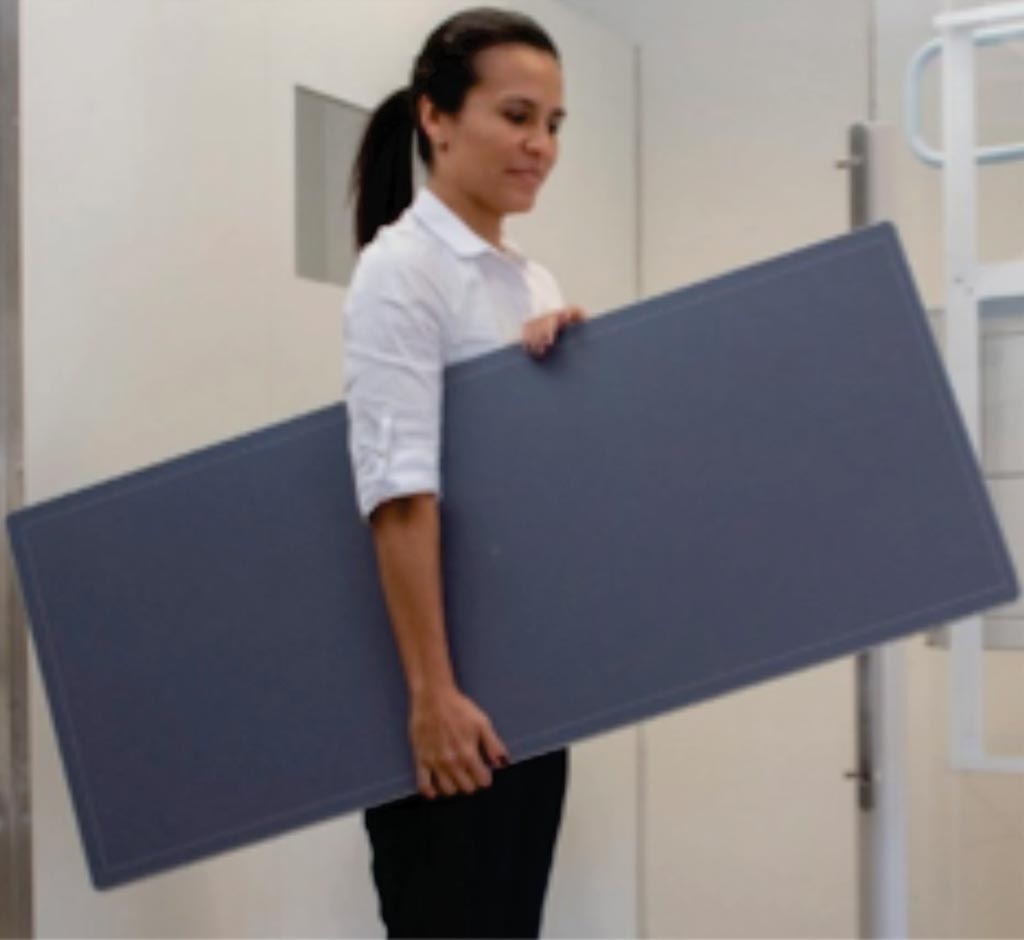 DELWORKS LLI can also be used for routine studies, simply by collimating to a smaller area of interest. Additional features include an optional upright portable detector stand and grid and wireless or wired transfer of images using DELWORKS 3.0 software, an anatomical programming and image-processing platform with algorithms that help optimize technologist productivity. Another feature is EasyConnect, an auto exposure detection (AED) technology that keeps the FPD in a standby mode, awaiting exposure from any X-Ray source. Once an exposure is detected it instantly captures the X-Ray image and transmits it wirelessly to the system workstation.
"DELWORKS LLI solves imaging problems created by the limited size of digital radiography panels. Until recently DR panel size was limited, leaving the single exposure long bone study option to computed radiography or film," said Mandy Gutierrez, product marketing manager at Del Medical. "Multiple-image acquisition stitching was the only DR solution. This created challenges such as the potential for motion artifacts, image misalignment or foreshortening, and the visual density differences between the separate images. The DELWORK LLI solves these issues with a single long length panel."
Other channels