New Dosimeter Measures Photon and Beta Radiation
By Medimaging International staff writers
Posted on 31 Jul 2019
A Bluetooth-enabled dosimeter with dual detectors addresses international requirements for independent deep and shallow measurements of both photon and beta radiation.
The Mirion Technologies (San Ramon, CA, USA) Instadose2 dosimeter provides the ability to wirelessly capture, transmit, measure, analyze, and report radiation dose exposure any time, and is ideally suited for high-energy, beta-sensitive environments, including nuclear medicine and radiotherapy settings, for interventional radiology, in nuclear power plants, and in research facilities that utilize beta emitting energy sources. Instadose2 utilizes Bluetooth Low Energy (BLE) to transmit dose data to a variety of devices, eliminating the time-consuming process of badge collection, processing, and redistribution.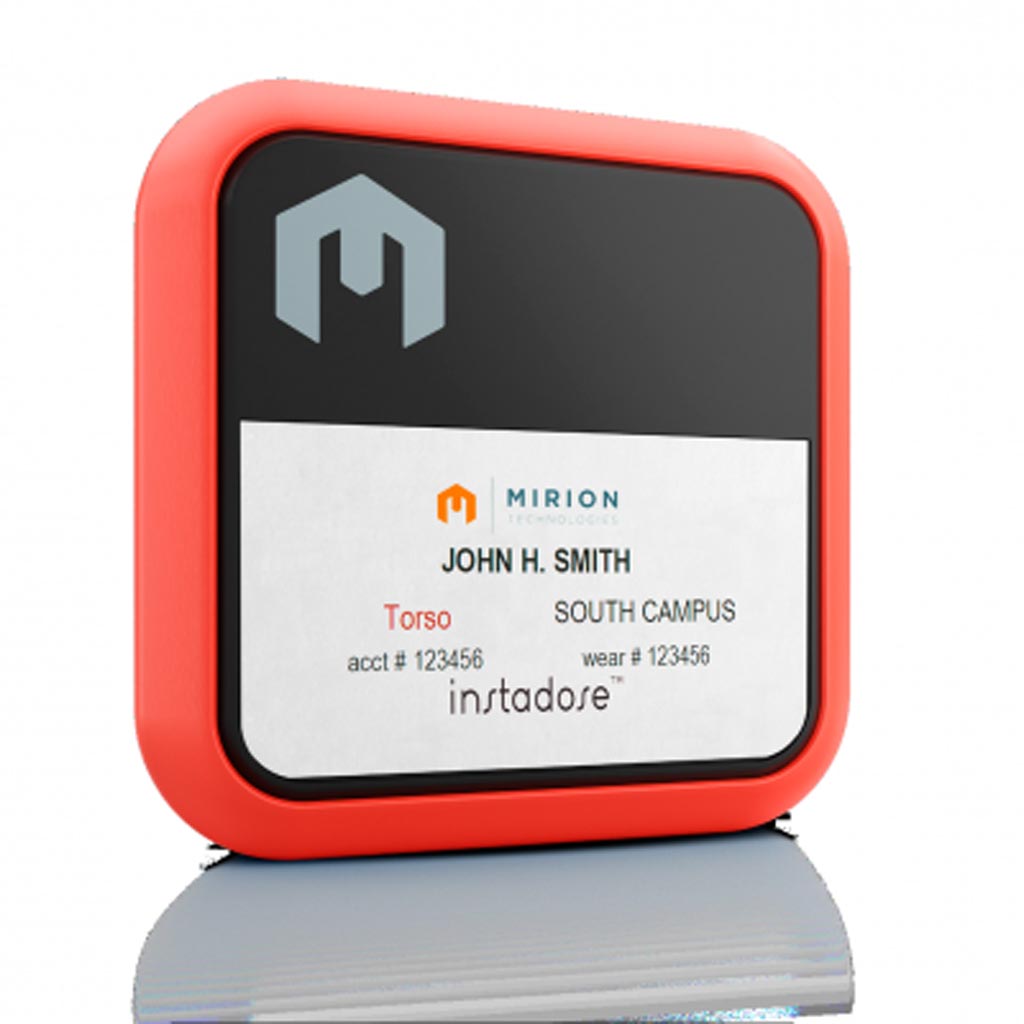 Facilities can select from iPhones or iPads, with the instadose app installed; PCs with integrated BLE or with the instaLink-USB dongle connected or from an instaLink hotspot station. A configurable calendar is used to set automatic read dates. If a transmission does not occur, the dose reading is stored on the badge, which continues to attempt communication every hour until a successful connection has been established. Manual reads and communication can be done anytime by pressing a button on the back of the badge. The dosimeter must be in the vicinity of an instadose-enabled communication device to capture the data.
Data collection is facilitated by instaLink HotSpot stations, which securely capture and transmit the dose data to Mirion's servers when the dosimeter is within BLE communication range of 7.5 meters or more, depending on the physical environment and straight line of sight. The dosimeter is controlled by the Instadose app (available for android and Apple iOS), which reads the radiation dose accumulated on dosimeter. The instadose app that consists of four main functions: a dashboard, dose history, badges, and a read status dashboard for each badge. Real-time reporting and tracking capabilities allow users to pinpoint high dose exposures and anomalies faster.
Ionizing radiation damage to the human body is cumulative, and is related to the total dose received. Those exposed to radiation, such as radiographers, nuclear power plant workers, interventional doctors using fluoroscopy and radiotherapy, those in laboratories using radionuclides, and hazardous materials (HAZMAT) teams are required to wear dosimeters so a record of occupational exposure can be made.
Related Links:
Mirion Technologies

Other channels