Radioembolization Microspheres Treat Hepatocellular Carcinoma
By MedImaging International staff writers
Posted on 29 Mar 2021
A selective internal radiation therapy (SIRT) platform delivers radioactive glass microspheres directly to liver tumors, with minimal exposure to surrounding healthy tissue.
Boston Scientific (Natick, MA, USA) TheraSphere treatment is a low toxicity SIRT comprised of millions of microscopic glass beads containing yttrium (Y-90) that are delivered to a Hepatocellular Carcinoma (HCC) through a catheter placed into the hepatic artery, which provides the main blood supply to the HCC. The microspheres, which are unable to traverse the tumor vasculature, are embolized within the tumor, exerting a local beta radiation radiotherapeutic effect, as the average range of the radiation in tissue is 2.5 mm, with a maximum range less than one centimeter.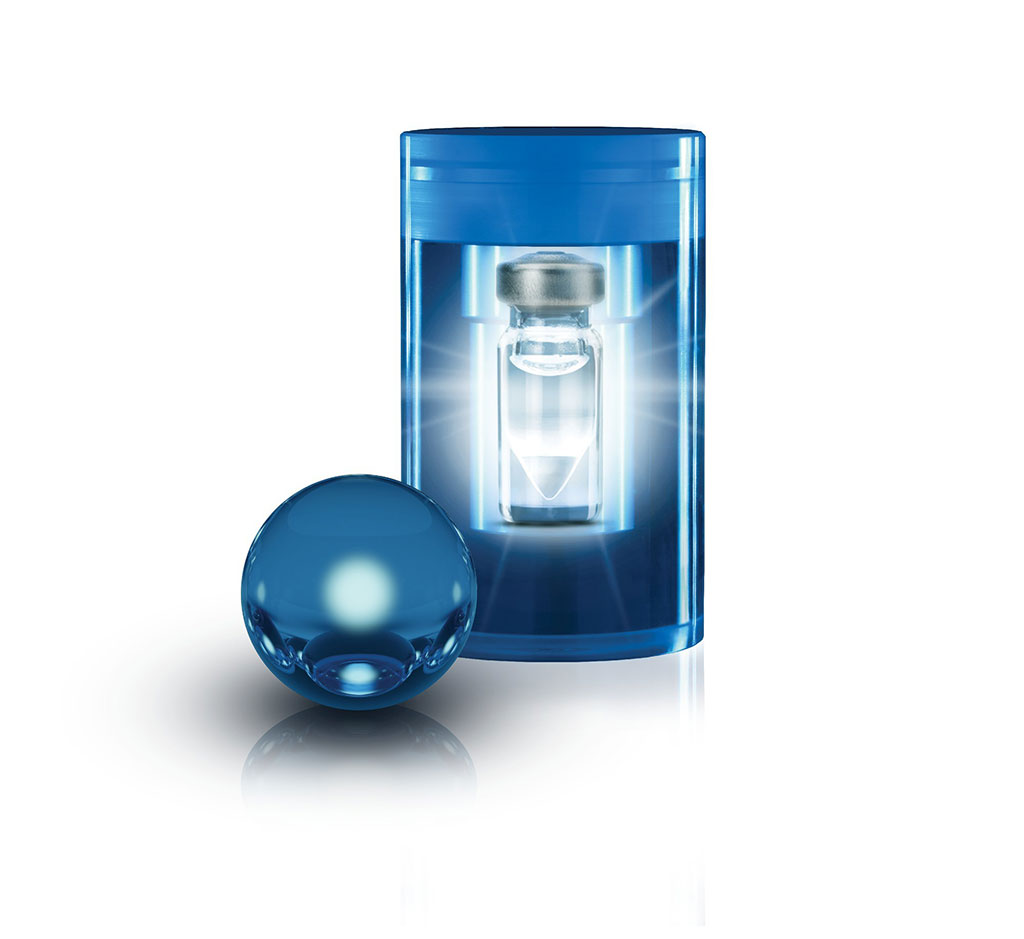 TheraSphere is available in three dose sizes, each supplied with an administration set consisting of a single use, pre-assembled vial with inlet and outlet lines that facilitate infusion of the microspheres to the catheter. Each milligram of TheraSphere contains between 22,000 and 73,000 microspheres of Y-90. The treatment does not require hospitalization, and is typically performed as an outpatient procedure in as little as an hour. TheraSphere has been approved by the FDA after almost 20 years of humanitarian exemption device (HDE).
"The FDA approval will expand access to TheraSphere, which has demonstrated improvement in both survivability and quality of life through 20 years of clinical trials and real-world outcomes in the more than 70,000 patients globally," said Peter Pattison, president of interventional oncology and peripheral interventions at Boston Scientific. "We expect to continue to focus our efforts on bringing this treatment to more patients, as well as further investigating the therapy for different cancer segments, including prostate and brain."
As healthy liver tissue is mainly perfused by the portal vein, and most liver malignancies derive their blood supply from the hepatic artery, trans-arterial radioembolization (TARE) using radioactive Yttrium radioactive glass microspheres can be selectively administered to the tumors. The microspheres lodge in the small vessels of the tumor (embolization), emitting localized RT to targeted segments, results in tissue necrosis. The Y-90, with a half-life of 3.85 days, decays to Zirconium-90.
Related Links:

Boston Scientific
Latest Nuclear Medicine News
Other channels