Single-Dose IORT Offsets COVID-19 Compliance Issues
By MedImaging International staff writers
Posted on 07 Jan 2021
A long-term study show that targeted intraoperative radiotherapy (IORT) is equivalent to the traditional six-week radiotherapy (RT) regimen for early breast cancer (BC), reducing potential exposure to COVID-19.
Researchers at University College London (UCL; United Kingdom), Centro di Riferimento Oncologico di Aviano (CRO; Italy), and 30 other centers in 10 countries conducted a prospective, open label, randomized study to determine if single dose IORT during lumpectomy can effectively replace postoperative external beam radiotherapy (EBRT) for early BC. In all, 2,298 women with cN0-N1 invasive ductal carcinoma up to 3.5 cm in size were randomized before lumpectomy to risk adapted targeted IORT or EBRT.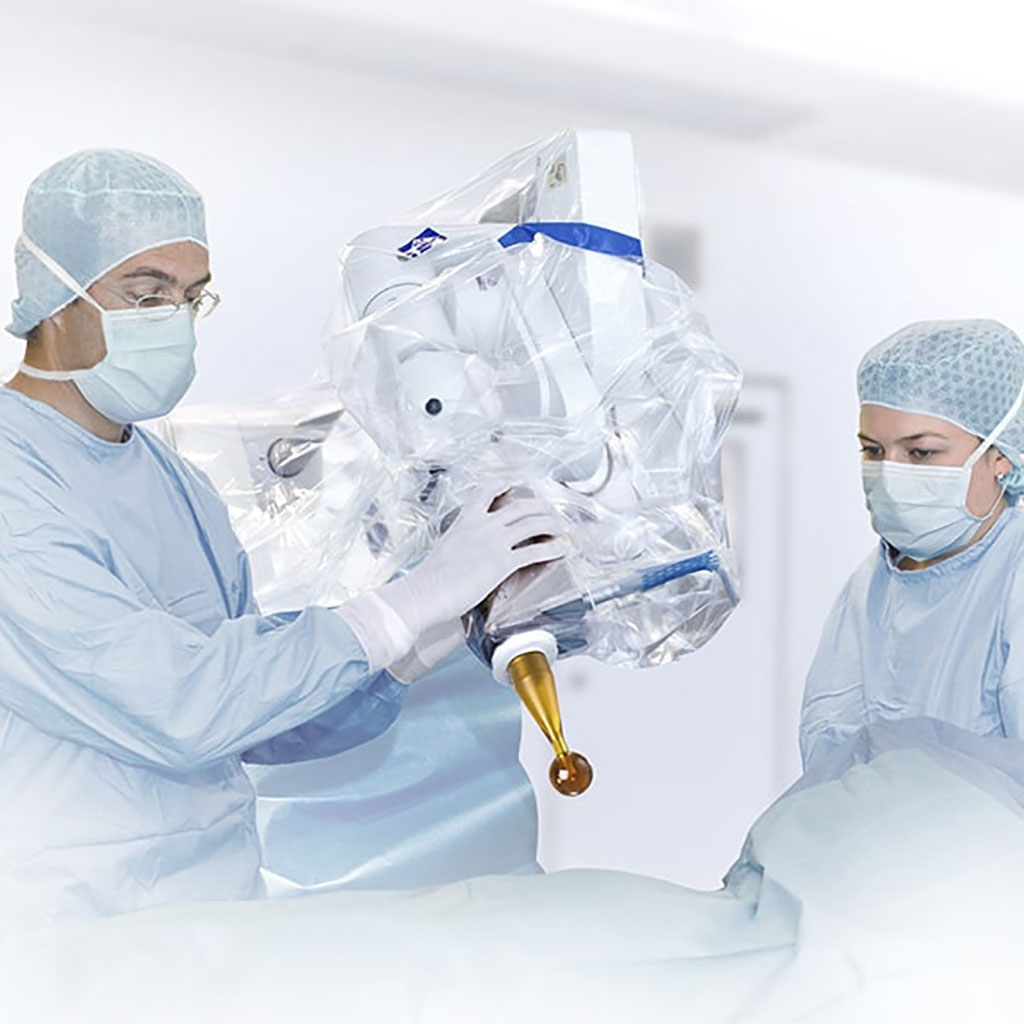 The results demonstrated equal BC recurrence and survival rates among recipients of targeted IORT and those receiving multiple weeks of whole breast EBRT following lumpectomy. Long term follow-up of up to 18.9 years showed no significant difference in the five year local recurrence rates and 8.6 year local recurrence-free survival rates, BC survival rate, and overall survival rate. Women receiving targeted IORT also had a significantly lower risk of dying from other causes, such as heart disease or other cancers. The study was published on August 19, 2020, in
BMJ
.
"The long term results of this trial have shown that risk adapted single dose targeted IORT given during lumpectomy can effectively replace the mandatory use of several weeks of daily postoperative EBRT in patients with BC undergoing breast conservation," concluded lead author Professor Jayant Vaidya, MD, of UCL, and colleagues. "Crucially, 80% of the patients required no additional radiotherapy; additionally, targeted IORT reduced non-breast cancer mortality. The advantage to the patient of avoiding post-operative radiotherapy could be considered obvious."
"Unlike EBRT, which requires up to 30 visits to the radiotherapist, targeted IORT achieves the same clinical outcomes with one dose of targeted radiation delivered from inside the breast during surgery immediately following the removal of the tumor," said Neil Friedman, MD, director of The Hoffberger Breast Center at Mercy Medical Center (Baltimore, MD, USA), who was not involved in the study. "Not only does targeted IORT mitigate the side effects normally associated with irradiating the entire breast multiple times, it may lessen or even eliminate unsafe additional outside trips during the pandemic."
Related Links:

University College London
Centro di Riferimento Oncologico di Aviano
Latest Nuclear Medicine News
Other channels