Adaptive Proton RT Democratizes Cancer Care
By MedImaging International staff writers
Posted on 20 Feb 2020
An artificial intelligence (AI)-driven radiotherapy (RT) solution delivers a holistic adaptive treatment experience to improve patient care.
The Varian Medical Systems (Varian; Palo Alto, CA, USA) Ethos therapy, built on Varian's treatment delivery technology, is designed to provide a streamlined workflow enabled by AI-driven planning and contouring capabilities. The physician first defines clinical intent from pre-defined templates, and the preliminary treatment plan is generated based on the physician's initial clinical objectives. Treatment is then adapted in response to any changes in the patient's anatomy and the tumor's shape and position, on-couch and at the time of treatment.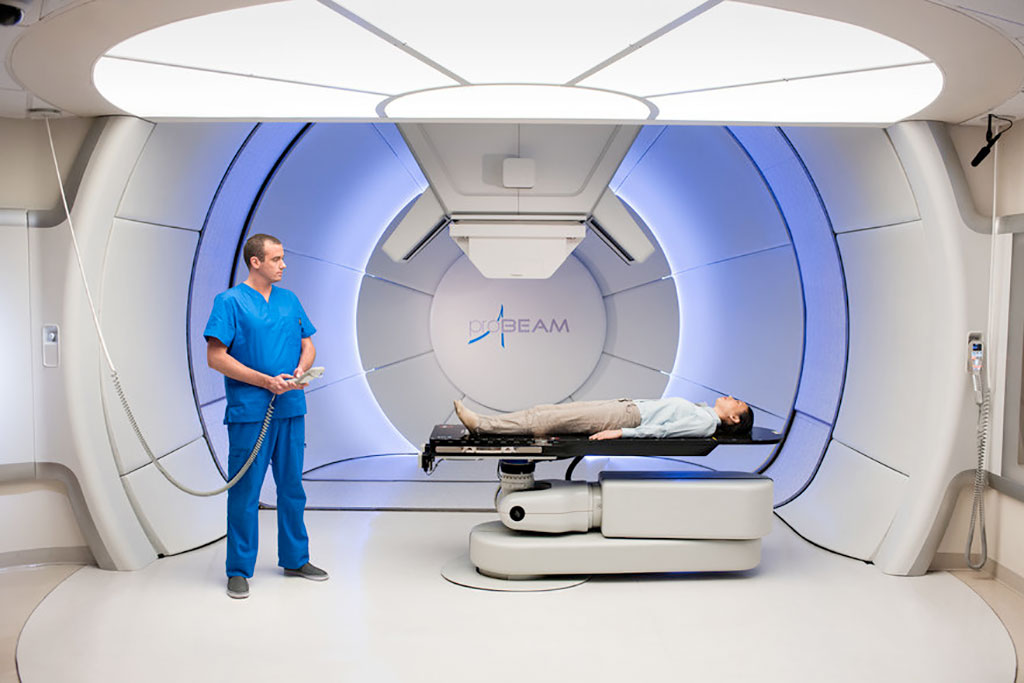 By providing an up-to-date view of the patient's anatomy, Ethos therapy allows clinicians to make more informed adaptive treatment decisions. Ethos therapy offers the use of multimodality images, including magnetic resonance imaging (MRI), positron emission tomography (PET), computerized tomography (CT), and daily iterative cone beam computerized tomography (CBCT) images at the console itself. The entire process occupies a typical 15-minute timeslot, from initial patient setup on the couch and through treatment delivery.
"Ethos is the long-awaited solution that puts each patient truly at the center of care. This solution represents a new chapter in democratized cancer care," said Chris Toth, president of Varian Oncology Systems. "With Ethos, on-couch adaptive therapy is no longer an elusive aspiration that is too complex and time-consuming to be practical, and too exclusive for most clinics and patients. This is another important step in cancer care that moves us closer to achieving our vision of a world without fear of cancer."
"Ethos therapy will enable our physicians to better visualize the changes in a patient's anatomy and quickly adapt the therapy accordingly to help provide better treatments to patients," said Poul Geertsen, MD, PhD, head of radiotherapy at Herlev and Gentofte Hospital (Copenhagen, Denmark). "We have already delivered the first Ethos therapy treatment, and our clinical staff was impressed by the capabilities and the ability to deliver this advanced treatment in a typical timeslot."
Varian specializes in proton therapy, a precise form of RT that uses charged particles instead of x-rays. It can be a more effective form of treatment than conventional RT as it is more precise, with minimal damage to surrounding tissue. Evidence is growing that protons can be effective in treating a number of cancers, in particular children and young people with brain tumors, for whom it appears to produce fewer side effects such as secondary cancers, growth deformity, hearing loss, and learning difficulties.
Related Links:

Varian Medical Systems
Other channels