High-Precision Lasers Aids RT Patient Positioning
By MedImaging International staff writers
Posted on 16 Sep 2019
A novel room laser helps position patients during magnetic resonance imaging (MRI) and in MR-guided radiation therapy (RT).
The LAP (Hamburg, Germany) Apollo MR3T positioning lasers (available in red, green, and blue beams) are used in classical RT in order to aid patient positioning during imaging with a magnetic resonance tomograph (MRT), and in MRI-guided radiation therapy with a linear accelerator (LINAC). The system uses three fixed crosshair lasers to project the LINAC isocenter coordinates onto the patient's skin, allowing for precise alignment to millimeter accuracy with the computerized tomography (CT) or MRI imaging-based planning.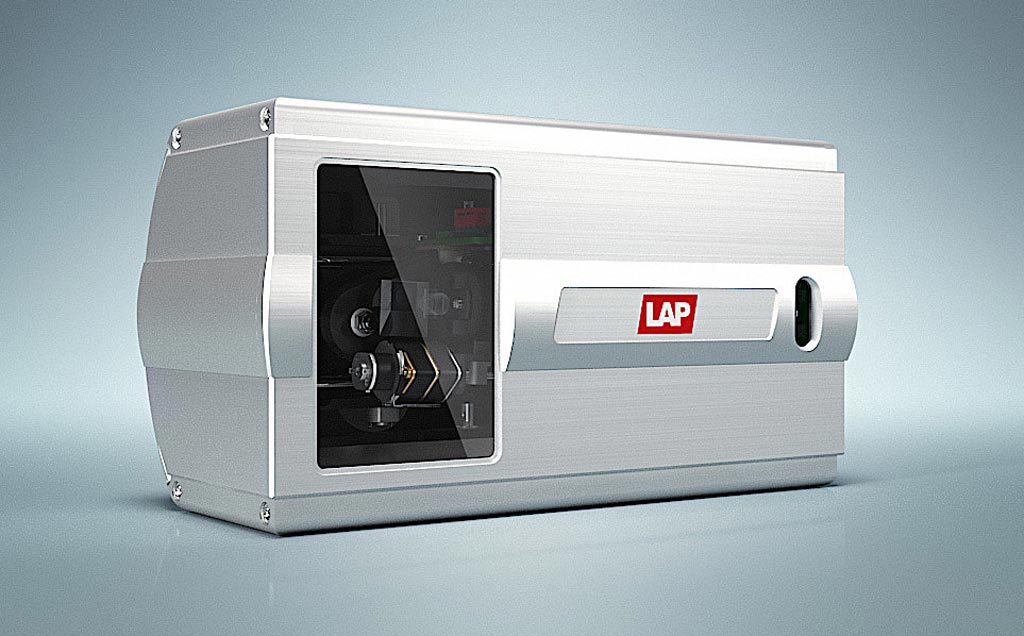 The lasers project coronal, sagittal and transversal body planes, with options including laser color, line and/or cross laser, and mounting option, all adapted to individual room situation. An optional fourth laser prevents possible shadowing from the LINAC gantry. A high-quality aluminum housing protects the fine mechanics and optical components inside the device, with break-resistant glass that withstands all the stresses and strains of everyday clinical life. In addition, all components have minimal ferromagnetic properties, and have no influence on the imaging.
The fast, stepless adjustment of laser position is conveniently controlled via remote control. Even at a distance of four meters, the maximum width of the laser line is just one mm, with line straightness (i.e., within the line) showing only submillimeter deviations, even at a distance of three meters. The Apollo MR3T positioning lasers are magnetically safe, and optimally adapted to magnetic field strengths up to 3 Tesla. During quality assurance (QA) procedures, test phantoms can be placed quickly and easily with the help of the lasers to achieve measurement accuracy.
"APOLLO room lasers are the most frequently used positioning lasers for radiation therapy worldwide," said Michael Uhr, product manager at LAP. "APOLLO MR3T is available as a single laser or as a customized laser bridge to meet the requirements of any room situation. This offers maximum flexibility even in confined spaces."
Related Links:
LAP

Other channels