Oral Stents Immobilize Tongue during Radiotherapy
By Medimaging International staff writers
Posted on 24 Apr 2019
New tongue displacing stents provide custom oral positioning with repeatable tongue deviation during radiotherapy (RT).
The POLL Medical (Beaverton, OR, USA) GrayDuck Stent is a customized tongue-displacing dental stent (CTDS) aimed at improving RT treatment and outcomes by sparing the tongue, taste buds, and salivary glands from unnecessary radiation. The stent provides rigid and reproducible immobilization of the tongue, restraining movement in one of several positions; laterally (left or right), depressing (downward), or a combination thereof. The anterior portion can also be attached to a thermoplastic facemask. The GrayDuck CTDS is distributed worldwide via CIVCO Radiotherapy.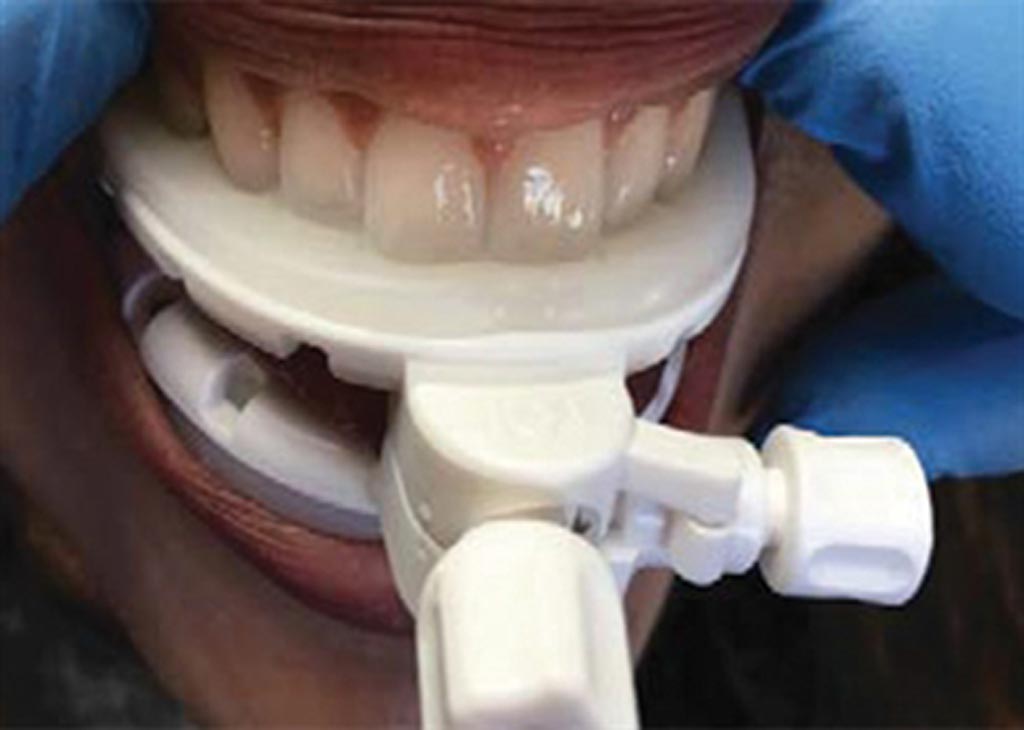 The CTDS is intended to be used for repeat positioning of the patient's tongue and jaw while undergoing or receiving a course of external beam radiation therapy (EBRT) for cancer and other diseases. Requiring less than 10 minutes, the ethylene-vinyl acetate (EVA) stent is custom-fitted by placing it in hot water for two minutes before placing in the patient's mouth to custom form the teeth. The polycarbonate paddle type is then selected for the appropriate tongue deviation and snapped into the universal joint/gimbal, and adjustments are made as necessary to ensure proper paddle placement and patient tolerance.
"The GrayDuck Stent offers patients undergoing RT for head and neck cancers a safer treatment experience by sparing the tongue from unnecessary damage. No other device on the market offers the ability to customize the positioning of the tongue away from the radiation field," said Adrian Polliack, CEO of POLL Medical. "POLL Medical is thrilled to partner with CIVCO Radiotherapy, whose global reach will afford many radiotherapy patients around the world access to the GrayDuck Stent."
Reproducible positioning of the patient over multiple rounds of RT demands reliable immobilization for an accurate and consistent treatment setup. The use of low-temperature thermoplastic materials in order to effectively immobilize movement reduces the amount of time that it may take to receive RT and minimizes unwanted side effects such as damage to the skin, the upper digestive tract, and rampant caries due to damage to saliva glands.
Related Links:
POLL Medical

Other channels