Flash Proton Therapy Reduces Toxicity in Healthy Tissues
By Medimaging International staff writers
Posted on 23 Apr 2019
A non-invasive therapy for cancer that delivers high doses of radiation at ultra-high-speeds could represent a major breakthrough in the treatment of cancer.
Researchers at Varian Medical Systems (Varian, Palo Alto, CA, USA), the University of Maryland, and Maryland Proton Treatment Center divided study mice into groups who were sham-irradiated or exposed to a single-dose of 15, 17.5, and 20 Gy at conventional (1Gy/sec) or Flash (40 Gy/sec) proton radiation therapy (RT) speeds through whole thorax irradiation. The mice were sampled at 8, 16, 24, and 34 weeks post-irradiation for evaluation of complications and histopathological analysis of lung fibrosis.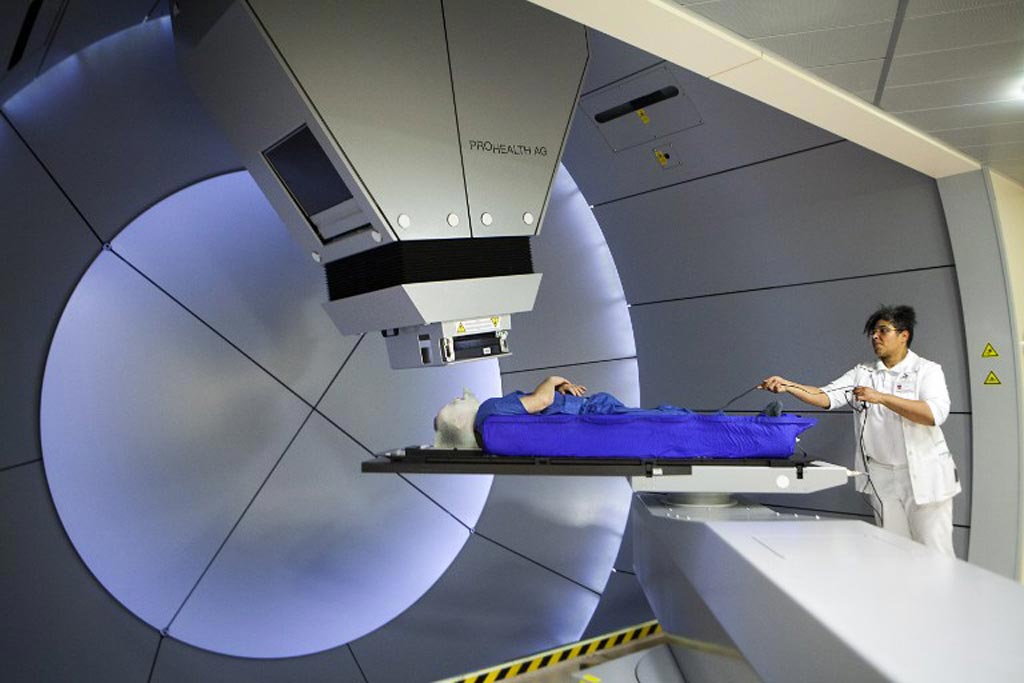 The researchers observed up to a 30% reduction in lung fibrosis in the Flash-treated mice, as well as a 35% reduced incidence of skin dermatitis and improved overall survival. An evaluation of the molecular mechanism underlying the Flash effect was also performed through genome wide microarray analysis, which revealed that the major pathways differentially regulated between the two treatments regarding activation of DNA damage and repair, inflammation, and immune modulation. The study was presented at the American Association for Cancer Research (AACR) annual meeting, held during March-April 2019 in Atlanta (GA, USA).
"Strategies that would reduce normal tissue toxicity while maintaining potent tumor cell killing would enhance the therapeutic ratio and make radiotherapy more effective," said Professor William Regine, MD, executive director of the Maryland Proton Treatment Center. "Partnering with Varian's Global Translational Science team on the first proton Flash pre-clinical study is a significant step in building a foundation of research and bridging the gap to patient benefits in this potentially game-changing therapy."
Proton therapy is a precise form of RT that uses charged particles instead of x-rays. It can be a more effective form of treatment than conventional radiotherapy as it is more precise, with minimal damage to surrounding tissue. Evidence is growing that protons can be effective in treating a number of cancers, in particular children and young people with brain tumors, for whom it appears to produce fewer side effects such as secondary cancers, growth deformity, hearing loss, and learning difficulties.
Other channels