HypoFractionated RT Following Mastectomy Found Effective
By Medimaging International staff writers
Posted on 17 May 2017
A new study shows that a three-week course of radiation therapy (RT) following mastectomy is safe and cuts treatment time in half.
Researchers at Rutgers Cancer Institute, Memorial Sloan-Kettering Cancer Center, and other institutions conducted a prospective study involving 67 women with stage II to IIIa breast cancer to evaluate if postmastectomy radiation therapy (PMRT) completed in just 15 treatment days is as effective as conventional PMRT that takes approximately 5-6 weeks to complete. Early RT stopping criteria was predefined based on known toxicity thresholds.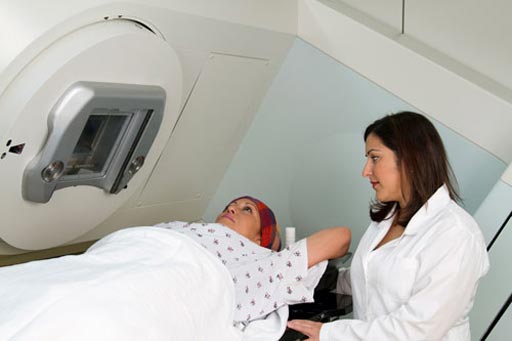 The results showed that after a median follow up of 32 months, no grade three toxicities or higher were reported. There were 29 grade two toxicities, with a majority being skin rash followed by fatigue, similar to that experienced with conventional PMRT. Three-year estimated local recurrence-free survival was 89.2%, and 3-year estimated distant recurrence-free survival was 90.3%. The total rate of implant loss or failure was 24%, and the unplanned surgical correction rate was 8%, for a total complication rate of 32%. The study was published on May 1, 2017, in the Journal of Clinical Oncology.
"When there is a concern that cancer cells may remain in the chest wall and lymph node regions following a mastectomy, a patient may be given targeted radiation over a five to six week period to further treat the breast cancer," said senior author Professor Bruce Haffty, MD, of Rutgers Cancer Institute. "Receiving radiation for that long of a period becomes a quality of life issue for many patients. This includes the inconvenience of frequent travel to the treatment facility, as well as fatigue and other common side effects that can cause lost time at work and other challenges."
In standard chest wall irradiation, the therapeutic ratio of RT derives from differences in late-reacting normal tissues, which are more sensitive to high dose per fraction, versus rapidly proliferating tumor cells, which are less responsive to changes in fraction size. Thus, high cumulative doses of radiation are needed for tumor control, but daily fraction size has to be respectful of the sensitivity of normal tissues in the treated volume. Interestingly, breast cancer cells seem to possess fraction sensitivities similar to normal tissues, and so the primary rationale for prolonged fractionation is not applicable.
Latest Nuclear medicine News
Other channels