Early MRI Helps Identify Takotsubo Cardiomyopathy
By MedImaging International staff writers
Posted on 13 May 2021
A new study suggests that early cardiovascular magnetic resonance (CMR) imaging of the heart can greatly increase broken-heart syndrome diagnosis rates.
Researchers at Karolinska Institutet (Solna, Sweden), the Kolling Institute (Sydney, Australia), Karolinska University Hospital (Stockholm, Sweden), and other institutions conducted a prospective study involving 148 patients with myocardial infarction with non-obstructed coronary arteries (MINOCA) in order to determine if 1.5-T CMR imaging with T1 and extracellular volume mapping early after hospital admission could aid diagnosis; 150 patients with MINOCA imaged using 1.5-T CMR without mapping techniques served as historic controls.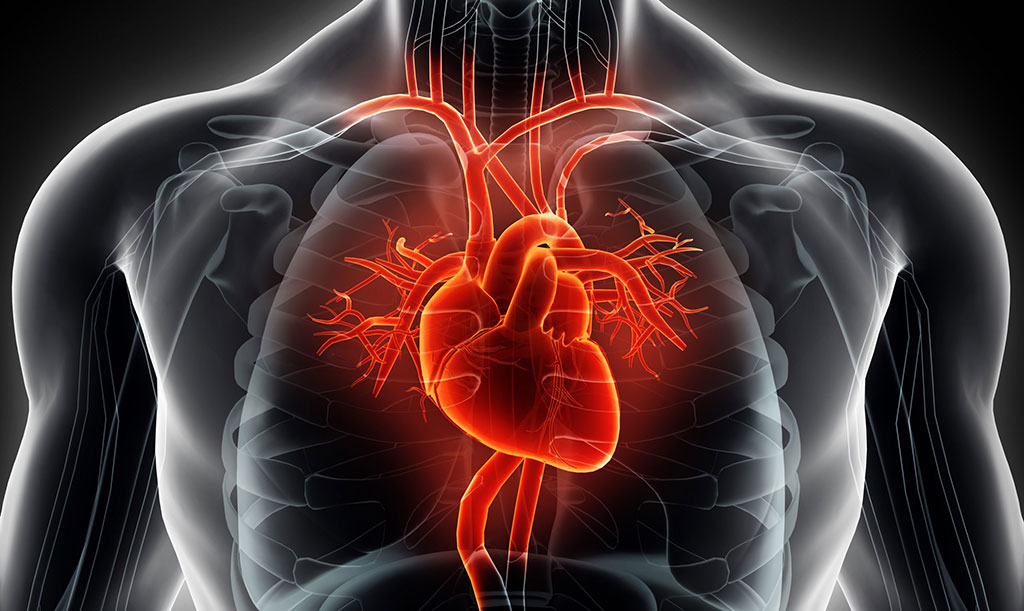 The results showed that 77% of the patients imaged together with extracellular volume mapping could be given a diagnosis (35% of Takotsubo syndrome and 17% of myocardial inflammation), compared with 19% and 7% (respectively), in those imaged without mapping techniques. The early CMR imaging with extracellular volume mapping also detected significantly more wall motion abnormalities, edema, and late gadolinium enhancement, compared to those examined without mapping techniques. The study was published on April, 14, 2021, in
JACC Cardiovascular Imaging.
"Around eighty to ninety per cent of broken-heart sufferers are women, and the disease is associated with mental stress," said senior author Professor Per Tornvall, MD, PhD, of Karolinska Institutet. "There also seems to be a link to hypersensitivity towards stress caused by low oestrogen levels. Unfortunately, research on the investigation and treatment of myocardial infarction is often done on men, while female heart disease is less studied."
Takotsubo syndrome occurs in response to physical or emotional distress and causes dysfunction or failure in the heart muscle. Patients typically experience symptoms similar to a heart attack, such as chest pain and shortness of breath, but usually do not have acutely blocked coronary arteries. The left ventricle of the heart, however, may show enlargement. Other symptoms include irregular heartbeat, fainting, low blood pressure, and cardiogenic shock. Patients generally recover in a matter of days or weeks, although the condition can occasionally cause major adverse cardiac and cerebrovascular events, and rarely can be fatal.
Related Links:

Karolinska Institutet
Kolling Institute
Karolinska University Hospital