MR Accelerator Improves Diagnostic Throughput
By MedImaging International staff writers
Posted on 24 Jun 2020
Innovative Compressed SPEEDER technology, designed for the Canon Medical Systems (Tochigi, Japan) Vantage Orian 1.5T MR system, can improve magnetic resonance imaging (MRI) scan times by reconstructing full resolution images from under-sampled data (using iterative reconstruction), thus improving throughput and allowing for substantial time in between exams to help clean or disinfect the scanner if necessary.
To reduce acquisition times, Compressed SPEEDER, which is also available on the Vantage Galan 3T MR system, can also be used to avoid unfolding error artifacts that can be evidenced with standard parallel imaging, as well as achieve higher resolutions in Fast Spin Echo (FSE) two-dimensional (2D) acquisitions. The reduced scan times also enhance patient comfort, which in turn enables higher quality images by mitigating the patient movements caused by discomfort during longer scans.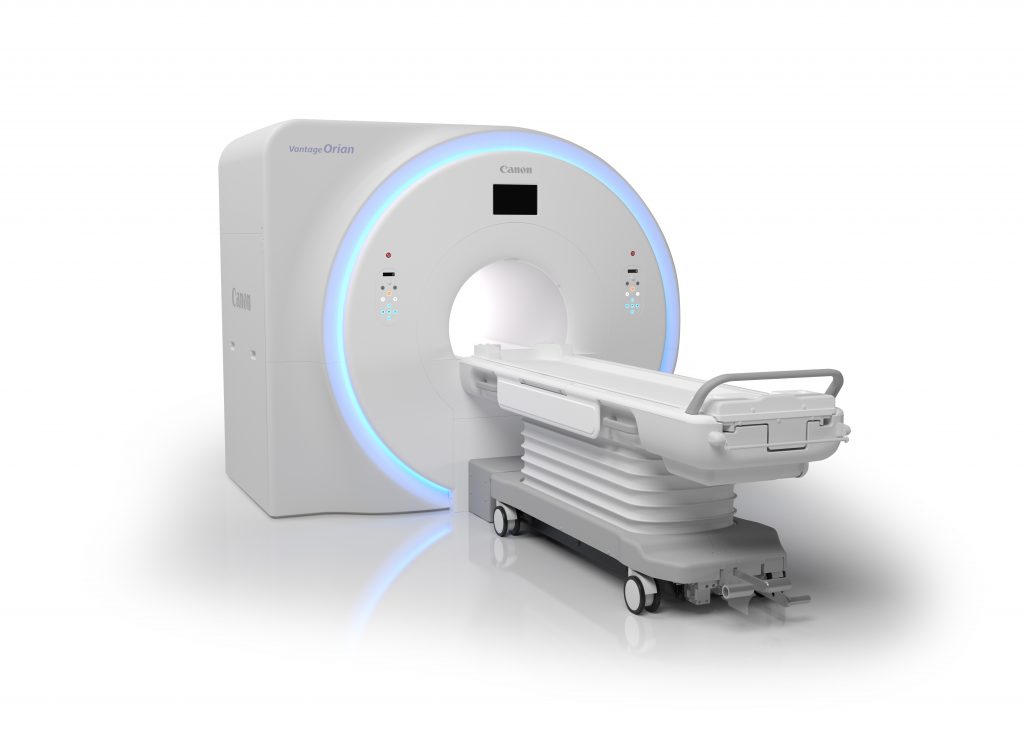 Compressed SPEEDER is included in the new version of the Canon Medical Systems M-Power software for the Vantage Orian 1.5T, which also comes standard with Windows 10 and embedded proprietary cybersecurity solutions, resulting in patient data being kept secure with continuous patches and updates from Microsoft (Mountain View, CA, USA). Whitelisting functions are also available, which give clinicians access only to applications and processes which have been authorized.
"In MR imaging, shortening scan times is vastly important for both the patient and physician. At Canon Medical, our priority is to support our customers and their patients by providing them with timely advancements that can impact their outcomes and workflow," said Jonathan Furuyama, director of the MR Business Unit at Canon Medical Systems USA. "With the help of Compressed SPEEDER along with Windows 10 on the Vantage Orian 1.5T MR system, healthcare providers can offer a quick, comfortable and safe experience for their patients."
The Vantage Orian is a wide bore 1.5T that delivers a gradient performance with a maximum amplitude of 45 mT/m, combined with a slew rate of 200 T/m/s. Feature include rapid scan and user technologies that reduces scan time and helps improve workflow, new applications such as high angular resolution diffusion imaging (HARDI), and up to eight times acceleration, which allow high-frame-rate cardiac cine and perfusion imaging with free breathing. A new gantry interface and a dockable table ensure seamless patient handling.