Double-Contrast MRI Technique Identifies Small Tumors
By MedImaging International staff writers
Posted on 17 Jun 2020
A new study shows how two-way magnetic resonance tuning (TMRET) can help explore a variety of biological processes via magnetic resonance imaging (MRI).
Developed by researchers at Shanghai Jiaotong University (China), the University of California Davis (UCD; USA), Stanford University (CA, USA), and other institutions, the TMRET nanoprobe contains nanoparticles of superparamagnetic iron oxide (SPIO) and pheophorbide a-paramagnetic manganese (P-Mn), packaged together in a lipid envelope. Both SPIO and P-Mn give strong, separate signals on MRI, but as long as they are physically close together those signals tend to cancel each other out. When the particles enter tumor tissue, the fatty envelope breaks down, SPIO and P-Mn separate, and both signals appear.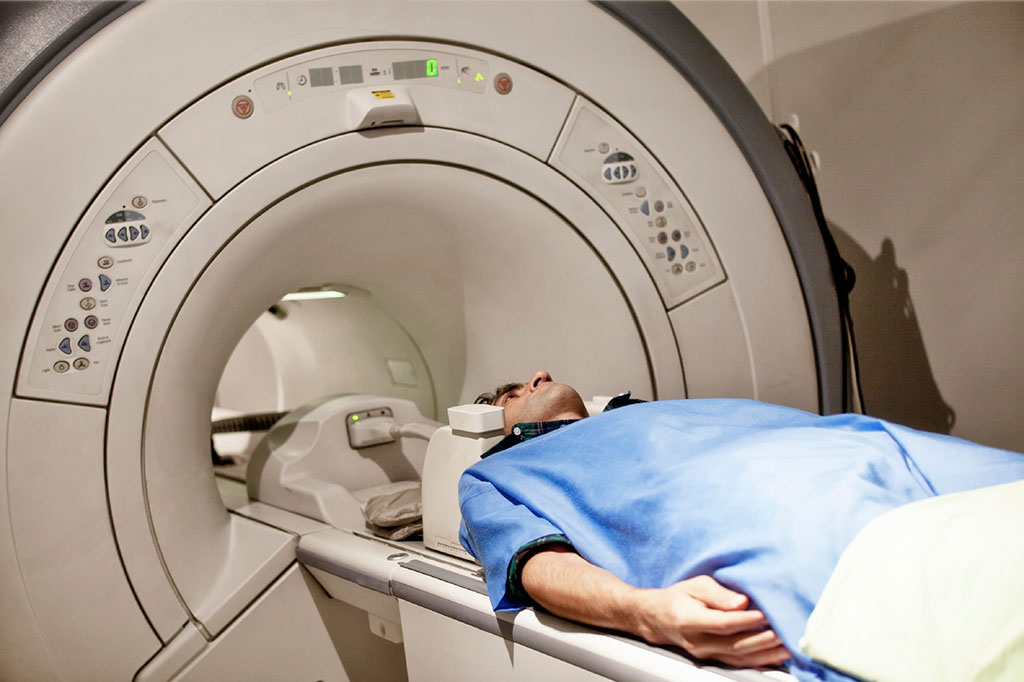 When coupled with a dual-contrast enhanced subtraction imaging (DESI) algorithm, the integrated platform achieves substantially improved contrast enhancement (as compared to fluorescence-based Förster resonance energy transfer). The researchers tested the method in cultures of brain and prostate cancer cells and in mice. With the aid of the TMRET nanoprobe, they achieved a tumor-to-normal ratio as high as 10, which is almost five-fold higher than current methods. The study was published on May 25, 2020, in
Nature Nanotechnology.

"This integrated platform achieves a substantially improved contrast enhancement with minimal background signal and can be used to quantitatively image molecular targets in tumors and to sensitively detect very small intracranial brain tumors in patient-derived xenograft models," said senior author biochemist Yuanpei Li, PhD, of UCD. "The high tumor-to-normal tissue ratio offered by TMRET, in combination with DESSI, provides new opportunities for molecular diagnostics and image-guided biomedical applications."
Distance-dependent magnetic resonance tuning (MRET) technology enables sensing and quantitative imaging of biological targets in vivo, with the advantage of deep tissue penetration and fewer interactions with the surroundings tissues. However, applications of MRET technology in vivo are currently limited by the moderate contrast enhancement and stability of T1-based MRET probes.
Related Links:

Shanghai Jiaotong University
University of California Davis
Stanford University