New Study Shows MRIs Are Safe for Patients with Implantable Devices
By MedImaging International staff writers
Posted on 10 Oct 2017
The results of a new study show that Magnetic Resonance Imaging (MRI) appears to be safe for patients with various implantable cardiac devices such as defibrillators, and pacemakers, and even for chest imaging.
MRI scanning has long been considered dangerous for patients with implantable cardiac devices, but the new study shows that MRI can be safely performed on such patients after all.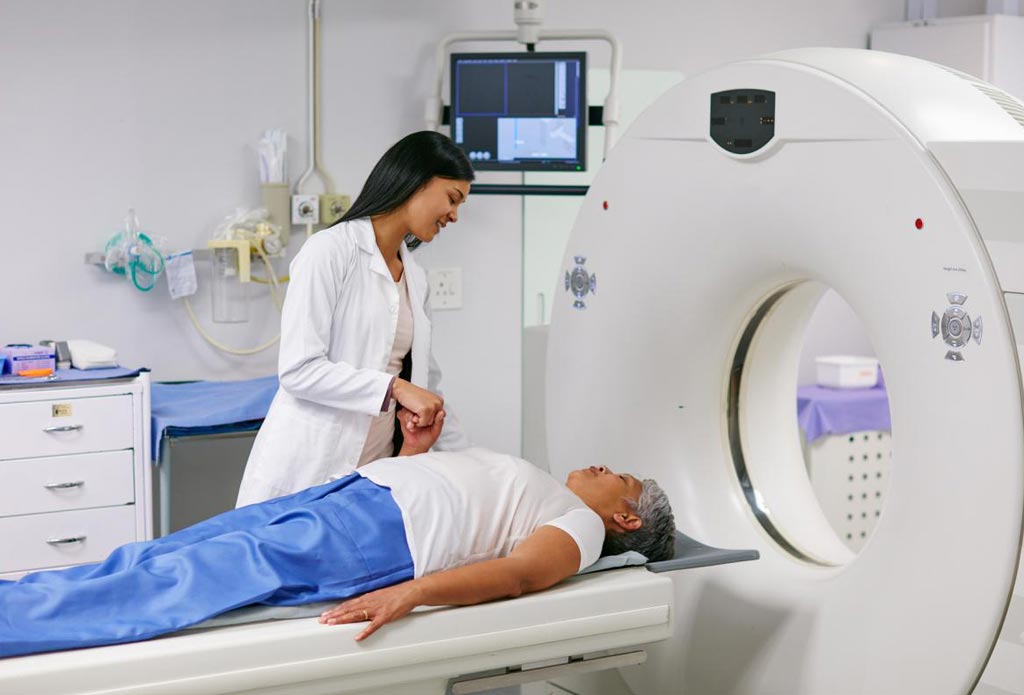 The researchers from the Intermountain Medical Center Heart Institute (Salt Lake City, UT, USA) published the results of their study in September 28, 2017, issue of the Journal of Clinical Electrophysiology. The researchers evaluated the MRI studies of 178 patients with cardiac implantable electronic devices, between February 2014 and August 2016, but could not find any problems that needed to be fixed. The study however did not investigate the safety of an MRI scan in direct proximity to the implantable cardiac rhythm devices.
According to the authors, the new study confirms that MRI can safely be used to scan the heart or lungs in patients with implantable devices, and confirms the MagnaSafe findings.
Senior author of the study, Jeffrey L. Anderson, MD, said, "Magnetic resonance imaging has become very popular. It's excellent for looking at soft tissue changes. But it involves very high-strength magnetic fields, which means if a patient has any implanted metal devices containing iron, it could potentially cause harm. X-rays can see bone, but they don't provide much information about soft tissues like the brain, the heart or other internal organs. MRIs are marvelous for that. That's a pretty big number of leads exposed to these very strong MRI fields. You would think if there were even a one percent chance of having a problem, it would have shown up. Not even one generator or lead needed more than a minor adjustment, if any at all."
Related Links:
Intermountain Medical Center Heart Institute