Varex Presents Advances in X-Ray Technology at RSNA 2022
By MedImaging International staff writers
Posted on 27 Nov 2022
Varex Imaging Corporation (Salt Lake City, UT, USA) is showcasing its advances in X-ray technology at the 2022 annual meeting of the Radiological Society of North America (RSNA) in Chicago, USA.
At RSNA 2022, Varex's photon counting experts are presenting the science, the benefits and how its photon counting X-ray detectors are making the invisible visible. Varex photon counting detectors are flexible and can be optimized to the application's needs: They can scan an entire 2 m human body in 8 seconds, count 109 photons / mm2/ s or read out at up to 5,000 frames per second over an active area of 20×5 cm2 and at 100 micron pixel pitch. In addition, Varex is also demonstrating how radiology departments can reduce dependency on scarce helium, without compromising on MR productivity and diagnostic confidence by adopting sustainable MR operations.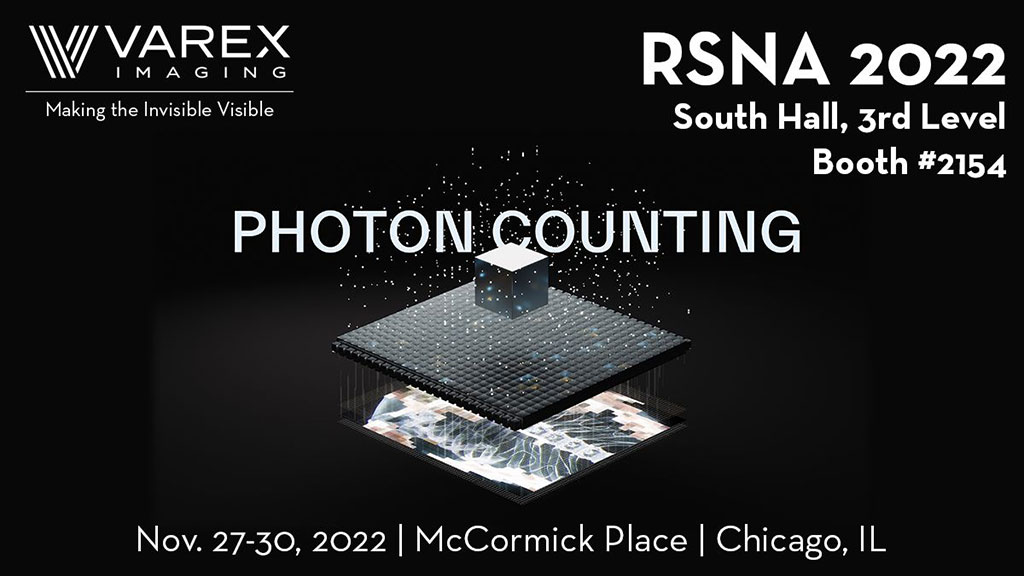 Varex is also presenting its AZURE flat panel detector that delivers industry-leading technology, expertly engineered to deliver smoother motion and faster integration with high speed and low noise for real-time image applications. Also on display at RSNA 2022 was the LUMEN 4336W lightweight, flat panel detector from Varex with features to simplify integration, such as a single detector for both wireless and tethered use, wireless charging and accessories that are common across the entire LUMEN series. Reliable and robust, LUMEN 4336W is also designed to better withstand external shocks.
Related Links:
Varex Imaging Corporation