Radcal Demonstrates Accu-Gold TOUCH Series for X-Ray QA and Service at RSNA 2022
By MedImaging International staff writers
Posted on 27 Nov 2022
Radcal Corporation (Monrovia, CA, USA) is presenting its wide range of diagnostic radiation test instruments for measuring a comprehensive set of parameters at the Radiological Society of North America (RSNA) 2022 Annual Meeting, being held Nov. 26 to Dec. 1 in Chicago, USA.
At RSNA 2022, Radcal is demonstrating its stand-alone instruments, the Accu-Gold Touch Series. These measurement systems incorporate the largest customizable capacitive 5-inch touchscreen in the industry for a bright and straightforward user experience. In addition, the Accu-Gold Touch provides access to the full lineup of Accu-Gold sensors, the most extensive line of X-ray quality assurance sensors available. The Accu-Gold Touch provides the accuracy and reliability in an economical package. Alternatively, the Accu-Gold Touch Professional Series provides wired and wireless computer interfaces. Using the Accu-Gold Windows application, users are able to access a rich set of advanced capabilities such as automated Excel-based reporting and waveform analysis.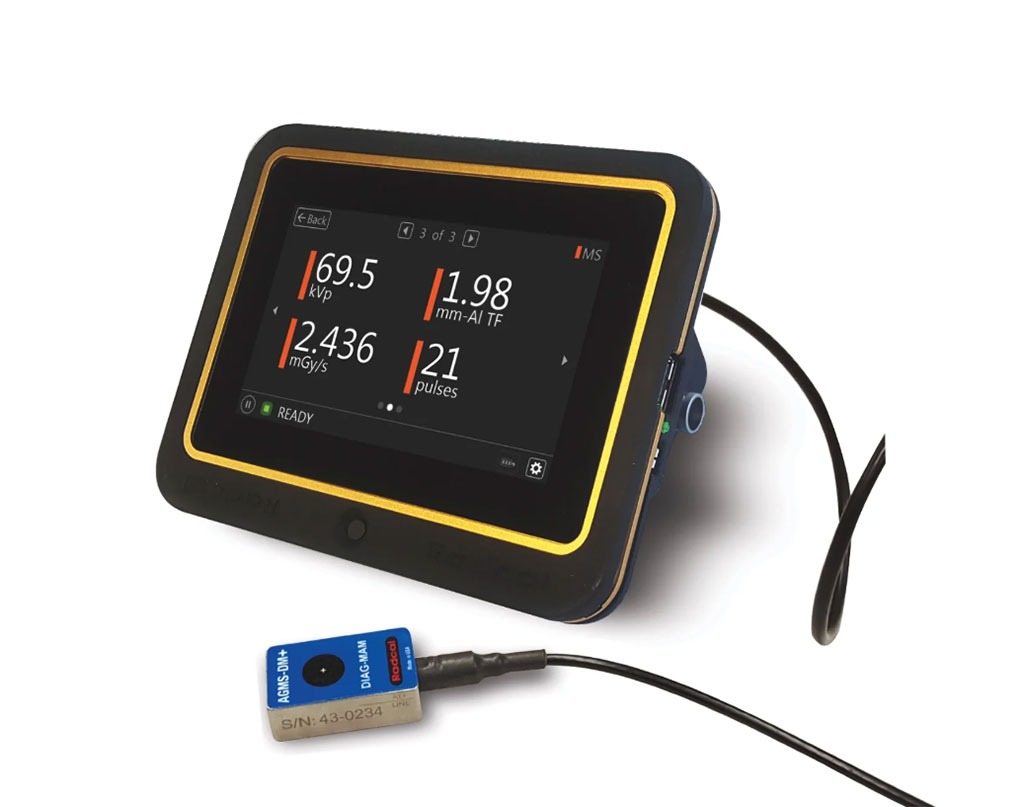 Radcal is also presenting its new 10X6-60DAP sensor for measuring DAP and DAP Rate on CBCT and other small beam systems. The 10x6-60DAP is an economical easy-to-use accessory for its Accu-Gold Touch systems that is ideal for satisfying emerging QA requirements, especially Dental CBCT. This time saving chamber can be combined with any of the company's Accu-Gold+ or Touch System platforms and is an easy addition to its already comprehensive array of measurement capabilities.
Related Links:
Radcal Corporation