Sectra Demonstrates Solutions to Help Radiologists Tackle Workload Challenges at RSNA 2022
By MedImaging International staff writers
Posted on 26 Nov 2022
Sectra, Inc. (Linköping, Sweden) is showcasing solutions that help radiologists tackle workload challenges at the Radiological Society of North America's 2022 annual meeting (RSNA). Visitors to Sectra's booth at RSNA 2022 can experience its complete enterprise imaging offering with over 80 solution specialists and executives ready to show visitors the latest developments in action and have in-depth discussions regarding ongoing development projects.
Sectra's enterprise imaging solution being showcased at RSNA provides a unified strategy for all imaging needs while lowering operational costs. The scalable and modular solution, with a VNA at its core, spans radiology, pathology, cardiology, ophthalmology and orthopedics. It facilitates expansion into other specialties and allows for significant volume growth as a result of health system consolidation.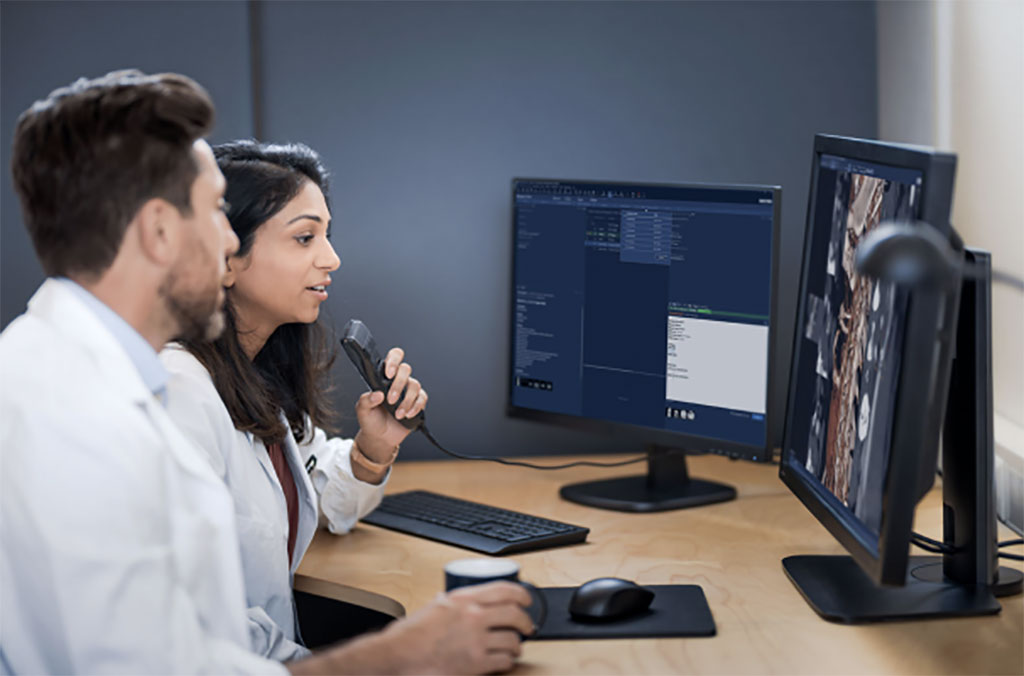 At Sectra's booth at RSNA 2022, visitors can explore new features within oncology, such as lesion tracking and subtraction to further improve reading and follow-up efficiency, as well as experience workflow features that help radiologists quickly find the most relevant cases to maximize their time. They can also discover how Sectra's most recent chat functionality, with shareable image links and highlighted key measurements, facilitate collaboration and second opinions. In addition, visitors can learn how 2D and 3D tools facilitate measurements within the field of MSK radiology, resulting in significant time savings and faster diagnoses. Visitors can also discover Sectra's marketplace for AI applications and see how seamless integration via the Sectra Amplifier Service speeds up AI adoption in clinical use.
"During this past year, we have helped a number of healthcare providers increase their efficiency within radiology. Many regards resource and workload sharing as critical in maintaining excellent patient care in a reality of increasing pressure on radiology," said Marie Ekström Trägårdh, President of Sectra Imaging IT Solutions. "On top of that, a stable solution with efficient tools for radiology reading, ease-of-use and a multi-ology approach, especially within complex diseases such as cancer, are some of the factors that I believe are critical to tackle the challenges radiology is facing. I look forward to meeting healthcare providers at RSNA to discuss strategies within diagnostic imaging."
Related Links:
Sectra, Inc.