Online Platform Improves Proton Therapy Delivery
By MedImaging International staff writers
Posted on 03 Nov 2021
A new interactive platform enables proton therapy providers to share materials and resources, as well as discussion forums with other users.
Ion Beam Applications (IBA; Louvain-La-Neuve, Belgium) Campus is dedicated to help clinicians and researchers in proton therapy enhance existing and learn new skills for the benefit of patients. Campus visitors will also have access to IBA's network of proton therapy experts, who have deep knowledge and experience in working with the IBA state-of-the-art Proteus systems. Campus was presented at the annual American Society for Radiation Oncology (ASTRO) meeting, held during October 2021 in Chicago (IL, USA).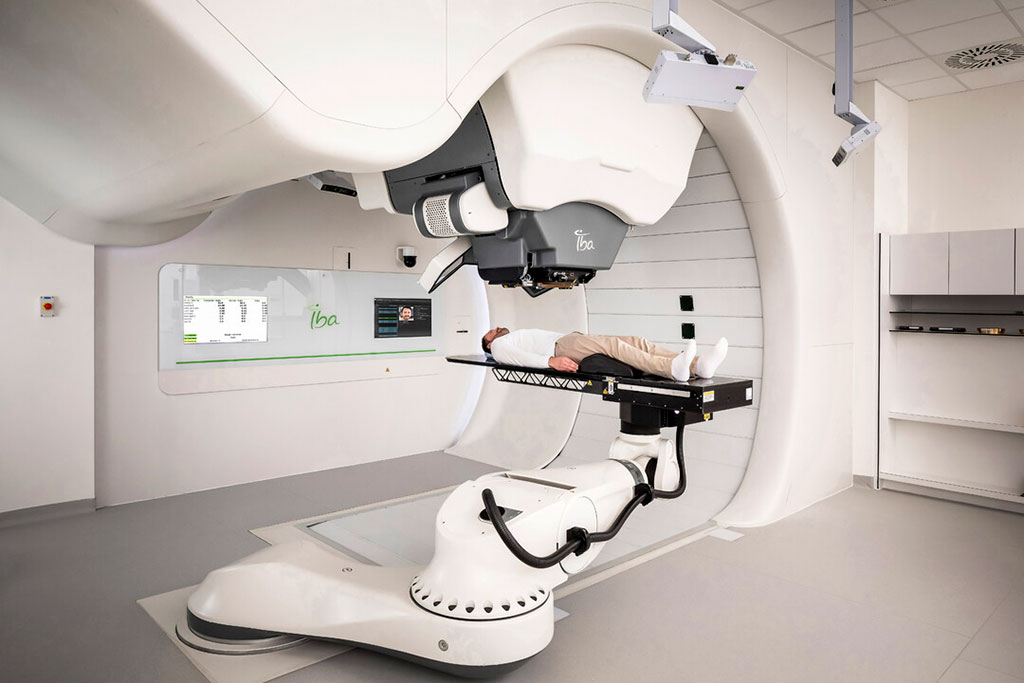 The IBA Proteus ONE is a single-room configuration consisting of an accelerator, a direct beam line, and a compact gantry. It is equipped with cone beam CT (CBCT), stereoscopic imaging, and pencil beam scanning (PBS) technologies, which allow the treatment of a diverse range of ocular tumors, central nervous system (CNS) cancers, head and neck malignancies, thoracic tumors, and abdominal and pelvic malignancies. IBA also offers Proteus PLUS, a made-to-measure, image-guided, intensity-modulated, proton beam technology system.
"An online platform dedicated solely to proton therapy will allow users to access and utilize resources at the click of a button," said Professor Hans Langendijk, MD, PhD, of UMC Groningen (The Netherlands). "I am excited to learn from IBA's network of leading experts, as they share their latest findings, with the ultimate goal of improving not only the quality of patient treatment but also the general operations behind our proton therapy centers."
"Campus will be an invaluable tool to those working within the proton therapy field, particularly those starting out their careers in this dynamic area," said Professor James Metz, MD, chair of the department of radiation oncology at Penn Medicine (Philadelphia, PA, USA). "Access to educational materials, focused events, and support from IBA's network of experienced operating centers will be key in allowing users to learn and assist in the advancement of this important technology."
Proton therapy is a precise form of radiotherapy (RT) that uses charged particles instead of x-rays. It can be a more effective form of treatment than conventional radiotherapy, as it directs RT more precisely, with minimal damage to surrounding tissue. Evidence is growing that protons can be effective in treating a number of cancers, in particular children and young people with brain tumors, for whom it appears to produce fewer side effects such as secondary cancers, growth deformity, hearing loss, and learning difficulties.
Related Links:

Ion Beam Applications
Other channels