World's First and Only Portable PET Scanner Awarded FDA Clearance
By MedImaging International staff writers
Posted on 20 Aug 2021
The world's first and only portable positron emission tomography (PET) scanner has been granted 510k FDA clearance.
The portable PET scanner named BBX-PET from Prescient Imaging LLC (Hawthorne, CA, USA) is the first and only portable PET scanner that is cleared for use by the US Federal Food and Drug Administration. The BBX is a portable PET scanner for imaging of breast, brain, and extremities. Its gantry can move up to allow brain imaging while the patient is seated. It can also move down to image the breast without compression, while a patient is lying on a biopsy table or rotate and allow imaging the breast, hand, or leg in a seated position.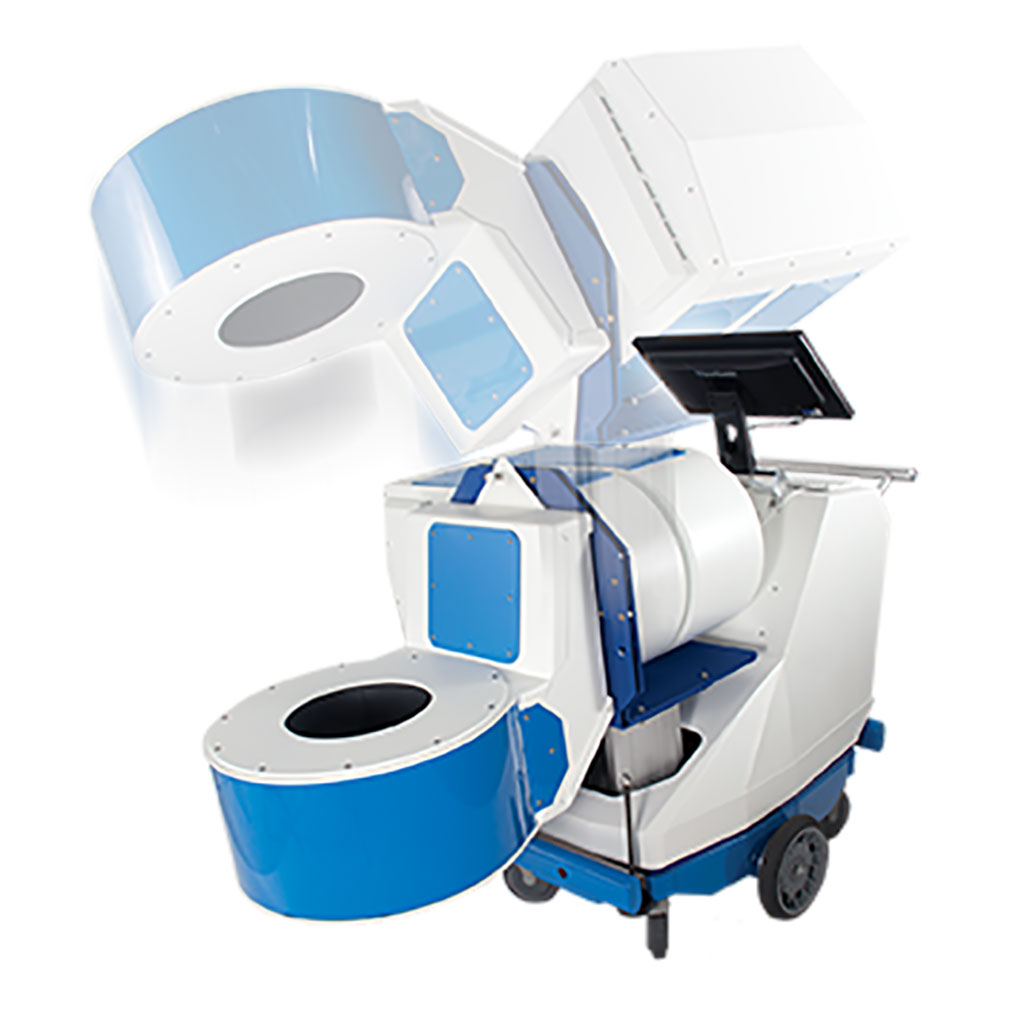 The most important feature of BBX-PET scanners is that they are portable and can be wheeled to the point-of-care in a physician's office, a hospital room, ER, OR, or nursing homes. Because the organ-specific scanner is approximately 300 lb, it can easily be transported to deliver point-of-care molecular imaging. The logistical advantage of BBX-PET will greatly expand the availability of this vital imaging modality.
"BBX-PET scanner is intended to obtain positron emission tomography (PET) images of parts of the human body that fit in the patient aperture (e.g., head) to detect abnormal patterns of distribution of radioactivity after injection of a positron-emitting radiopharmaceutical. This information can assist in research, diagnosis, therapeutic planning, and therapeutic outcome assessment," said Dr. Farhad Daghighian, CEO and co-founder of Prescient Imaging LLC. "We expect our scanners provide unparalleled opportunities for growth in neurology, geriatric psychiatry, and radiation oncology centers. In addition, BBX-PET scanners provide higher resolution than conventional PET scanners and at a lower cost."
"PET imaging of the brain is essential to the accurate diagnosis of Alzheimer's disease", according to Michael Rafii MD, Ph.D., Associate Professor of Neurology at the Keck School of Medicine of the University of Southern California. "As new therapeutics become available for the treatment of Alzheimer's Disease, accurate diagnosis will be critical before initiation of any disease-modifying therapy."
Related Links:

Prescient Imaging LLC
Other channels